Sanitiser push for ATM kiosks in Jamshedpur
Most ATM kiosks functioning in the city don't have sanitisers even though every user has to touch surfaces used by many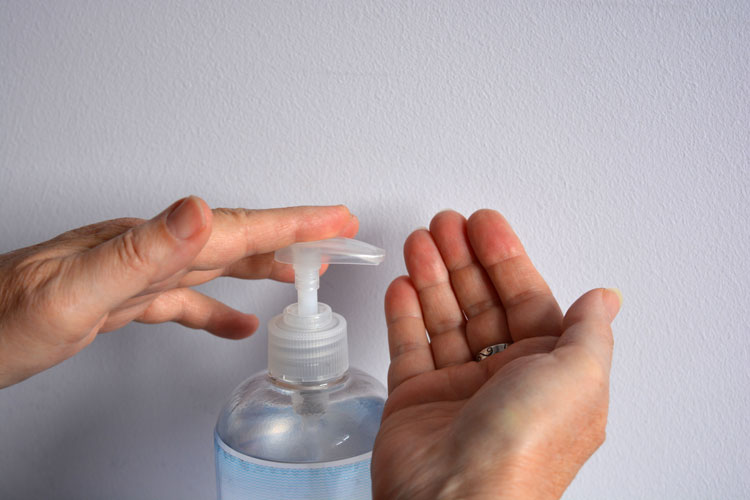 ---
Jamshedpur
|
Published 02.04.20, 07:56 PM
|
---
Only a handful of ATM kiosks are offering sanitisers in the steel city at a time hand hygiene is paramount to ward off Covid-19.
Most of the 250-plus ATM kiosks functioning in the city don't have sanitisers even though every user has to touch surfaces used by many.
A senior official of State Bank of India, P. Rajak, said they had 135 ATMs in the city, of which they ran 20 directly and outsourced the rest. "We have asked guards to provide customers sanitisers at the 20 ATMs we run," he said, admitting he was unable to speak about the others.
Chief manager at Canara Bank, Prashant Kumar, said hardly any customers were turning up in the lockdown. Asked about sanitisers at ATMs, he claimed too few customers went to their ATMs.
However, Kotak Mahindra Bank is ensuring customer's hands are sanitised before withdrawing cash or making a deposit through the machine.
The bank has a dozen ATMs in the city. The security guard at the entrance ensures that no customer can enter the kiosk without rubbing hands thoroughly with the sanitiser.
Anil Thapa, security guard at Kotak Mahindra Bank's ATM on the ground floor of Kamani Centre in Bistupur, said he was firm about sanitisers. "I tell people precaution is the only cure. Hundreds use these ATM machines. Even if one is infected, there's a risk. Why take the risk? Sanitise hands and stay safe."
Most ATMs in the city don't have guards. The situation is worse in the hinterland.
City-based Dr Captain (Dr) N.N. Jha said ATM kiosks can become a source of spreading the virus, as an infected person may use these machines. Jha, former registrar of Tata Main Hospital and present director of the Nursing Kaushal College, advised all banks to fumigate ATM kiosks and offer sanitisers to customers.