Jharkhand eye on trauma of those returning
Psychosocial counselling initiative rolls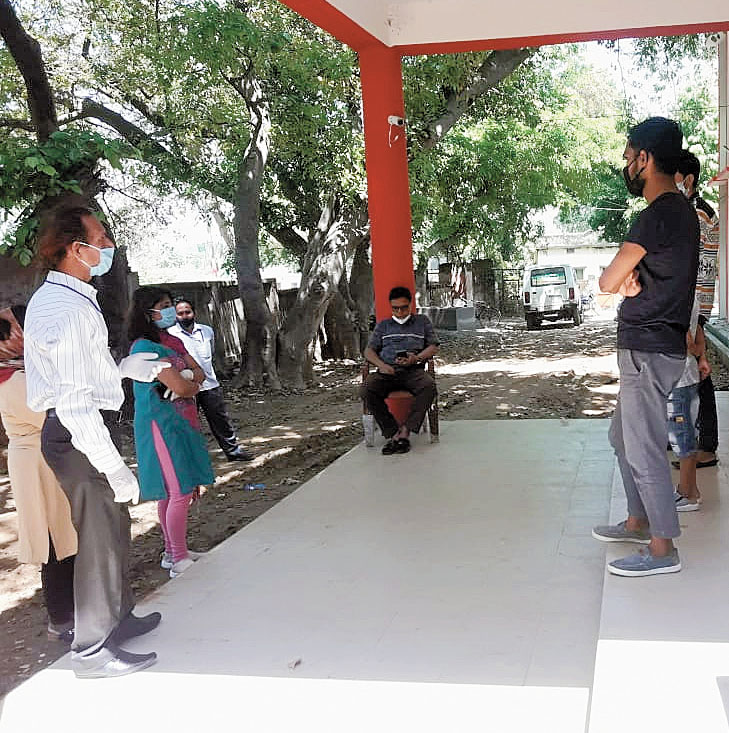 A counselling session underway at a quarantine centre in Dumka on Wednesday.
(Bhola Prasad)
---
Jamshedpur
|
Published 08.05.20, 12:40 AM
|
---
The state health department has started psychosocial counselling of migrant workers who are returning after being stranded in other states because of the lockdown to ward off the Covid-19 threat.
As of Wednesday, 12 trains carrying a total of 10,055 stranded migrant labourers from different states had reached Jharkhand along with 2,146 students. Around 6,500 migrant more workers have also reached the state by buses and another 2,048 persons by private vehicles.
Trained psychiatrists, clinical psychologists, social workers at the mental health clinics operational at eight districts (Palamau, Dumka, East Singhbhum, Gumla, Koderma, Hazaribagh, Ramgarh and Giridih) and trained medical officers tagged with primary and community health centres in the remaining 16 districts have been directed to visit quarantine centres and address migrant workers who have returned.
"We have directed the district-level mental health clinics personnel and clinical psychologists attached with district level national tobacco control cell (TCC) and the trained medical personnel to make a roster and visit quarantine centres and address psychosocial issues faced by migrant workers who have come from other states and might have been kept in such centres," said Dr L.R. Pathak, nodal officer, Jharkhand, national mental health programme.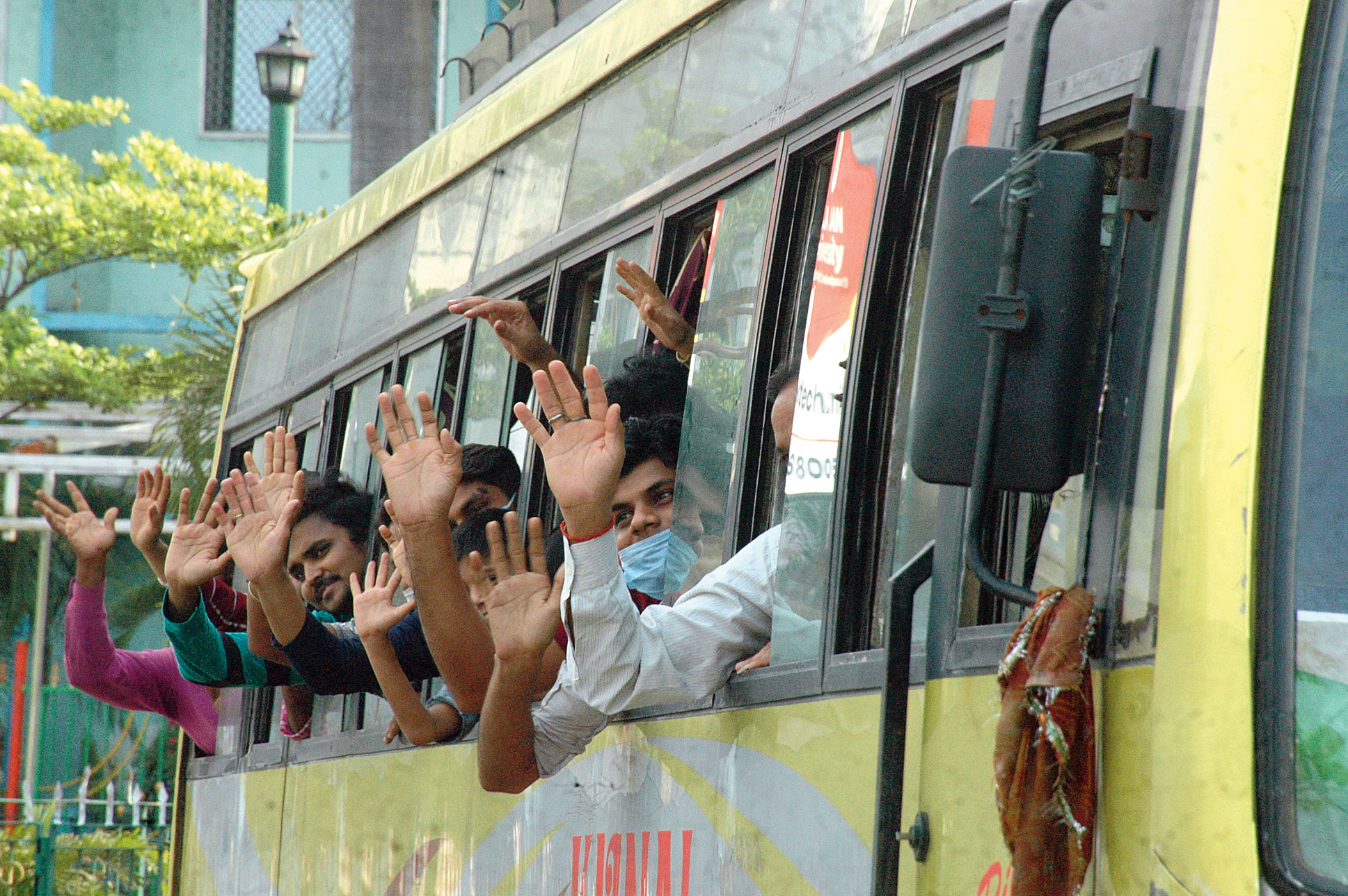 "Our counsellors are also in touch with the respective district surveillance unit and visit even those migrant workers under home quarantine requiring psychological counselling," he added.
Personnel from the district mental health clinics and the TCC have so far counselled over 45,000 persons under quarantine across the state since March 23. They have also counselled people admitted in isolation wards and facing emotional trauma and social stigma.
"Several migrant labourers have returned after months and years working in other states," Dr Pathak pointed out. "The lockdown has made people live in fear of losing jobs, earning, savings and even basic resources. This has caused many to have nervous breakdowns and also get aggressive. The sense of staying away from family at an institutional quarantine centre also tends to play upon the psychology of the quarantined person leading to emotional trauma. As per the directive of the health ministry, we have been holding counselling sessions and with migrant workers returning in hordes we are giving more impetus to such counselling sessions."
The health department also has a non-emergency dial-up service, 104, a health information helpline functional since 2014 as a collaboration between the state government and the Health Management Research Institute (Hyderabad), which addresses psychological issues ranging from depression, alcoholism to — now — Covid-19 pandemic anxiety.