Jharkhand business airs Covid penalty grouse
Shops have been sealed whenever more customers were found gathering in those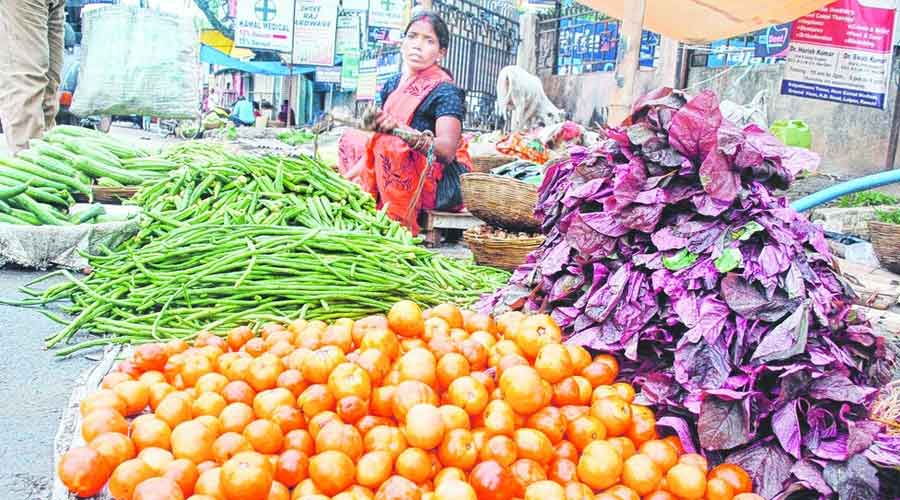 ---
|
Ranchi
|
Published 30.11.20, 12:57 AM
---
The Federation of Jharkhand Chamber of Commerce and industries (FJCCI), the apex trade body of the state, has alleged that the business community was being made a soft target for violating Covid norms.
"Though we are in favour of observing the standard operation procedures as specified by the government and also do so, the authorities are punishing the businessmen for violation of those norms," FJCCI president Kunal Ajmani alleged.
Many shops have been sealed whenever more customers were found gathering in those, he said, adding that Ranchi Municipal Corporation (RMC) has also proposed a fine up to Rs 25,000 to be collected from shop owners in such cases.
"Observing Covid norms should be a responsibility of all and shopowners alone shouldn't be penalised for that," Ajmani further said, wondering if government offices would also be fined if many people gather there.
"Shop owners keep sanitiser and also wear masks," added FJCCI general secretary Dheeraj Taneja, adding they could at the most request the customers to observe social distancing.
Meanwhile, the RMC, at a meeting held on Saturday, asked FJCCI representatives to direct shop owners to refuse to entertain such customers who approach them without wearing masks.
"The meeting was meant for discussing ways for conducting a week-long special awareness campaign from today (Sunday) when they said it," said Amit Sharma, chairperson of FJCCI's municipal sub-committee who attended the meeting.
The administration has also launched a special drive for imposing Covid norms so that the viral infection is not spread further.
In Ranchi alone, 1,073 persons who were found to be moving at public places without wearing masks in four days till Saturday were fined Rs 500 each.
The health department also launched a special drive for Covid testing on Saturday and Sunday for detecting the spread of new infection after Diwali and Chhath.
Though the result of such tests conducted across the state on Sunday would be known late in the night, the same of Saturday did not indicate any major spread of infection.
Of the total 32,584 samples tested on Saturday, only 209 accounting for 0.64 per cent of the total samples were found to be positive.
Jharkhand had 2,154 positive cases on Saturday of which Ranchi district alone had 768 cases that accounted for 35.65 per cent of the total positive cases.
The recovery rate in the state stood at 97.13 per cent which was better than the national rate of 93.70 per cent and mortality rate of 0.88 per cent was also much less than the national rate of 1.50 per cent.