3 new cases in steel city, areas sealed
Total number of containment zones is 3 in Jamshedpur and 6 in East Singhbhum district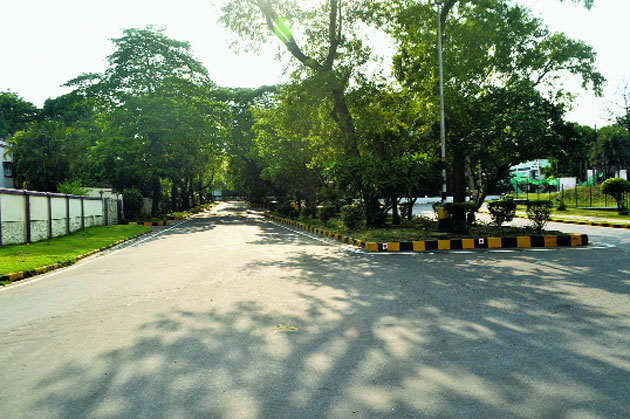 ---
---
Three more nov­el coronavirus positive cases were reported from the steel city on Sunday morning, taking the total number of Co­vid-19 cases to 21 in the city and 23 in East Singhbhum district.
The three new cases were repo­r­ted from Sidhgora and Ba­r­idih on the city's eastern fringes.
The administration immediately set up three containment zones in the areas, one in Baridih and two in Sidhgora. Right now, the total number of containment zones is three in the city and six in the district.
Earlier, only one containment zone had been set up in Jamshedpur's densely populated suburb Govindpur, where six of a family tested positive for the virus last week, and the two other zones had come up at Chakulia in Ghatshila sub-division of the district.
According to administrative sources, the three persons, which included two women, had been in home quarantine.
One of the three is a 24-year-old woman who had returned home at a Baridih locality, Bidyapati Nagar, from Calcutta. The area is now a containment zone.
Another Covid-19 patient is a 30-year-old woman and wife of a Jh­arkhand Armed Police (JAP) jawan. The woman returned from Arah district of Bihar and started living in the JAP-VI camp area before she was put in home quarantine. The administration has turned the entire JAP-VI in Sidhgora into a containtainment zone.
In yet another case that was confirmed on Sunday, a 28-year-old man who came from Calcutta recently tested positive. The youth lived in a community hall near the water tower area in Sidhgora. The area is surrounded by residential quarters of Tata Steel employees. The administration has also turned the water tower area into a containment zone.
The places, except the JAP-VI camp, have been sea­led by barricading the entry and exit points of the localities.
East Singhbhum deputy commissioner Ravi Shankar Shukla confirmed the three new positive cases and as many containment zones.
"We have set up three containment zones in the eastern part of the steel city, that is at Bidyapati Nagar (Baridih), JAP-VI area in Sidhgora and Sidhgora water tower area," Shukla told The Telegraph.
All 23 Covid-19 patients of East Singhbhum district, including the new ones, have been admitted to the Tata Main Hospital.
"They are all stable," district civil surgeon Maheswar Prasad told The Telegraph.