App to track those under quarantine in East Singhbhum
The app would require those under quarantine to upload a selfie every two hours from the quarantine location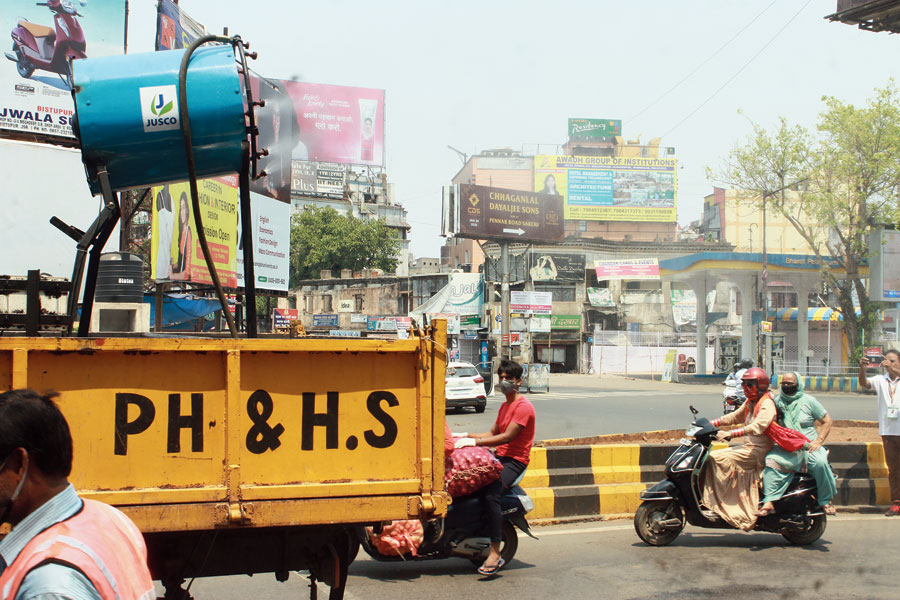 A sprinkler is used to spray sodium hypochlorite at Sakchi in Jamshedpur on Tuesday
Picture by Bhola Prasad
---
Jamshedpur
|
Published 07.04.20, 06:40 PM
|
---
Collaboration of the East Singhbhum district administration and six final-year students of NIT Jamshedpur has yielded an app for those under home and state quarantine amid the novel coronavirus pandemic.
The app, named Suraksha-Covid-19, would require those under quarantine to upload a selfie every two hours at the location where they have been asked to be quarantined.
"The app is only meant for those under quarantine to assist us in keeping them under surveillance and know if they have violated the quarantine protocols, especially in case of home quarantine," said East Singhbhum deputy commissioner (DC) Ravi Shankar Shukla.
"We had been in touch with a group of six NIT final-year students and they had demonstrated the app yesterday (Monday) evening at the collectorate in the presence of the district surveillance unit," he added. The app will be downloaded on Android smartphones using a link to be sent on WhatsApp of those persons under quarantine.
"One has to always switch on the GPS location of the mobile," said Vaibhaav Srinath Dev, a final-year mechanical year student who is among the six from NIT who helped develop the app.
The other final year NIT students who were part of the effort are Suraj Kumar (computer science), Suraj P. Suresh (mechanical), Anirudh Deep (computer science), Kumar Naman and Sanay Dev (both computer science students).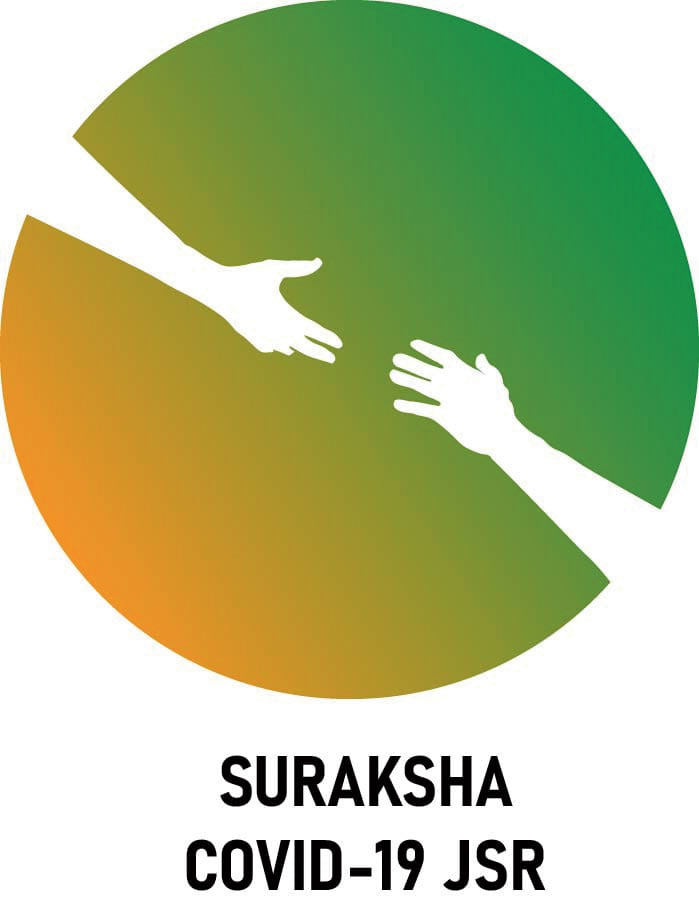 "Soon after downloading the app the person concerned has to fill in the registration form by filling up details like name, address (of quarantine centre), age, when advised quarantine, medical history, etc. Then they would have to click on the quarantine option and click a selfie at the place where quarantine has been advised (home or at state centre). As soon as the selfie is clicked the picture is geo-tagged verifying the location on a real-time basis," Vaibhav said.
Thereafter, the person has to click a selfie every two hours. "We had suggested clicking a selfie every half-an-hour, but the administration felt that it would be a bit cumbersome and we decided on two hours," Vaibhav said. "The selfie-clicking would be between 9am and 9pm. However, even if the person under quarantine violates the protocol and moves 100m outside the quarantine facility after registration and clicking of selfie, the surveillance control room would get a beep immediately."
The central Covid-19 surveillance control room would be keeping tabs on the selfies clicked by the persons and verifying them with the locations.
"This is essential mostly for those in home quarantine," said district epidemiologist Dr M. Asad. "However, we cannot rule out violation of protocol even for those lodged in state quarantine centres as there is every possibility of persons dodging security personnel to get a puff of smoke, etc."
As on Monday, East Singhbhum had nearly 12,500 persons under home quarantine and 2,200 more at state quarantine centres.