Trucks, on tracks, by road, the tragic migration continues
Ranchi deputy commissioner said the district administration was aware of the situation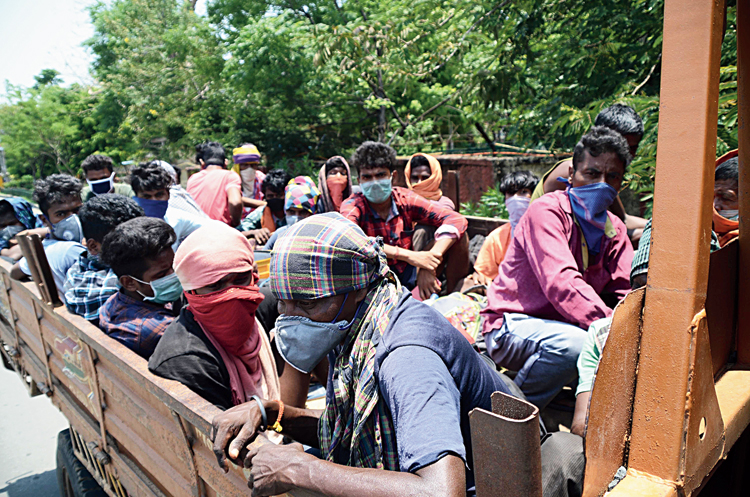 ---
Ranchi
|
Published 12.05.20, 01:17 AM
|
---
Labourers from Garwha, who were returning from Cuttack, on a truck at Hinoo Chowk in Ranchi; people walking on railway tracks at Dibdih near Hatia station in Ranchi; and five labourers from Nawada, Bihar, on HB Road in Ranchi during their walk from Jamshedpur on Monday. "We do not have any other option other than walking to our village as the efforts made by the government to give relief to labourers are perfunctory at best. The word given by the government is not being properly honoured by administrative officials," said an angry Babulal Das, one of the five from Nawada.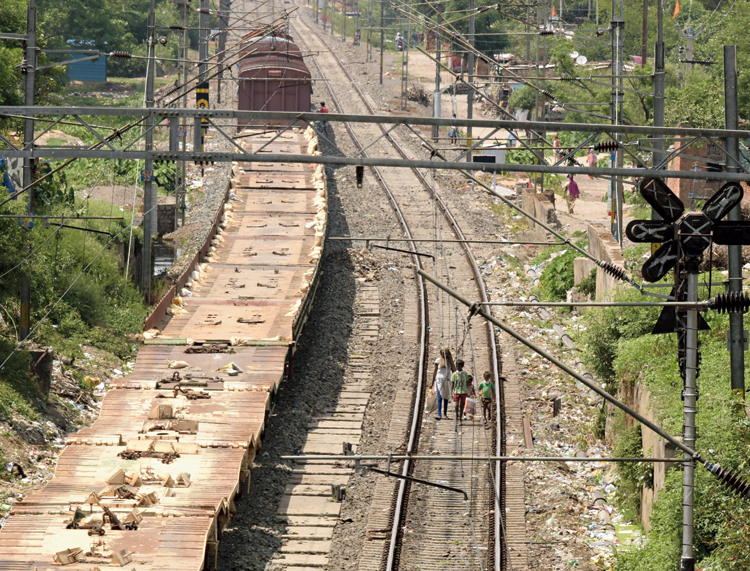 Asked to elaborate, he said he and his friends had approached the deputy commissioner's office in Jamshedpur two days ago and officials asked them to give in writing where they wanted to go but when they did give the application, officials suggested they walk. Asked whether police will allow them to reach Bihar, Das said: "We will not move forward in case anyone stop us. We will ask him either to arrange food for us or allow us to walk."
Nitish Kumar, Raju Ravidas, Ramsarop Das and Ashok Das, accompanying Das, echoed him. They said that they were working for a private contractor and the lockdown rendered them jobless.
They refused to speak further, and walked away.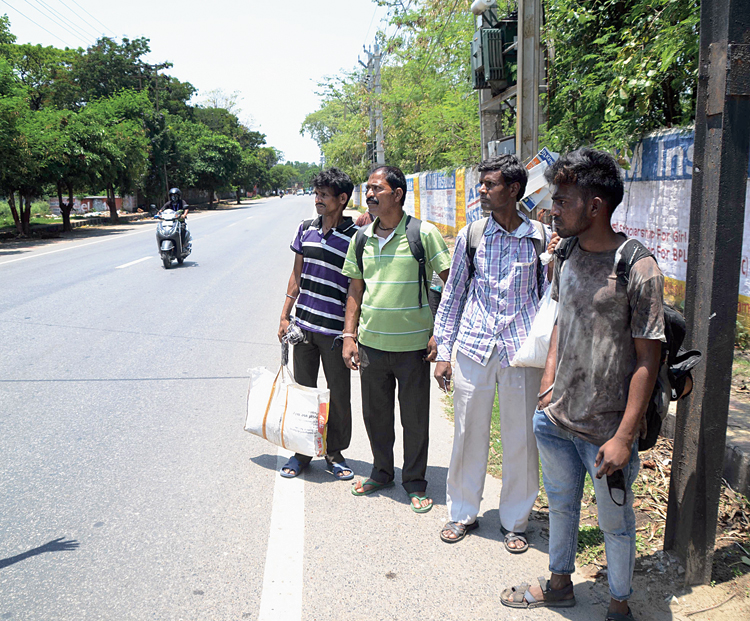 Biresh Ratan Tigga, who lives close to the railway tracks in Dibdih, said poor migrant labourers walking was a regular and disturbing sight.
"I often see migrant labourers walking along the track with families. They do not talk to anyone and just keep walking. Afraid of infection, most of them are reluctant to accept any offer from any stranger and maintain social distance while walking," said Tigga.
Contacted, Ranchi deputy commissioner Rai Mahimapat Ray said the district administration was aware of the situation. "We have already noticed the migrant labourers walking and have taken proper measures for them. We help them either to reach their home with due care to social distancing or make arrangements for their food. We must have helped more than 350 such walking migrant labourers so far," Ray said.