Jamshedpur Everester's stay-home-stay-fit lessons
Climber imparts online tutorials on yoga & health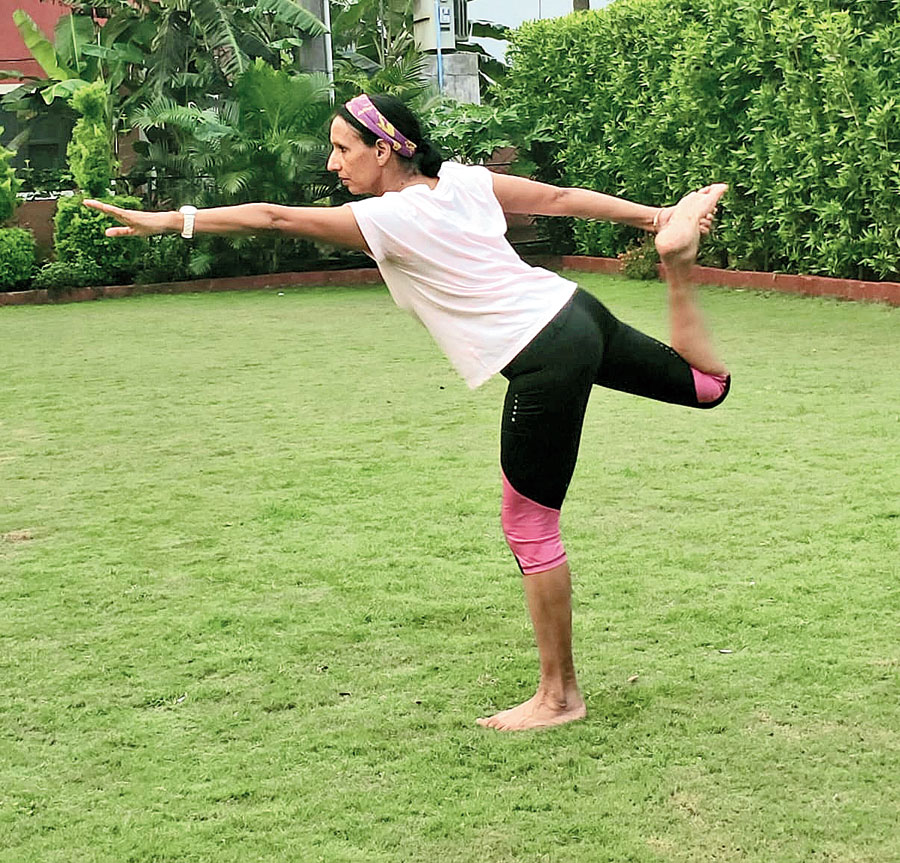 ---
---
Everester and Padma Shri recipient Premlata Agarwal, 57, is using the lockdown to keep herself and the community fit.
The famed climber, who has also been bestowed with Tenzing Norgay National Adventure Award, is setting an example on how to utilise the free time. Premlata, working from home, is imparting online yoga and fitness lessons to her students of Beyond Fitness, a health unit run by the Tata Steel Adventure Foundation (TSAF), and employees of Tata Steel.
Her work from home is also helping her stay fit.
"My job at TSAF also involves leading expeditions. So it is important for me to maintain my fitness level," said Premlata, whose twin expeditions to Goecha La in Sikkim and one in Manali, had to be cancelled because of the Covid-19 pandemic.
Premlata, an officer with the TSAF, said everybody should take to yoga and fitness in the hustle bustle of everyday life.
She emphasised on the importance of Surya Namaskar.
Premlata said: "Surya Namaskar enhances breath-movement connection, gives stability to the lower and upper body, increases digestive power, core strength, endurance and balance. All these can be achieved through Surya Namaskar or Sun Salutation, also known as the ultimate asana."
Premlata urged climbers to perform the Surya Namaskar, while preparing for expeditions. "Surya Namaskar has helped me in climbing mountains," she added.
"Health is integral part of human beings. Everybody should take some time out to work on fitness," the mother of two daughters signed off.