Hope for 50-30 cycling goal
It is perhaps the only mode of transportation that provides adequate space for maintaining social distance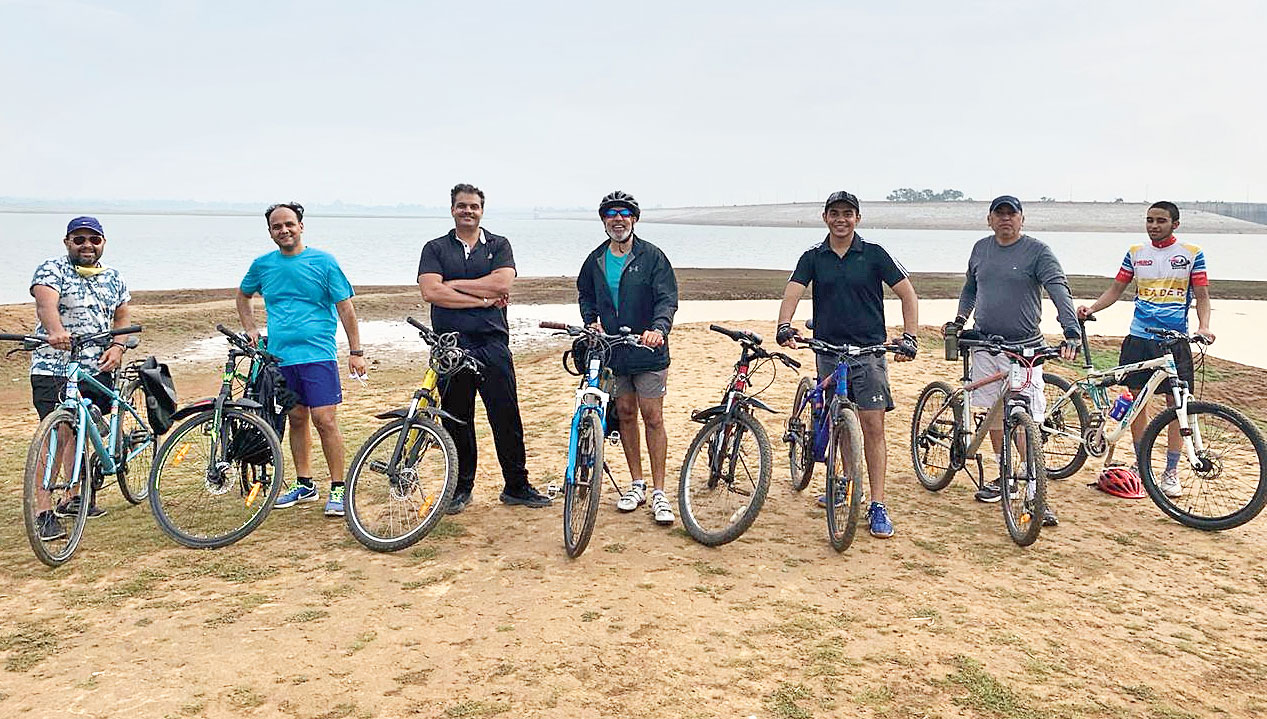 ---
|
Ranchi
|
Published 25.06.20, 02:15 AM
---
Like environmentalists and nature lovers, Kanishka Poddar has a reason to be less despondent during the lockdown as he could promote cycling as the cycle mayor of Ranchi. And it has been paying dividends.
"More people have now started cycling to cover small distances for urgent work," Poddar, who was appointed cycle mayor of Ranchi by BYCS, an Amsterdam-based social enterprise promoting the bicycle, told The Telegraph.
"Cycling is perhaps the only mode of transportation that provides adequate space for maintaining social distance," Poddar replied, when asked why he favoured cycling during the Covid-19 pandemic.
"Besides, it will also help improve ambient air quality that is badly needed for ensuring good health of the citizens. The pollution in Ranchi is caused by a high concentration of motor vehicles, not industrial activity," he said.
Poddar also said the sale of bicycles has began picking up in stores after they opened.
"Yes, we have been getting about 50 more enquiries since we opened our store on June 2," said Nilesh Agarwal of Mithila Cycle Store.
About 30 per cent of those who enquired also bought bicycles within the next few days, he added.
Cycling also provides physical and mental fitness required during the pandemic with most people stuck indoors, Poddar said.
He had written to chief minister Hemant Soren during the lockdown, urging him to open cycle stores and repair shops so that people can move around safely, among other things.
"I'm thankful the chief minister spoke to me. He later allowed these shops to open in the first phase during Unlock 1," he said.
Soren, who was seen cycling after the JMM-led alliance came to power in Jharkhand in December last year, is believed to be a cycling enthusiast.
"Since our businesses were closed during the lockdown, we cycled a lot," Poddar, a member of Ranchi Cycling Club, said.
"We discovered many unknown locations near Ranchi during these trips which are full of scenic beauty. They can be popularised as picnic spots," said Poddar, an IIM Ranchi alumnus who runs a garment business.
He said the group believed that promotion of cycling would help them eventually achieve "50 by 30", meaning 50 per cent of all short trips would be covered by bicycles by 2030.
Even common people are also cycling more now, Poddar replied, when pointed out that only those who consider it a sport take up cycling.
Some of the employees of his garment workshop are now cycling up to 30km everyday for coming to work as the autorickshaw fare has almost trebled due to restricted seating capacity, he said.