Help for industry, but niggles linger
Move to ensure hassle-free transportation of all products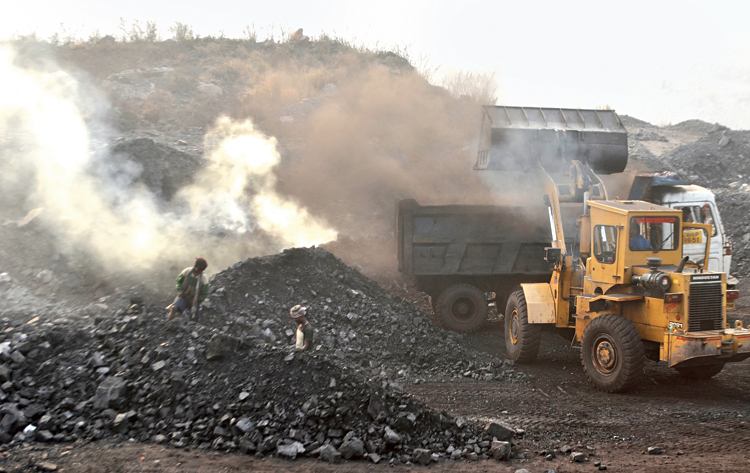 ---
|
Dhanbad
|
Published 12.05.20, 12:42 AM
---
The industry department on Monday tried to address the problems in supply of raw material as well as in sale of finished products arising due to transport difficulties, but stakeholders said more needs to be done.
The department has requested all district deputy commissioners and superintendents of police of to brief the block development officers, circle officers, police station officers in-charge and frontline officials to ensure hassle-free transport of all products.
Dilip Kumar Sharma, general manager of the Dhanbad District Industry Centre, on Monday issued a notice apprising traders about the steps taken by the industry department to ensure smooth transport of goods and finished products.
The Centre's initiative is a result of a series of steps taken by the state government to facilitate the smooth operation of industries which have been reopened as per the relaxations provided by the Union home ministry.
"We welcome the initiative of the government but at the same time urge them to take up the issue at the interstate level also," said Rajiv Sharma, secretary of the Jharkhand Industries and Trade Association.
"As Dhanbad is situated on the Bengal border and many raw materials arrive and finished products are sent to Bengal, so the issue needs to the taken up at the interstate level by our state government," he said.
"MSMES, (micro, small and medium enterprises) are still facing a lot of problems due to various factors including the transport difficulties.
"We had a meeting with the general manager of the district industry centre Dilip Kumar Sharma in this regard on May 4 during which we apprised him about the practical difficulties being faced by us including the lack of small parts, required for regular maintenance, due to closure of hardware shops, etc," he added.
Mahesh Kejriwal, a Bokaro-based industrialist who owns a rubber roll industrial unit at Balidih that supplies its finished products to Bokaro Steel Limited, echoed Sharma.
"We welcome the steps taken by the state industry department to ensure hassle-free transport of raw material and finished products but the smooth operation of our units require opening of markets also so that the finished products are sold," Kejriwal said.
"The government needs to allow the operation of retail shops for that," he added.