Flight for migrants in response to Hemant Soren's call
Delhi-based company evacuates 180 workers from Andaman and Nicobar Islands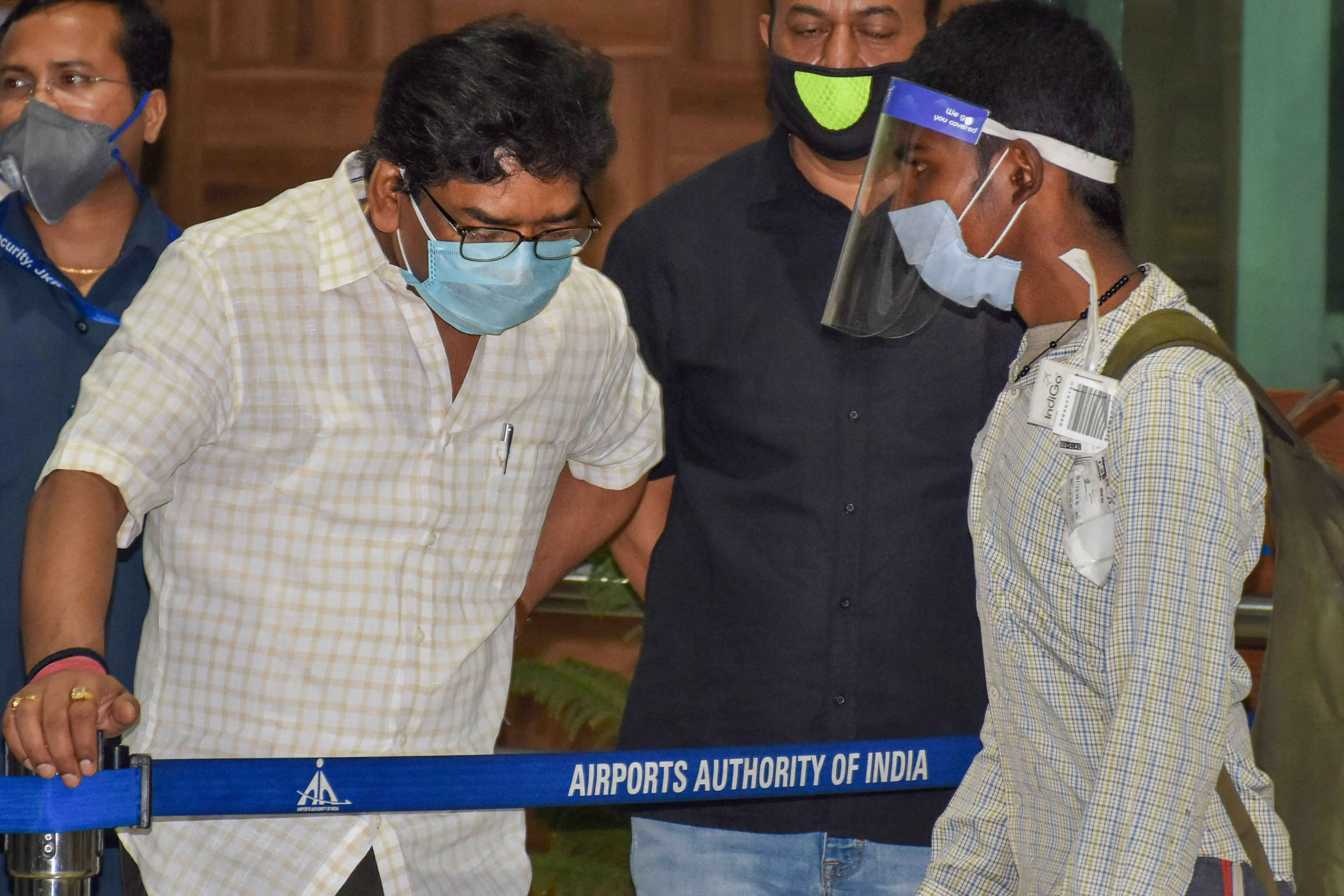 ---
---
A Delhi-based company has evacuated 180 migrant workers from Andaman and Nicobar Islands, responding to Jharkhand chief minister Hemant Soren's appeal to corporate houses seeking help in airlifting stranded people.
Sources in the chief minister's secretariat in Ranchi said on Wednesday evening that Delhi-based Interlinks Food Private Limited has paid nearly Rs 22 lakh for bringing 180 migrants from Port Blair to Ranchi in an Indigo chartered flight.
"The flight will land in Ranchi on Thursday evening. This would be the second evacuation of migrants from Andaman and Nicobar Islands, who have been stranded there since March due to the lockdown," the source said.
The source said Soren was himself monitoring the journey of the migrant workers. The state urban development department, the transport department, the labour department and the Covid control room are coordinating with the district administration and the police in Port Blair on this mission.
Significantly, the Jharkhand government had airlifted 180 migrant workers from Andaman and Nicobar Islands on May 30, while it had airlifted migrants from Batalik in Leh on May 29.
Soren had tweeted on June 1, "We have made sincere efforts to bring back our migrant workers from inaccessible remote places like Ladakh & Andamans. We still have hundreds of workers stranded in such remote places. My humble appeal to all industries/corporate houses to support us in evacuating our workers", tagging all the major corporate houses having footprints in the region.
The Delhi-based company had heeded to the appeal and decided to contribute the flight expenses for bringing back the stranded workers.
Incidentally, an alumnus of National Law School of India University, Bangalore, had also arranged for the expenses of two flights from Mumbai for airlifting stranded migrants to Ranchi on May 27 and June 1.