Concern over continuation of lynching
Activists point out that violence on minorities and tribals by pro-Hindutva groups has been constant even after the Hemant Soren govt assumed power in Jharkhand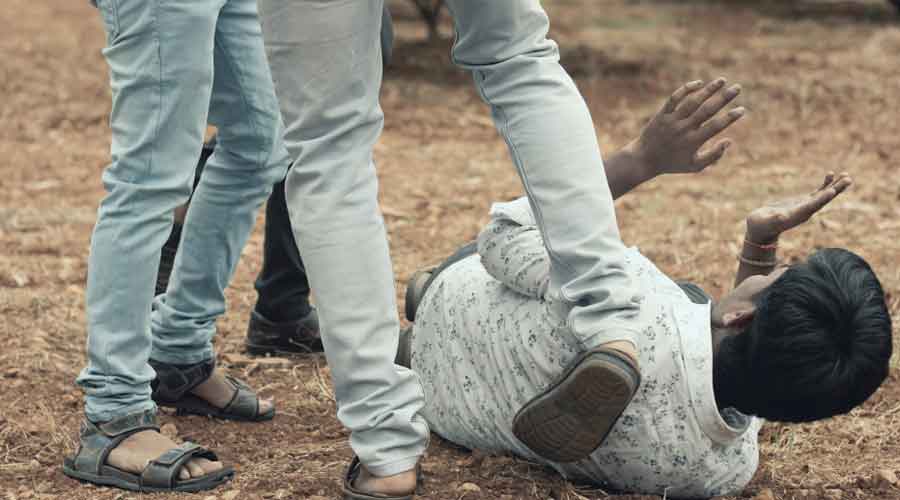 ---
|
Ranchi
|
Published 30.09.20, 12:36 AM
---
The Jharkhand Janadhikar Mahasabha, a joint platform of several activists and organisations, is worried that the minorities and the tribals were being subjected to mob lynching and violence by pro-Hindutva groups even after the Hemant Soren government assumed power in the state. 
"Since 2016, in Jharkhand, at least 29 Muslims and Adivasi lynched/injured on suspicion of cow slaughter, consumption of beef/stealing cattle or due to religious hatred," the Mahasabha said in the first of a series of tweets on Monday.
"Sadly, the violence has continued even after the Hemant Soren government took charge," it added, attaching a list of those victims.
The list began with an incident in Latehar district on March 18, 2016 when two Muslims on way to sell their cattle were beaten and hanged and ended with another in Simdega district on 16th of this month (September 2020) when 7 tribal Christians were beaten, partially tonsured and allegedly forced to chant Jai Shri Ram, on the suspicion of slaughtering a cow.
After one such incident in Khunti district in September 2019, there was a lull of about nine months up to July 2 when three tribals were beaten, again on suspicion of consuming or selling beef, in two different incidents in East Singhbhum and Dumka districts, followed by the Simdega incident on September 16.
"It is really unfortunate that such pro-Hindutva forces are again raising their heads during the present regime," Siraj Dutta of the Mahasabha told The Telegraph on Tuesday, adding that the government should take stern action against the offenders.  
"Adequate compensation, judicial and police action are pending in several cases. In many cases, the police was complicit in the violence or in protecting the perpetrators," another Mahasabha tweet alleged, adding "growing communalisation and violence by Hindutva groups in the state is deeply worrying".
"(There is) Need for Hemant Soren government to ensure that the police and administration respect constitutional values and ensure strict action is taken against communal violence," said yet another tweet by the Mahasabha, adding the government also need to check attempts of Hindutva groups to spread religious hatred in the state.
They had met state's director general of police M.V. Rao about a month ago, seeking strict action against such lynching/violence, the Mahasabha informed, expecting the police would act accordingly.
Police sources, however, maintained that action was being taken against those who indulged in such violence.
In the latest incidence at Bherikudar village in Simdega district, the police arrested 5 of the 9 accused so far.