Coal town residents demand trauma centre after judge 'killing'
Uttam Anand was lying unattended for hours after an autorickshaw hit him while he was out on his morning walk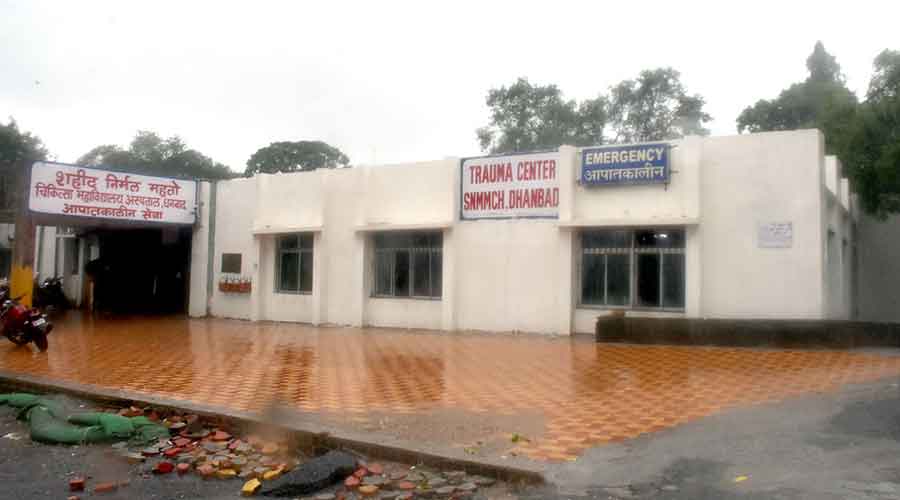 ---
Dhanbad
|
Published 01.08.21, 05:20 PM
|
---
Coal town residents raised the long pending demand for establishment of a trauma centre equipped with advanced facilities for treatment with sufficient manpower in the wake of the death of judicial officer Uttam Anand, who was hit by an autorickshaw and remained unattended till a passerby admitted him to SNMMCH.
Gopal Bhattacharya, a Dhanbad based renowned social worker and General Secretary of Bengali Welfare Society, in a social media message said, "Had there been a trauma centre in Dhanbad. Life of Judge Uttam Anand could have been saved."
Responding to his post, Samiran Paul, a senior lawyer of Dhanbad, said,"True, even a lower level of trauma centre could have initially stabilized the traumatic injury and then referred to a higher level centre."
"We Dhanbad people don't have adequate and far less sophisticated health care units," added Paul.
Madhurendra Singh, a citizen rights activist and former president of Bartand Chamber of Commerce wrote to the prime minister, demanding establishment of a trauma centre in Dhanbad.
Singh in his letter, copies of which were sent to Chief Minister Hemant Soren, Supreme Court of India and Jharkhand High Court, pointed out, "There is no higher centre of treatment in a place like Dhanbad situated on National Highway -2 where regular road accidents besides mine mishaps take place."
"It is pathetic that we could not save the life of a sitting judge due to lack of a trauma centre in Dhanbad and thus we demand immediate fund allocation for a trauma centre in Dhanbad," said Singh.
In 2011, the trauma centre was to be launched in SNMMCH and a land was also identified for the purpose near its main gate at Saraidhela but due to dispute over the ownership with local residents the project was stalled.
Several attempts to identify an alternative land near the national highway 2 near Panduki in Govindpur were also made during last year but all failed due to the inability of the district administration to find land for the purpose along the highway.
In October last year, after the visit of Kailash Kumar, regional director of Directorate General of Health services of Union Ministry of Health and family welfare, a 10-bed trauma centre was established at the Emergency ward of SNMMCH without any extra manpower.
Talking to Telegraph Online on Saturday, Arun Kumar Chaudhary Superintendent of SNMMCH, said,"The existing trauma centre at Emergency of our hospital is devoid of any advance equipment and extra manpower and we are just operating it on an ad hoc arrangement basis due to lack of any separate building and manpower."