Chhath devotees make do with curbs, get busy with preparations
Steel city markets abuzz, price of Puja-essential veggies escalate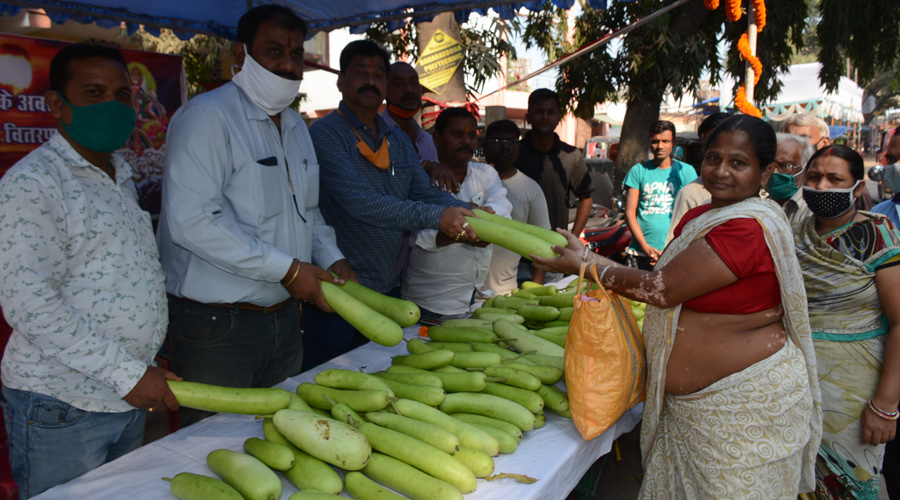 ---
---
Markets of the steel city were busy on Tuesday with devotees rushing to buy essentials for Chhath Puja, the biggest festival of Jharkhand and Bihar that will be observed indoors this year as the state government has banned outdoor congregations in view of the pandemic.
The four-day-long festival will begin on Wednesday with Nahay Khay.
Price of vegetables, especially bottle gourd (or lauki), an essential item used by those observing Chhath, witnessed a rise. It was selling for Rs 20 per kg till Sunday but is now selling at double the price.
On Nahay Khay, women take a bath in the morning and cook a proper meal for themselves with rice, chana dal and bottle gourd. The food is cooked in bronze utensils using mango wood on an earthen stove. The women who observe fast eat only once through the entire day.
On Tuesday, Chhath vratis put out wheat under sun for drying as is the custom. The wheat is used for making Chhath prasad, also known as kharna, on the second day of the festival.
On Friday, November 20, arghya, the main offering, will be given to the Sun God.
This year, the state disaster management department has imposed a ban on Chhath celebrations on river ghats, ponds, lakes and other water bodies to prevent the spread of the coronavirus.
Devotees will, therefore, offer obeisance to the Sun God on the evening of November 20 and early morning of November 21 from their homes.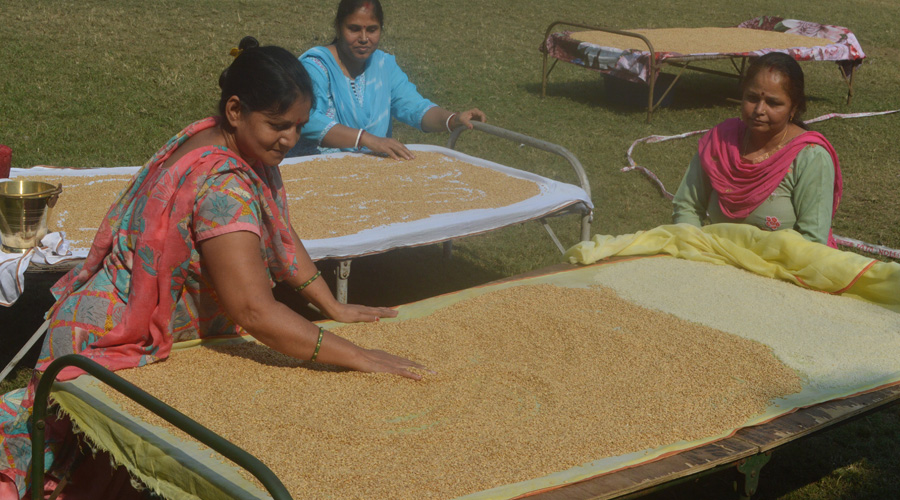 On Tuesday, many residents were seen procuring big-sized water tubs. Others who could create temporary water bodies within residential complexes so that they were able to offer arghya on both days of the festival with family members.
"Chhath is associated with faith, purity and devotion to the sun, the only god we can see. We took a bath and cleaned the wheat before setting it out for drying," said Renuka Singh, a Bistupur-based housewife sporting a new cotton sari, especially bought for the occasion.
Notably, Chhath is celebrated twice in a year, Chaiti Chhath in the summer and now in early winter.