Centre grants Rs 2.5 lakh to former international cyclist
Swaran Singh represented India in the 1970 Asian Games in Bangkok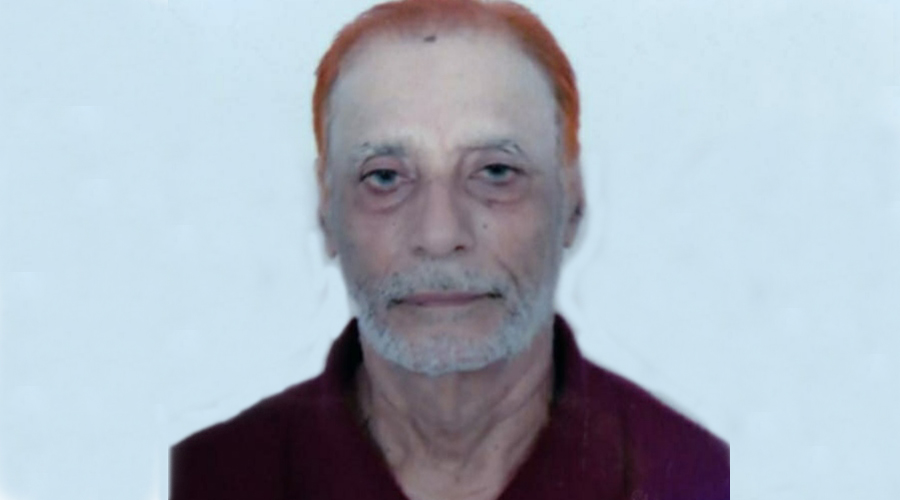 Swaran Singh
Telegraph Pic
---
Jamshedpur
|
Published 05.12.20, 05:58 PM
|
---
The central government has granted Rs 2.5 lakh to former international cyclist Swaran Singh, who is currently working as a security guard at Vijaya Homes, a residential complex in Baridih township of the steel city. He received the money three days back.
The 70-year-old Singh, who lives alone at a slum in Baridih, represented the country in the 1970 Asian Games in Bangkok.
Former Jharkhand Cycling Association (JCA) secretary Satbir Singh Sahota said the Centre has granted monetary assistance to Singh on the request from the Cycling Federation of India (CFI). "The central government acted on a mail sent by us to the CFI, which took up the matter with Sports Authority of India (SAI). The money has already been credited to Singh's bank account," he informed.
Singh said he was extremely thankful to the central government for the financial aid. "I am very thankful to the government as well as the CFI for understanding my problems. It is a timely aid which will somewhat help me meet some urgent expenses, including medical issues of my ailing daughter," the former cyclist added. Singh earns a salary of Rs 10,000 out of which Rs 2,500 is paid towards rent.
After taking voluntary retirement from Tata Steel, Singh started a transport business but incurred loss and had to sell shares of his ancestral house in Birsanagar to sustain his family which includes his wife, two daughters and a son.
According to him, the government should always come forward to help struggling sportspersons by providing them jobs and financial aid. "I am also thankful to the sports fraternity of Jamshedpur for helping me out. Cyclists from the US and Punjab have also assisted me financially," Singh said.
Cyclists from the steel city have helped Singh by pooling in Rs 55,000 which was handed over to him in May. Moreover, Randhir Singh, an ex-national cyclist who lives in Baridih-based Vijaya Homes, generated around Rs 20,000 through his friends and well-wishers, also chipped in with aid.
Two ex-Loyalians, who live in Canada, also helped Singh with Rs 1 lakh. Amar Singh, an Arjuna awardee and a former manager with Tata Steel sports wing, generated an amount of Rs 1 lakh through contributions from ex-Haryana cyclists Pyara Singh and Amarjit Singh earlier this year.