CBSE results: Friends booster for differently-abled student
Kunal Raj, suffering from a gait abnormality, scores 93% in CBSE class 12 boards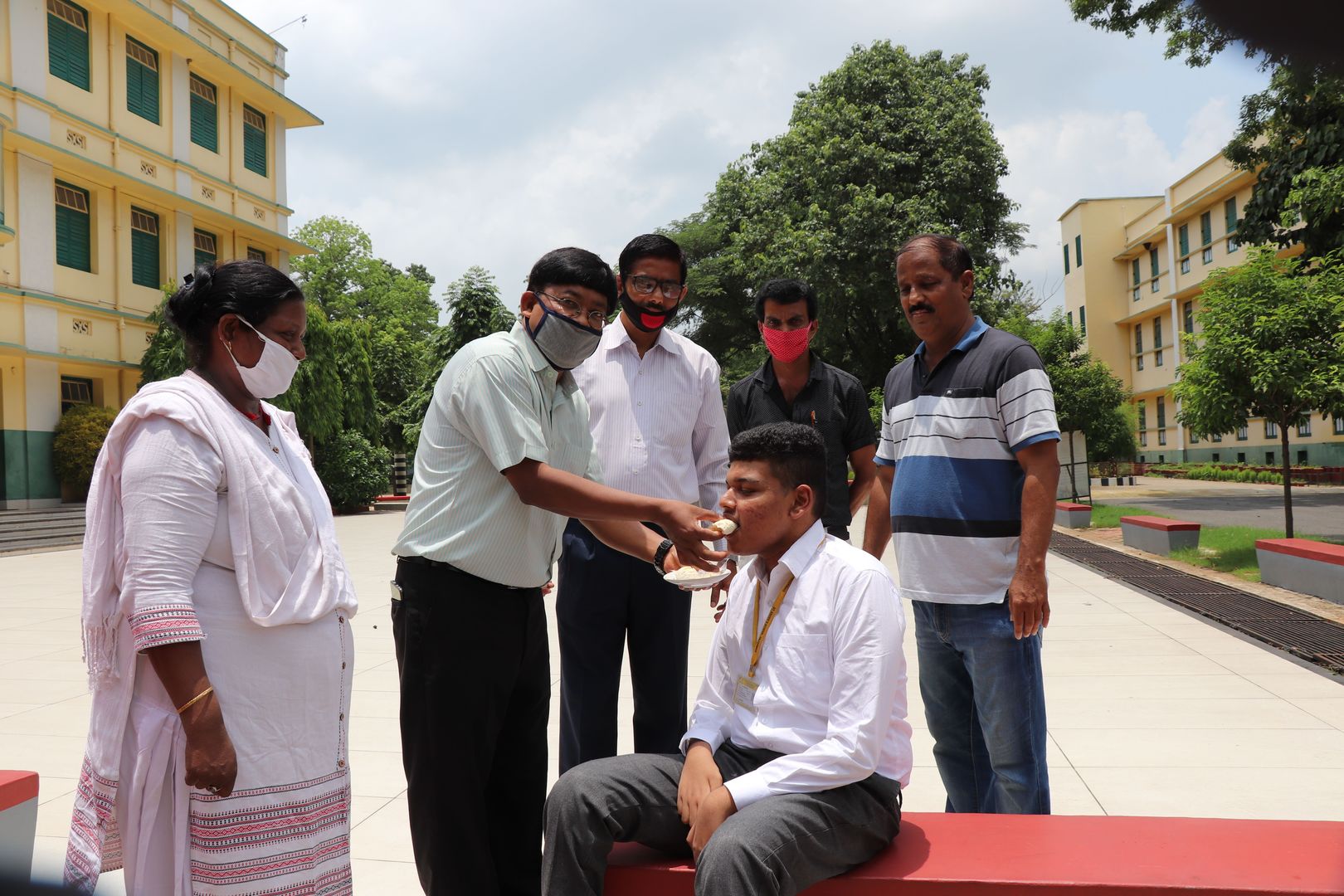 ---
---
Differently-abled Kunal Raj secured 93% in his CBSE 12th board examination, travelling around in school on his friends' shoulders.
Despite an unfavourable situation, he achieved the ninth position in his school in arts stream—a feat that has inspired many.
Kunal cannot walk properly due to foot drop, a gait abnormality in which a person loses balance, stumbles and falls due to weakness, irritation or damage to the common fibular nerve.
Talking to The Telegraph Online, Kunal, who will be 19 years old in November, said his father Bijay Ram fell seriously ill before the exams were to start. Despite the serious health-related issues of his father, Kunal kept studying and appeared for the examinations. Sadly, his father passed away in April.
A native of Badam village in Barkagaon block, Kunal lives with his maternal grandparents in Ambedkarpuri mohalla on Lohsigna road of Hazaribagh. He admitted that the situation was not favourable for him as his father died besides his disease due to which he cannot walk properly.
Kunal's cousin used to drop him at the entrance gate of St.Xavier's school where he studies. From there, his two friends, namely Priyanshu and Nishit Kumar, carried him to class on their shoulders. This was the daily routine of the friends who not only took care of him during class hours and lunchtime but also never forgot to drop him back at the entrance gate from where his cousin would pick him up.
Kunal's mother Meenu Kumari, hearing about her son's marks in the arts stream, thanked his two friends for their cooperation.
Principal Father Rosnar Xalxo also praised the hard labour and determination of Kunal. He even praised Priyanshu and Nishit for their cooperation and caring attitude towards Kunal.
Kunal said he wants to become an IAS officer and to make the dream of his parents come true. "I have started my preparation in this regard, reading newspapers and general knowledge books," he said.
About his friends, he said Priyanshu had secured 89% marks in commerce and Nishit got 78% in arts stream. I am the ninth topper of the school in arts, he informed.
"I had read about true friendships in books but experienced this now and have lots of stories to share with others about Priyanshu and Nishit," he added with a smile. "I will take admission in a local college and start preparation to achieve my target, which is to crack the prestigious civil services examination."