Camera cop nails red light rogues in Ranchi
48000-plus vehicles to pay penalty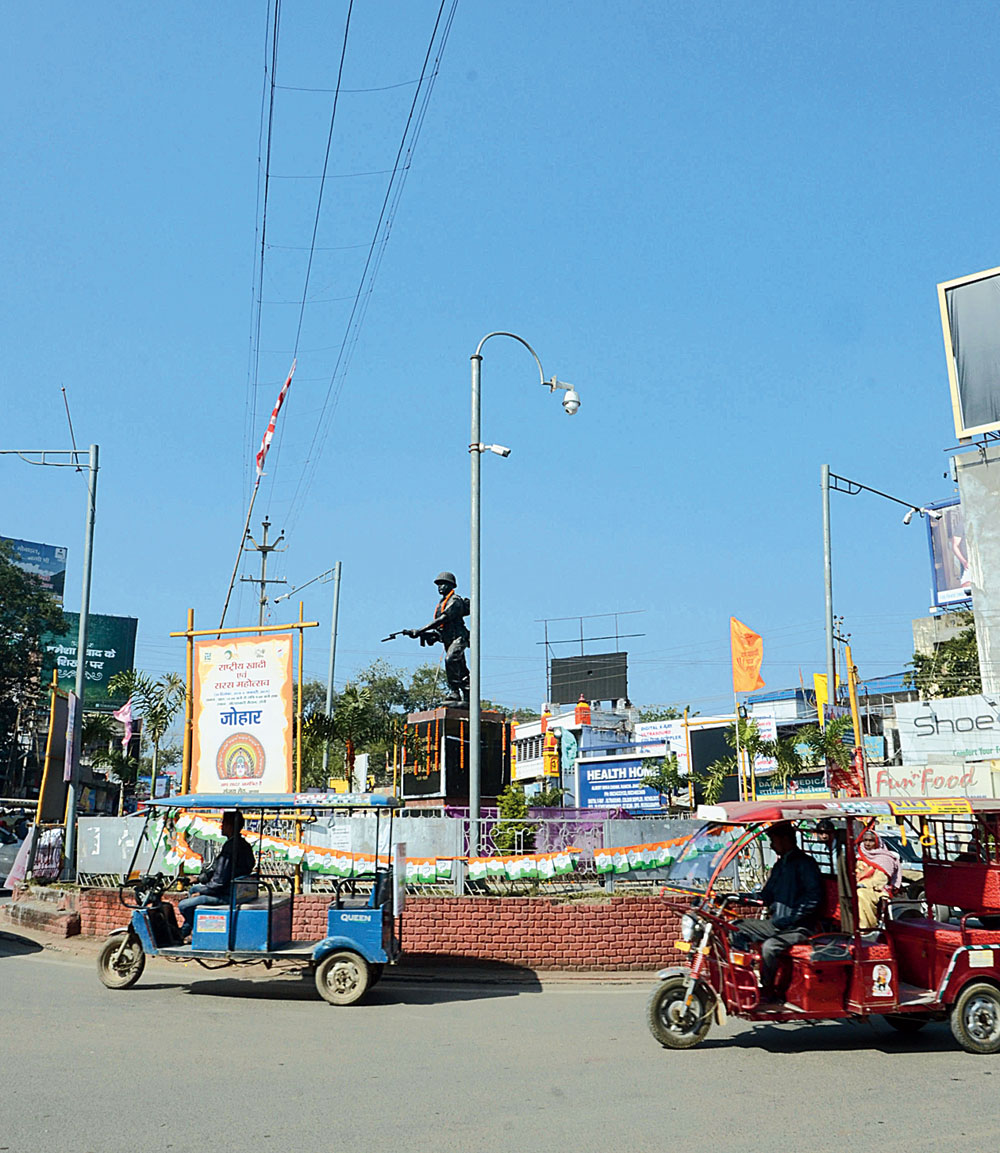 An ANPR camera monitors traffic movement at Albert Ekka Chowk in Ranchi earlier this week.
Picture by Prashant Mitra
---
Ranchi
|
Published 02.01.19, 06:38 PM
|
---
As many as 48,355 cases of red light violation were registered in the capital between Monday midnight and 11.59pm on Tuesday, underscoring the need for more stringent rules to curb reckless driving on New Year's.
Traffic SP Ajit Peter Dungdung said the offenders were identified with the help of the recently installed automatic number plate recognition (ANPR) cameras. The technology uses optical character recognition on images to read vehicle registration plates and create location data. The cameras can read licence plates even at night using infrared sensors.
"Between Monday midnight and 7pm on Tuesday, 3,36,283 number plates were recognised. Of these, 40,665 had jumped red light. Over 8,000 more cases of violation were detected between 7pm and 11.59pm," Dungdung said.
The traffic SP, however, conceded that the process of generating e-challan was a bit tardy as of now.
"So far, only 2,300 challans have been generated. This is because selection of the best image is taking time. The team in control room is newly trained. Hence, we can expect the work to gradually gain momentum. The challans are generated in night shift when cases of red light violation go down," he explained.
Dungdung mentioned a few other practical glitches. "Most of the rogue vehicles identified were registered before 2016. Hence, we do not have access to mobile numbers of their owners. The challans are being sent by post. Had we had access to phone numbers, we could have issued text messages, which would have made prosecution faster," he said.
According to rules, a person receiving an e-challan will have to deposit the fine within 15 days at any traffic police station or at the office of the traffic SP, failing which the case will be referred to court.
On whether an offender would have to show vehicle documents like smart card, driving licence, pollution certificate and insurance paper at the time of depositing the fine, Dungdung said it depended on whether the person in question raised other suspicions.
"If police have doubts, they can ask for all papers. One can submit the fine online too at echallan.jhpolice.gov.in. In the future, fines will be collected at traffic posts too," he added.