Buzz about new top cop
Currently K.N. Choubey is the state DGP appointed by the Raghubar Das government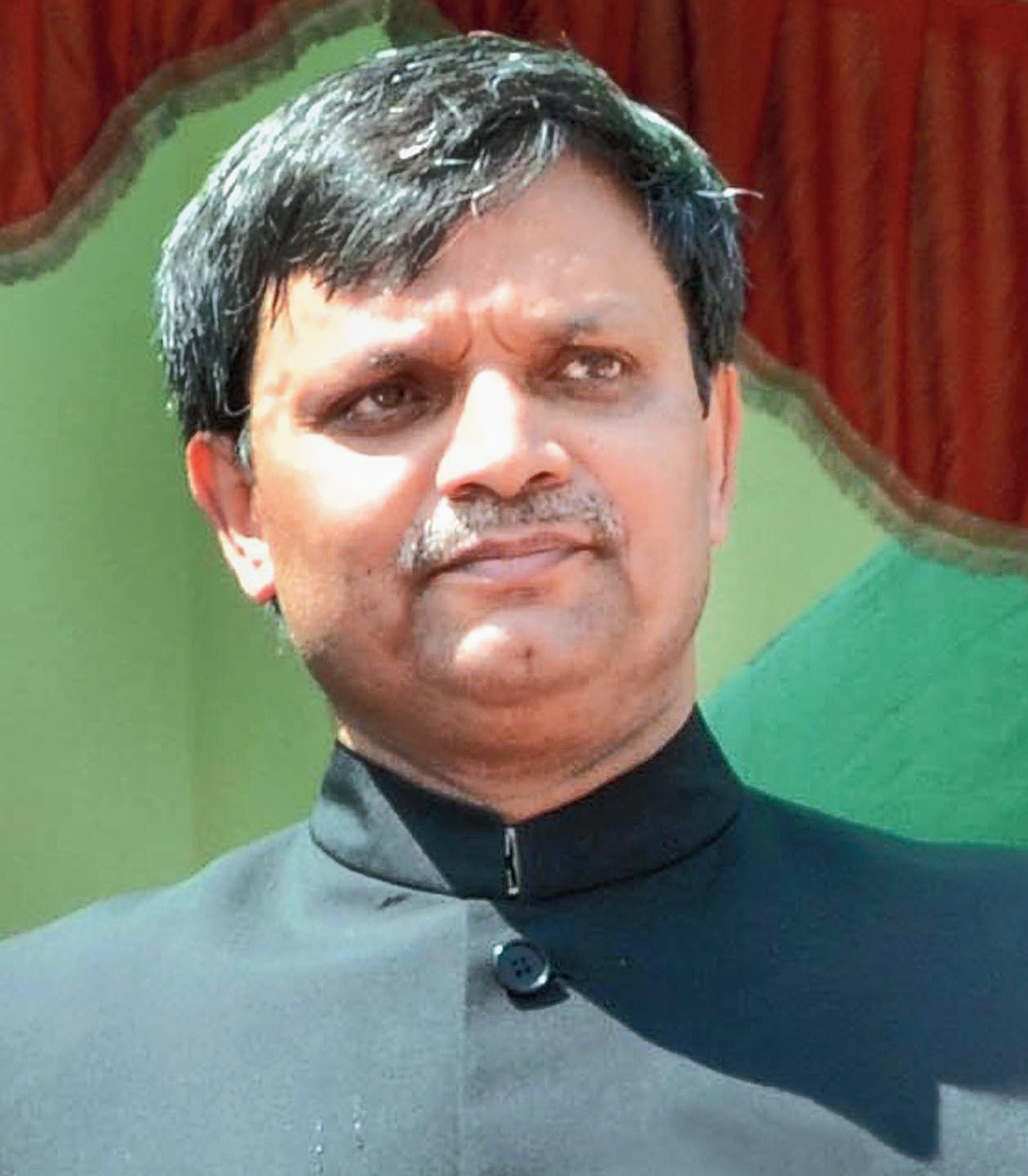 KN Choubey
Telegraph picture
---
Daltonganj
|
Published 25.12.19, 11:06 PM
|
---
Certain power corridors in capital Ranchi are abuzz on whether the state will get a new director-general of police.
A political insider told The Telegraph that the new government led by Hemant Soren, chief minister-designate due to take oath on Sunday, is inclined to have a new DGP. The new CM is likely to appoint a chief secretary of his own liking, too.
Sources close to the Congress and JMM vouched there would be new head for the state police force, but did not say how soon or who. A BJP leader agreed that a change was possible.
"Our BJP-ruled state Uttar Pradesh also did this. S. Jawed Ahmad was the DGP of Uttar Pradesh when Yogiji came to power. In a month's time, Ahmad was replaced by Om Prakash Singh as DGP."
The BJP leader sarcastically said that Jharkhand with a coalition government of three hues, JMM, Congress and RJD, with the so-called unconditional support of JVM, getting a new DGP should not surprise anyone.
Currently, K.N. Choubey, a 1986 batch IPS officer of Jharkhand cadre, is the state DGP appointed by the Raghubar Das government.
Three IPS officers, V.H. Rao Deshmukh, Niraj Sinha and M. Vishnu Vardhan Rao, are below him. While Deshmukh is away on central deputation at Delhi, Sinha and Rao, from the 1987 batch, have a fair chance of being given the top job. Sinha is the director-general of Jharkhand Armed Police and additional in-charge DG of the Anti-Corruption Bureau. Rao is the director-general of Home Guards and Fire Services.
Insiders said Rao was known for his frank and fearless approach towards the infamous Bakoria encounter, as his notes and observations had discomfited the state police.
A JMM source pointed out that Hemant Soren, while in the Opposition, was most vocal in his criticism about the alleged fake Bakoria encounter in 2015 where the security forces had claimed to gun down 12 "Maoists". It is believed that only one was a Maoist and the others were innocent.
For this new government, a big challenge is to control mob lynching, said a retired officer.
In the previous BJP government, the case of Tabrez Ansari's lynching at Seraikela near Jamshedpur had to allegedly face police bias. Also, the new government has to rein in Maoists or it runs the risk of being called soft, the officer added.