Business community to Hemant: Avoid pitfalls that tripped others
The Jharkhand Industrial and Investment Promotion Policy was unveiled at the Investors' Summit in Delhi, where several investment commitments were made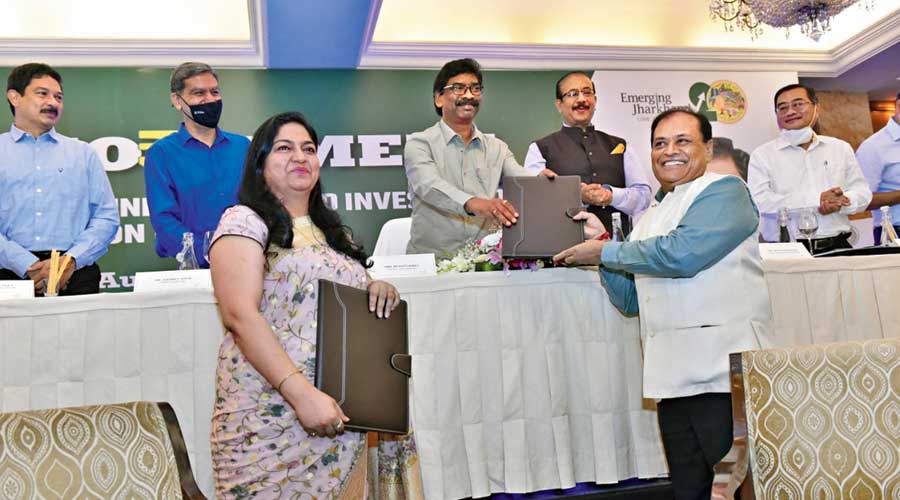 Hemant Soren at the concluding day of the two-day Investors' Summit, organised by Jharkhand government in Delhi, on Saturday
Telegraph picture
---
Ranchi
|
Published 30.08.21, 12:08 AM
|
---
Jharkhand's new industrial policy is encouraging and investors' summit is a good initiative but their outcome is doubtful unless the Hemant Soren government takes proactive measures to avoid the dismal experience of the previous governments, feels the business community in the state.
The Jharkhand Industrial and Investment Promotion Policy was unveiled at the Investors' Summit that concluded in Delhi on Saturday, where several investment commitments were made.
 "We hail the government's initiative for holding an investors' meet and introducing an encouraging policy there but the success depends on improving the overall industrial environment of the state," said Deepak Maroo, former president of the state's apex trade body, Federation of Jharkhand Chamber of Commerce and Industries (FJCCI).
"We had heard about investment pledge of Rs 3 lakh crore when the Raghubar Das government held a global investment summit in Ranchi in 2017 which was much more than Rs 10,000 crore committed yesterday but what was the outcome?" he asked, adding though some textile units were set up after that those were now either folded up or gasping. Soren had assumed power in 2019.
"Such efforts were made by some other chief ministers as well but the outcome was a big zero," said Bikash Kumar Singh, another former FJCCI president,  adding the bureaucracy does not help facilitating improvements.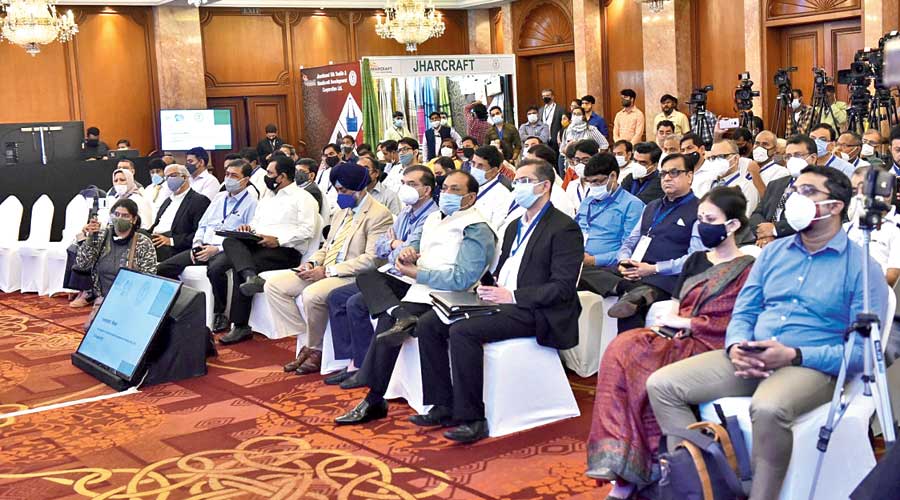 "The textile policy provided it but the units didn't get the assured incentives, resulting in the investors getting disheartened and finally folding up," he further pointed out.
"It's true," agreed Hari Budhia, president of the Association of DVC HT Cinsumers of Jharkhand who owns two industrial units in Ramgarh.
"I was entitled to get incentives for setting up an unit in 2016 but the payment is still under process after 5 years," Budhia informed, adding his experience made him doubtful about the translation of investment promises into reality.
"Only those who already have industrial interests in the state will further invest here for extending their activities," Singh opined as Budhia seconded him and gave examples of SAIL and the Tatas that pledged during the just concluded summit to invest Rs 4,000 crore and Rs 3,000 crore respectively.
"We all have heard about the much touted single-window-system in the state but it doesn't really exist in practice," alleged Maroo, adding that was why those who come to the state for setting up production units get frustrated soon and start packing up.
"The ground reality is wide off the mark from policy assurances," said Alok Mallik, the FJCCI regional vice-president for Santhal Pargana region, adding availability of land was a major problem, despite the state government giving assurances.
"Following the global investment summit on 2017, we saw ground breaking ceremony of about 70 industrial units in Santhal Pargana region but hardly one or two of those finally took off," he added from Deoghar.
"The politicians may be willing to do something but the bureaucracy come in the way," alleged Maroo, adding their mindset need to changed for bringing in a real change.
"We had prepared a roadmap in February this year showing prospects of setting up industries, including textile and solar power units and also effective ways for land acquisition under the provisions of the Santhal Pargana Tenancy Act," Mallik informed, adding they were never invited for discussions though they had given a copy of their plan to the government.