Buried in time: Oxford blue who shaped tribal destiny
Read more below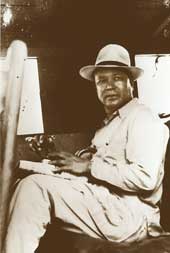 ---
Published 15.11.03, 12:00 AM
|
---
A file picture of Jaipal Singh
Jaipal Singh Munda: January, 1903 – March, 1970. A distinguished parliamentarian, a sportsman of international repute, an educationist, a politician with great vision and courage, a powerful orator with mastery over multiple national and foreign languages, Jaipal Singh Munda was a multi-faceted personality.
With a typical Munda ear for music, love for dance and theatre, the "man extraordinary" was destined to lead the Adivasi movement. A student of St John's College, Oxford, Jaipal graduated in 1926 with Honours in Economics. At Oxford he made a name as an all- rounder, excelling in studies, sports and in debating. He was an Oxford blue in hockey and a regular columnist on hockey in the London press. He was the president of the Junior Common Room at St John's College, an honour not non-British student managed.
As the president of the Oxford Indian Majlis, Jaipal interacted with personalities like C.F. Andrews, Annie Besant and Lala Lajpat Rai. The leader of the Swatantra Party, N.G. Ranga, a contemporary of Jaipal in Oxford had said of him, " Even in those days, Jaipal would never tolerate denigration of Indians by the British, he was unique in many ways".
In 1927-28 Jaipal was selected as a Indian Civil Service probationer that required two years of training in Oxford. During this period, he was appointed the captain of the first Indian national hockey team in the Olympic Hockey Tournament in Amsterdam in 1928, where India won the gold. He led his team successfully through all the matches. However, he did not play in the title clash with Holland as he had to return to London for his ICS final (Jaipal Singh's eldest son Amar Singh wrote about it to me through e-mail dated 16.12.2001. Amar passed away at his Philadelphia home on May 7, 2002).
Jaipal scored highest marks in ICS viva voce, but was asked to repeat a year as he broke the term for his Amsterdam trips. Jaipal felt humiliated at this, specially after his hockey laurels for which even the viceroy of India had wired congratulatory messages to him. He resigned from ICS and took up a job with Burma Shell as a senior executive, appointed directly by the chairman of the company. During his posting in Calcutta, he married Tara Wienfried Majumdar, the grand-daughter of Woomesh Chandra Banerjee, the first and the third president of the Indian National Congress. In 1934, Jaipal joined as a commerce teacher at the Prince of Wales College at Achimota, Gold Coast, Ghana. In 1937, he returned to India as the vice-principal and the principal incumbent of the Rajkumar College, Raipur. In 1938, he left the school and joined as the colonization minister and revenue commissioner in the Bikaner princely State and was promoted as foreign secretary. Jaipal thought that with his varied experience he could be more useful to the country through the Congress. His encounter with Rajendra Prasad at the Sadaaquat Ashram in Patna, however, did not go well. The then Governor of Bihar, Sir Maurice Hallet offered to nominate him to the Bihar Legislative Council but Jaipal declined. Sir Hallet and the Chief Secretary of Bihar, Robert Russell, then suggested that he return to Ranchi and take charge of the Adivasi movement that had just started.
In deference to their wishes, Jaipal now decided to go to Ranchi and assess the situation for himself. The return to Ranchi was Jaipal's homecoming.