Brinda Karat condemns Haryana chief minister's namaz remarks
The CPM politburo member has cautioned BJP against converting the country into 'RSS Sakha'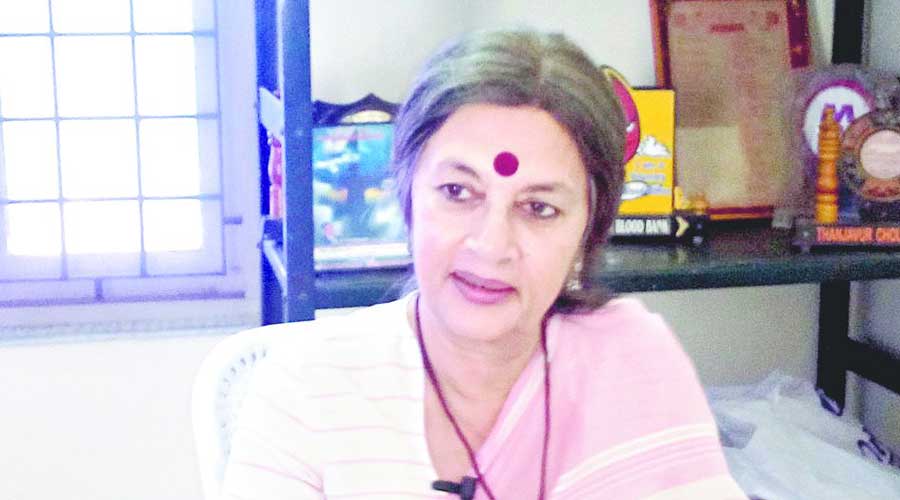 ---
Jamshedpur
|
Published 13.12.21, 01:03 AM
|
---
CPM politburo member Brinda Karat, while condemning the Haryana chief minister's denial of permission to offer namaz in the open, has cautioned BJP against converting the country into "RSS Sakha".
"I strongly condemn Haryana chief minister Manohar Lal Khattar's remarks that offering namaz in the open will not be tolerated. Despite strictures from Gujarat High Court (on consumptions of non-vegetarian foods) and Allahabad High Court (on love jihad) Haryana CM used such objectionable language to deny people their constitutional right to pray," said Karat.
The senior CPM leader appealed to the Haryana chief minister to take back his words. "It is not a question about minorities but about the constitution of India," said the former Rajya Sabha MP from Bengal, who was in Ranchi to attend the state-level CPM meeting on Saturday.
The Haryana CM, after several Hindu outfits raised objection against Friday prayers by Muslims in open spaces in Gurgaon, had said on Friday that the practice of offering namaz in the open would not be tolerated and also announced that the district administration's decision to reserve 37 spots for holding prayers in open spaces had been withdrawn.
She also said that the CPM is supporting the agitation of the nearly 3,000 workers of Central government PSU Heavy Engineering Corporation who claim to have not been paid salaries for the last seven months and are on a tool-down strike in Ranchi.
Raising the pitch for the cause of displacement due to various infrastructure projects in Jharkhand, Brinda called upon the Hemant 
Soren-led Jharkhand government to constitute a commission to find out an amicable solution and reach an agreement with lakhs of displaced.
She also questioned the gap between the saying of Prime Minister Narendra Modi on climate change in an international forum and what is actually taking place in the country. "They claim to plant trees on 30 million acres to create a carbon sink through the forest but where are they going to get the land to plant the trees? They are simply taking away lands of tribals and planting monocultures instead of indigenous ones," said Karat.
CPM state general secretary Prakash Viplav said that the party would be holding a series of agitations between January 5 and 10 across Jharkhand on the bureaucracy scuttling efforts of the Hemant Soren government in making government benefits to reach to the last mile and also problems faced in getting certificates online and delay in holding panchayat polls.