Brainy fun at tech fest
250 engineering students brainstorm at NIT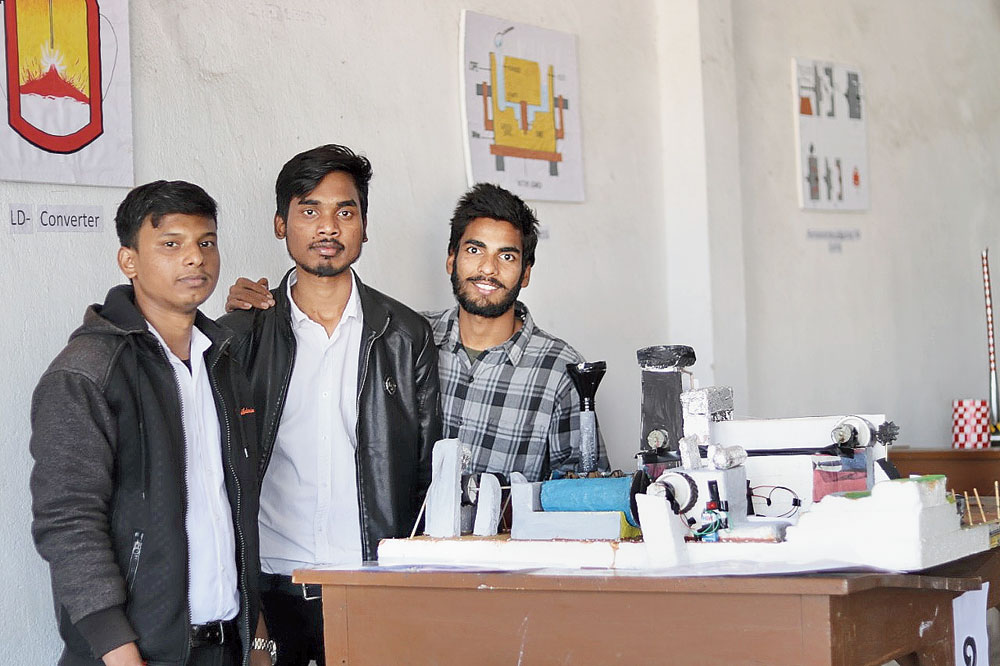 ---
---
Budding technocrats from four campuses are here at NIT-Jamshedpur, located at Adityapur, to enjoy exercising their grey cells.
The NIT's three-day fest Technica, which started on Friday and will conclude on Sunday, is all about brainstorming on the latest developments in metallurgy and manufacturing industries.
From attending technical sessions, guest lectures and paper presentations to displaying working models, quizzing, coding and giving mock interviews, the 250-plus students from Jadavpur University, Calcutta; Veer Surendra Sai University of Technology, Burla; the Bhagalpur College of Engineering; NIT-Rourkela; and the host NIT are getting a feel of work situations beyond the idyllic campus life.
Fourth-year metallurgy student of host NIT Shubham Upadhyay said Technica was a fest that kept students on toes and up-to-date with the latest trends in metallurgy and manufacturing industries. "NIT Jamshedpur has been organising this annual event for more than 20 years and the onus is to keep it relevant to fast-changing times."
Shubham added that events like Metarathon, a kind of mock interview for metallurgy students, were extremely helpful. "In Metarathon, students participate in written test, group discussion and personal interviews. It's about how placement interviews work," he said.
He added that evenings were all about cultural events. "After all that brainwork, we simply chill," he smiled.
Prize distribution, to be held on Sunday, will bring the event to a close.