Book hitch for Kolhan varsity
Teachers propose syllabus change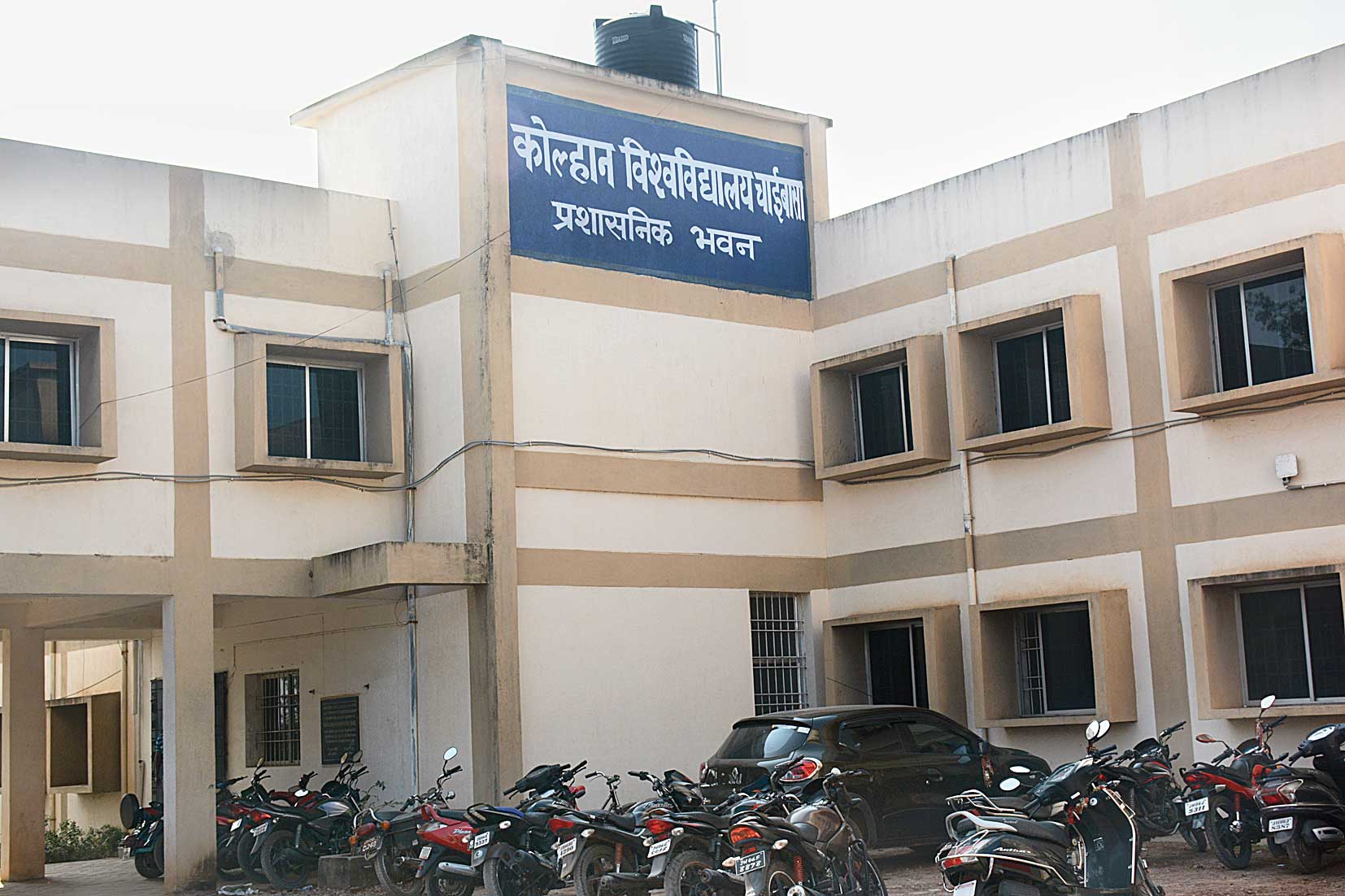 Kolhan University
Telegraph file picture
---
Jamshedpur
|
Published 28.04.19, 06:38 PM
|
---
Kolhan University's target to impart quality education is being impeded by the unavailability of books in the under-graduate level.
Last month, a team of English teachers from the syllabus committee of Kolhan University requested the varsity's academic council to change the syllabus so that students of the 2018-19 academic session didn't suffer like their seniors.
The proposal is expected to be cleared in the next academic council meeting in May.
The university had introduced the choice based credit system (CBCS) and the semester system in the under-graduate level in 2017. Syllabuses across all subjects were also changed.
The varsity had then decided to publish the books that were not readily available.
However, some faculty members said the university had failed to make textbooks available to students. Though the entire syllabus was changed, many books and course materials aren't available, making it tough for teachers to conduct classes.
The problem is particularly acute in subjects like English and Hindi.
"In the case of English, the problem lies with retail book stores in the city. They only keep traditional set of books and don't upgrade their stock. Instead of making the next batch of students suffer, we need to change the syllabus and include books that are easily available. The teachers have recommended some common books," said Yahiya Ibrahim, a faculty member of English department at Karim City College.
General elective/ optional papers such as English for media, English for business purpose and English for academics don't have any books. Teachers have been creating their own content for students.
Many teachers said the retail book stores were selling guide books and abridged versions of plays and novels instead of the prescribed textbooks for fear of incurring losses as they felt students would not be interested in buying all the books. This has also created an artificial scarcity. Cases in point are Girish Karnad's Tughlaq, Badal Sircar's Evam Indrajit and Terry O'Brien's Modern Writing Skills brought out by Rupa Publications.
The Hindi students are worst-hit.
Teachers alleged that some books prescribed in Hindi honours didn't have the name of the author and publishing house, while other didn't exist at all.
Books like Swarnamanjusha in the first semester, Hindi Kavyadhara in semester three, Hindi Kathadara in fourth semester and Hindi Gadyadhara in semester five don't exist.
"The university had decided to publish some of these books, bust hasn't done so till now. We have complained to the university and it has promised some action," said a Hindi faculty member of a constituent college in Jamshedpur said.