Bokaro entrepreneurs make the most out of lockdown
Tanvi Priya, Kundan Mishra, Abhishek Mishra, Madhulika Nayak's businesses boomed in difficult times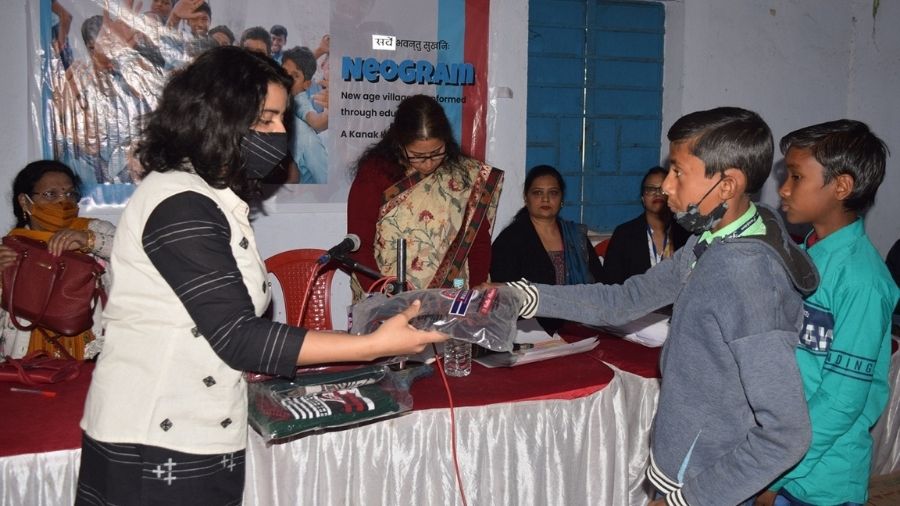 ---
Bokaro
|
Published 16.02.21, 04:03 PM
|
---
Amid the difficulties of the coronavirus-induced lockdown, young Bokaro entrepreneurs Tanvi Priya, Kundan Mishra, Abhishek Mishra, Madhulika Nayak and a few others have been smart enough to perceive the situation as an opportunity.
Kundan and Amit, who are two siblings, have launched their company, Custkart Merchandise Private Limited, which supplies quality printed T-Shirts, hoodies, sweatshirts, bags, caps and other items to corporate houses and colleges. Launched in June 2020, the company, based in the brothers' native village situated outside the town, has achieved a turnover of Rs 18 lakh.
"We are now getting orders online from other states outside apart from here. All the things start from printing, stitching, ironing, packaging, and dispatch is being done from our small factory outlet in our village Pupunki. We are receiving good responses from the market and our clients are increasing," Kundan, the younger one, said. It was his idea to launch the start-up, while Abhishek left his job to join him later. Kundan handles the technical part of the business, while the latter is invested in the management part.
On the other hand, 23-year-old Tanvi Priya has made her startup Kanak Krea OPC Private Limited popular through her dedication. Tanvi's company deals in teaching coding to children and youths. However, the business boomed when Tanvi could provide placements to more than a dozen of her trained aspirants.
A National Law University graduate working at a reputed firm, Tanvi says that one day she thought of achieving something bigger in life. "I moved back to Bokaro and  I shared ideas with my father, who motivated me. Thereafter, I opened Kanak, named after my mother. I had to work hard but now I am in a comfortable zone getting a good market response." Tanvi has also opened a wing of her company, which teaches coding to underprivileged people and provides them with jobs.
Madhulika Nayak is another entrepreneur who started her business of soaps, lotions and other skincare products in December 2019. But just when her company 'Arnaved' got introduced, the lockdown kicked in. However, that did not stop her from carrying on, and after things started to open up, she started making profits. 
Madhulika says she manages to earn Rs 40,000 a month now, and wants to provide employment to a good number of women.