Bogus BPL stench in paddy sale to Jharkhand government
The food minister announced that the govt would from this year set a ceiling of 200 quintals of paddy for sale at the procurement centres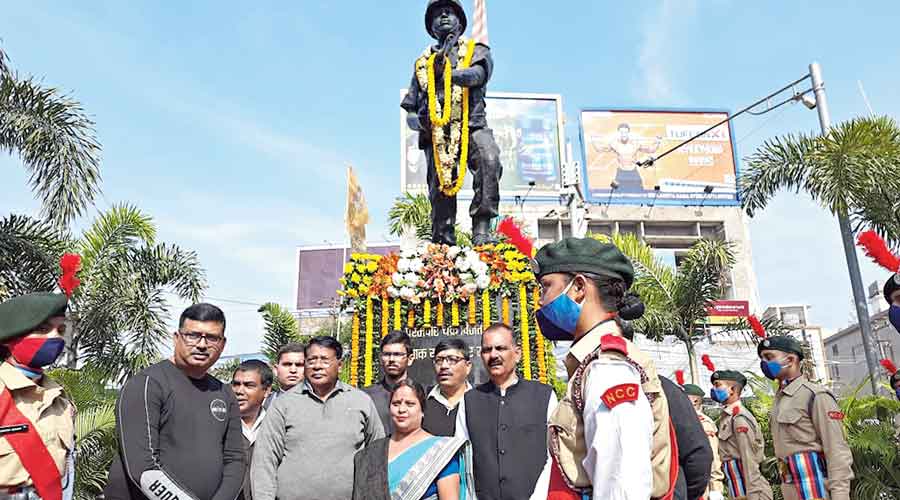 ---
Ranchi
|
Published 05.12.21, 12:12 AM
|
---
As many as 65,000 below-poverty-line people had sold paddy to the Jharkhand government last year, unusually large quantities in many cases, setting off suspicion that there could be fake BPL cardholders in the state or middlemen could be cornering the benefits of minimum support price by inveigling poor farmers.
The Jharkhand government of Hemant Soren, which took charge in 2020, had conducted a scrutiny of documents to find out that over 65,000 of the people who had sold paddy at government procurement centres last year were BPL cardholders. In many cases, each such farmer had sold quantities as high as 400 to 1,000 quintals of paddy.
BPL cardholders are extremely poor people and the paddy they cultivate somewhat sustains only themselves and their families, leaving no extra amount to sell to procurement centres, Jharkhand food minister Rameshwar Oraon said.
"You will be surprised to know that around 65,000 red card (BPL) holders sold paddy to the state government at procurement centres last year," Oraon, who also holds the finance portfolio, told journalists during an informal chat on Friday.
Red cards are issued to people living below the poverty line, entitling them to ration at subsidised rates or even free of cost when the authorities so decide sometimes.
Red cards are issued to only those people in Jharkhand who do not possess a three-room pucca house or 5 to 10 acres of agriculture land or tractors or gadgets such as fridge or washing machine.
"That means either the cards were fake or the persons who sold paddy by showing them were not genuine BPL beneficiaries. Many of them sold consignments as big as 400 to 1,000 quintals, pretending to be farmers," the minister said, adding that the government would initiate an inquiry and take suitable action.
He announced that the Jharkhand government would from this year set a ceiling of 200 quintals of paddy for sale at the procurement centres.
The MSP offered by the government might have tempted them to come to the centres. Government sources said middlemen could have bought paddy at low rates from farmers, pooled the produce and sold in bulk at the procurement centres, pocketing the MSP themselves.
BPL families do not go to paddy procurement centres to sell their meagre produce; they consume it themselves, minister Oraon said. He added that even not many among those with small holdings could afford to sell 1,000 quintals of paddy.
"The intention of the government is to help small and medium farmers, and not businessmen, by giving them the benefit of MSP for their produce," Oraon said.
He cited this as the reason why the government had decided against buying not more than 200 quintals of paddy from each farmer when procurement begins on December 15. 
Half the price of the paddy sold by the farmers will be paid immediately while the rest will be given within the next three months, the minister said, adding the government was planning to organise funds for the purpose by taking loans from banks.
"It's true many who are not entitled were issued ration cards by food departmental staff for reasons not known to us and they are still in possession of these documents," said Ashrafi Nand Prasad, state convener of the Right to Food Campaign.
He said the government, which had asked bogus card-holders to surrender the documents, should now launch a crackdown without delay.
Prasad said Jharkhand farmers mostly owned small land holdings and could not afford to sell 1,000 quintals of paddy.