BJP MPs bat for students, seek train stop at Aligarh
V.D. Ram and Sunil Kumar Singh say hundreds of youths face trouble reaching university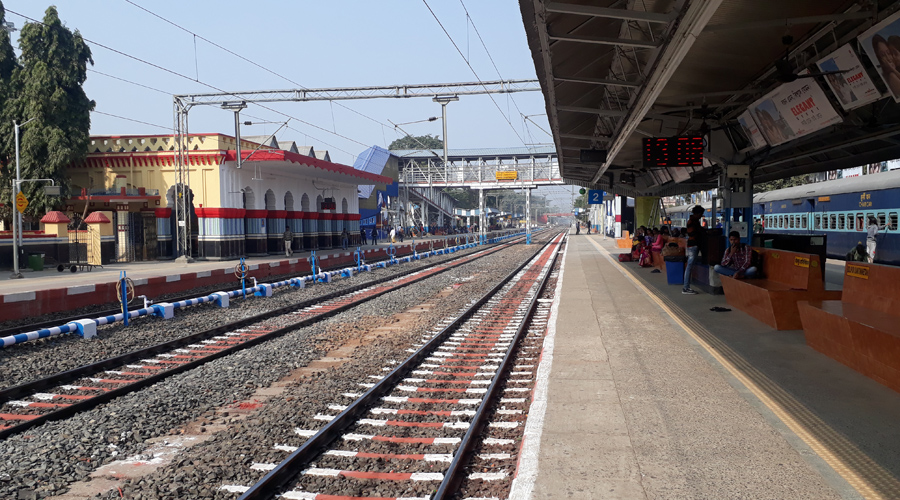 ---
Daltonganj
|
Published 05.02.21, 05:12 PM
|
---
Jharkhand BJP MPs V.D. Ram and Sunil Kumar Singh have urged the railways to ensure that at least two trains of the state stop at Aligarh station to benefit students studying at Aligarh Muslim University.
Ram, a Palamau MP, and Singh, a Chatra MP, say that hundreds of students from their constituencies study at AMU and face troubles reaching Aligarh.
A letter has been sent in this regard to Union Railway Minister Piyush Goyal, Ram told The Telegraph Online.
Three trains -- Ranchi-Delhi Rajdhani, Ranchi-Delhi Garib Rath and Sambalpur-Jammu Tawai express -- pass through Palamau but the first two do not make a stoppage at Aligarh. The third one, on the other hand, is never on time, making the journey even more difficult for students who have to wait till midnight for the train to reach its destination.
Ram said that he has raised the issue several times but in vain.
Chatra BJP MP Sunil Kumar Singh confirmed that he too has demanded that the Garib Rath Express should make a stop at Aligarh, citing the students' problems.
Aligarh BJP MP Satish Kumar Gautam will also support the issue, Singh said.
A resident of Daltonganj, whose son studies at AMU, said he has to make a 140-kilometer road journey from Delhi to Aligharh, which is exhausting as well as expensive.