Bikers gun down man
Officer-in-charge of Vishnugarh police station assured the agitators of speedy action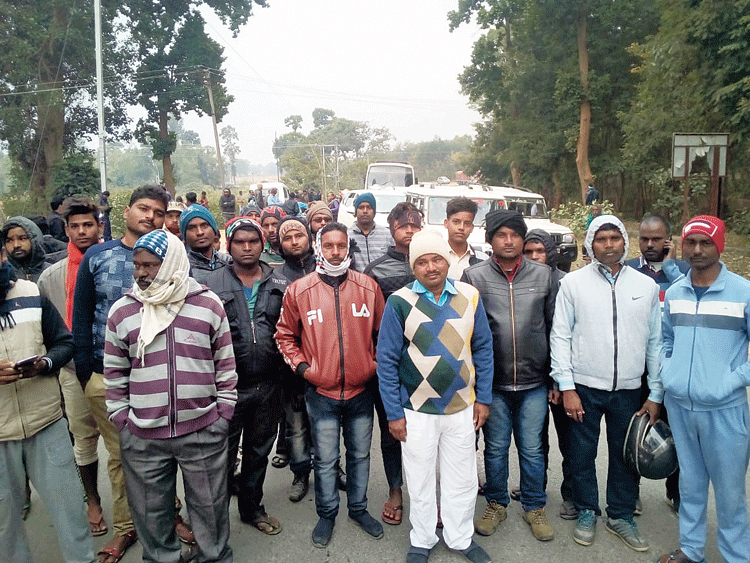 ---
---
Two unidentified men on a motorcycle opened fire on one Churaman Mahto, 30, on Tuesday night killing him on the spot.
The incident occurred in Banaso of Vishnugarh, 35km from Hazaribagh district headquarters. On Wednesday, villagers led by JMM leader Ramprakash Bhai Patel, blocked the road for five hours demanding the arrest of the killers and compensation for the nearest one of the victim.
Sources said Churaman was sitting near Banaso Chowk in front of a bonfire to beat the chill. At 9.30pm, two men came on a motorcycle and shot two bullets at Churaman. Badly injured Churaman was rushed to a nearby health centre but was declared brought dead by the doctors.
The news spread like a wildfire and villagers started gathering at his house. Most said Churaman had a clean image and was not involved in any kind of wrong activities. Sources said he owned ancestral lands in prime positions. They said many people were eying his property, which could be one of the reasons behind the killing. At 6am on Wednesday, villagers led by Patel blocked the Hazaribagh-Giridih Road at Banaso Chowk for five hours. They demanded immediate arrest of the culprits.
Officer-in-charge of Vishnugarh police station Pramod Kumar assured the agitators of speedy action. He promised of taking steps for compensation to the family after which the traffic blockade was called off. He said police are working on various angles to crack the case. After the post-mortem, the body was handed over to his relatives.