Big day for parents of little ones
Lottery process completed for all schools and they shall announce the results on Saturday: RTE cell in-charge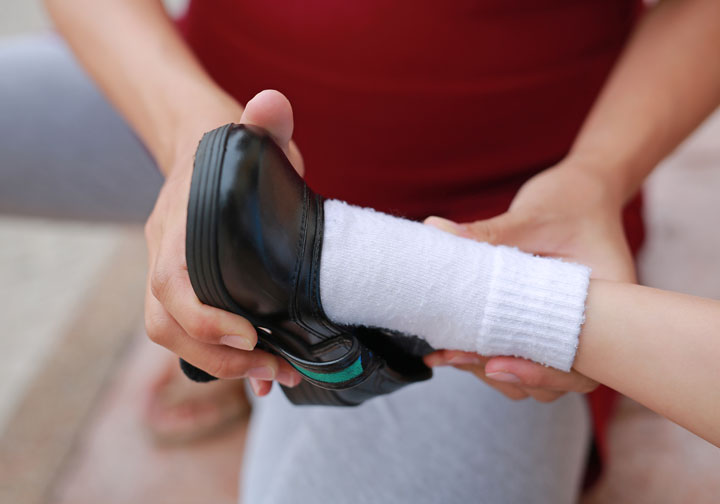 58 schools in Jamshedpur will publish for 5,700 entry-level seats on Saturday
Representational image from Shutterstock
---
Jamshedpur
|
Published 16.01.20, 06:39 PM
|
---
Rakesh Kumar, a Tata Steel employee waited to hear his son's name at the manual school lottery process at Motilal Nehru Public School. Finally he did when the process was nearing the end and heaved a sigh of relief.

"Kam se kam ek me to ho gaya (at least he made it to one school)," said Rakesh, who has bought forms from three other private schools to try his luck in school admission, a process when every single parent spend nightmare unless the results are out. As most of the private English medium schools organised the lottery system this week as the results will be announced on January 18, which is the third Saturday of the month, parents are ensuring their wards entry to their preferred schools.
However in school lotteries which is either done with the help of a computer software or manual, there are invited parents who are leaving disheartened. Advocate Firoz Hussain has taken forms from Motilal Nehru Public School and Rajendra Vidyalaya. His son could not make it to MNPS today and now his hopes are pinned on Rajendra Vidyalaya.
"These are the only two schools I had taken forms from. If my son doesn't get anywhere, I don't know what to do," said Hussain. Children and their parents tried their luck for around 5700 seats across 58 schools in the city. The Right to Free and Compulsory Education Act 2009 was implemented from 2012-2013 session in Jamshedpur from when schools started selecting students with lotteries instead of an interview and observation in the erstwhile process. Also 25 per cent of the total available seats are meant for the underprivileged and backward category under the Act. As the number of applicants rise, schools conduct lottery to fill their seats at the entry level.
The RTE Cell under the East Singhbhum district education department have also extended their support to verify the documents of parents and their wards who apply to English medium schools under the reserved category. However, in spite of the fact, a large number of parents are disheartened every year as their wards fail to make it to their schools of choice. As of now parents shall wait for the selection lists to be made public by the schools on Jan 18.
"The results or nursery and LKg admissions are always done on the third Saturday of January. This is to help parents who run helter-skelter to all schools. All schools have completed their process of lottery and shall announce their selection results on Saturday," said Vishal Kumar of the RTE cell.