Behind the transformation of Hemant Soren
The team's efforts at establishing Hemant as a pan-Jharkhand face was successful greatly during the leader's Sangarsh Yatra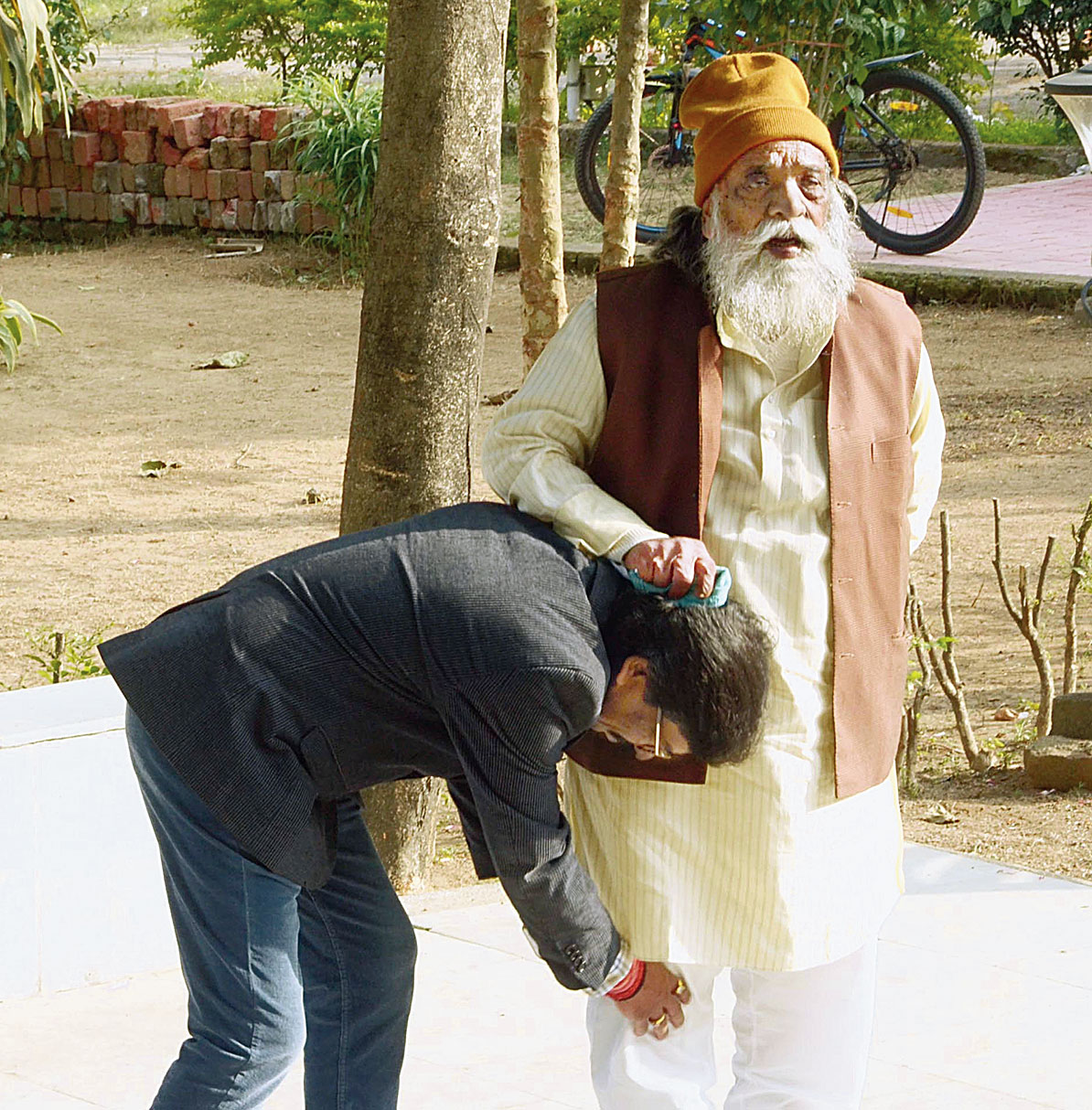 ---
---
Much of the credit for the JMM's rise under Hemant Soren is being attributed to a bunch of specialists who operated as backroom boys and silently gave an image makeover to the JMM working president since 2018.
"We were a team of 12 people who got together with Hemant Soren in March 2018 projecting him as an underdog public figure who could bring about the issues of marginal and backward sections and social justice and welfare issues in the mainstream narrative," said a Delhi-based team member who requested anonymity.
"The team comprised public policy, communication and consulting specialists who had education from premier institutions like Oxford, Sussex, Essex (universities) and Tata Institute of Social Sciences (TISS) and did in-depth mapping of issues, field analysis, 360° communication and strengthening organisation capacity."
The team adopted a multi-pronged approach, he said.
"It included understanding and addressing local issues, making Hemant Soren a pan-Jharkhand face and not only for tribals, making it a battle between the humility and friendliness and pro-people attitude of Hemant against the arrogance, snobbish and anti-people attitude of Raghubar Das," added the team member.
The team members' efforts at establishing Hemant as a pan-Jharkhand face was successful to a great extent during the leader's Sangarsh Yatra.
"The Sangharsh Yatra was a crucial point for us," said JMM organizational secretary and spokesperson Supriyo Bhattacharya.
"It was held in five stages across the entire state over six months from September 2018 to March 2019 and established Hemant Soren in every nook and corner of the state.'
Bhattacharya also credited the backroom boys for making the party's presence felt on social media and helping grab the attention of the young generation.
"If Sangharsh Yatra was about pointing out problems, there were honest efforts — through rallies, public meetings which were beamed live on FB and Twitter — to make it a sincere narrative. There were meetings with all interest groups affected by state policies every evening. Meetings with youths were organised through Yuva Samvad and Ratri Chaupal were held to connect and share citizens' issues," added Bhattacharya.
After the Lok Sabha drubbing in which the Congress-JMM-RJD-JVM alliance could only manage to win two of the 14 seats, the backroom strategies changed to bring in a solution-centric approach in Hemant's speeches.
"In every communication post-Lok Sabha, we mentioned every problem with a vision-driven solution," said the communication specialist member of the backroom team. "For example, if we mentioned PM Awas Yojana was inefficient for people then Hemant promised a Rs 3 lakh house with integrated toilet and kitchen. We prepared a 10-point agenda which was disseminated through the two-month-long Badlav Yatra from August end to October 2019 ending with a huge Badlav Rally in Ranchi. The entire communication approach was meant to show his humane side like humility, simplicity, ability to mix with everyone, share everyone's problems, and locally grounded policy-relevant vision."
The JMM's own social media volunteer team was trained in 2018 and placed in districts to bring out locally grounded narratives to counter the BJP's institutional machinery.
"Hemant da did nearly 165 rallies across 28 days, covered each constituency at least two times and numerous back-channel meetings were organised by our team with all civil society organisations, activists, government workers' unions, trade unions and associations. Their demands were mapped, discussed and placed in the manifesto. In the entire election campaign, the JMM leaders' speeches were focused on Jharkhand's local issues whereas the BJP leaders focused only on nationalism, Article 370, Ayodhya temple, NRC, CAA. The fact that BJP made Raghubar Das the face helped us turn in into a presidential campaign between Hemant and Raghubar," the team member added.
The team made in-depth policy research on all contentious national and state level issues and presented to Hemant detailed points to drive home the message through press conferences and rallies, the team member said.