Bat in hand, stars in eyes
Former Ranji player trains poor youths for free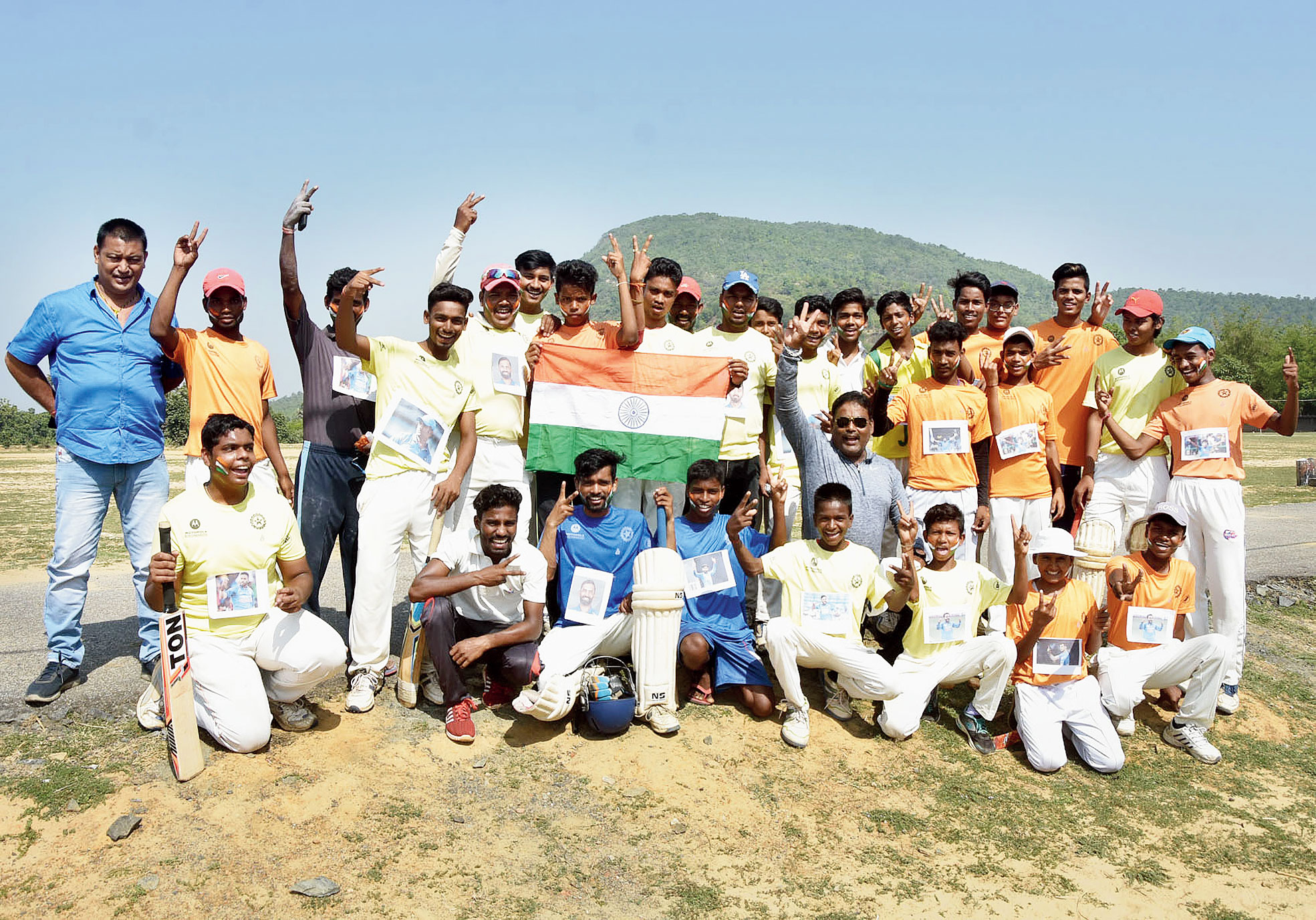 ---
Dhanbad
|
Published 30.05.19, 07:30 PM
|
---
As the biggest cricketing spectacle, the ICC Cricket World Cup 2019, began on Thursday at the fabled Oval, a tribal daily wage labourer in remote Tundi was looking to perfect his fast bowling by watching the matches.
Sipon Tudu, 24, could have never imagined he would play cricket at district level inter club matches. But he does, thanks to the efforts of former Ranji-level cricketer from Dhanbad, Umesh Srivastava. Srivastava (49) coaches more than 50 children and youths of Kenduatand locality of Naxalite-hit Tundi block, some 30km from Dhanbad.
Srivastava, who runs the well-known Dhanbad Sports Academy at Golf Ground in the coal town, said he has been training boys since 2010, most of them from urban homes, but a few passionate underprivileged cricketers like Sipon too. "These boys like Sipon were extremely enthusiastic. One day, I asked how they come from Tundi to Dhanbad. They said they board sand-laden trucks for a free commute as they have no money for buses. I was humbled by their passion for cricket," the coach said. "That's when I decided to start a free training facility near their homes."
Srivastava said he decided to train these boys at the grounds near a Kenduatand school from 2013.
"Initially, we started with only six trainees. Now there are over 50. They come five days a week (Wednesday, Thursday, Friday, Saturday and Sunday) from 8am to 10am. We give them cricket gear, such as bats, balls, pads, wickets, gloves, free of cost," Srivastava said.
Cricket has changed their lives, Sipon and his friends feel. Gautam Rawani, 22, from Barbata village near Kenduatand, said he represented his club Dhanbad Sports Academy in district-level super league matches as a wicketkeeper-cum-batsman. "Like Dhoni," he grinned. "People respect me. All thanks to Umesh Sir. My father, Kashi Nath Rawani, a part-time labourer at a construction site, could not have afforded a luxury like cricket coaching."
Anil Hembrom, 34, a resident of Kenduatand who works with a BCCL colliery in East Jharia, said the culture of cricket coaching proved a godsend in many other ways.
"Earlier, many youths here just loitered aimlessly, got into bad company, got drunk or hooked to intoxicants. Now, they are interested in cricket, they root for local heroes. And now with the World Cup, the excitement is just shooting up."