Bars to defy unlock guidelines, stay closed from Sunday
Association demands relaxation in licence fee as establishments were shut for seven months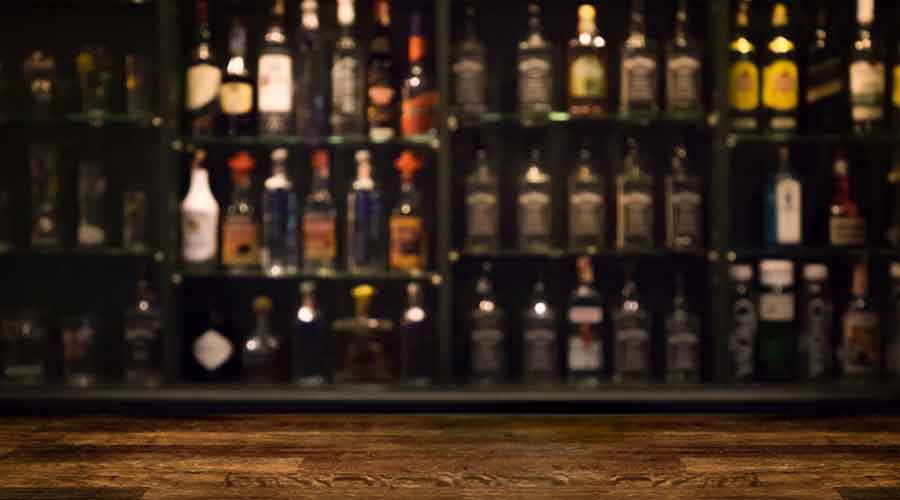 ---
|
Ranchi
|
Published 31.10.20, 07:31 PM
---
Bars will not reopen from Sunday in accordance with the state government's unlock guidelines as their demands for a relaxation in licence fees had not been met, Jharkhand Bar and Restaurant Association announced on Saturday.
Addressing the press at a city hotel on Kanke Road, office-bearers of the association said that compared to other trades and business establishments, the state government took a call on reopening bars very late. They also accused the state excise department of putting undue pressure on them to pay license fees before allowing resumption of business.
Association president Ranjan Kumar said, "Annually, Rs 9 lakh is taken as license fee from each bar. But we remained shut from March-end till October. Therefore, we are demanding a reduction in license fee on the basis of the months that we will operate in this fiscal. We will stand by our demands."
Anit Singh, general secretary of the bar association, added it wasn't feasible for them to pay such a hefty amount amid the pandemic when their businesses had generated next to nothing in the last seven months.
"We are ready to pay fees but only for the remaining months of the year. It is because in April, we will have to again pay Rs 9 lakh to take a license for the next year. No bar owner is currently in a position to bear such extreme financial load," said Singh, adding that even though their bars remained closed they had to meet recurring monthly expenses running into lakhs to pay staff, for maintaining the establishment, fixed water and electricity charges, among others.
There are around 50 licensed bars in Ranchi. In all, there are over 150 bars across the state, said Kumar. "All bars have jointly taken a call to remain shut till their demands are met. This is the time when the government should stand by traders and businessmen to support them and not unnecessarily impose fiscal stress," said Kumar, adding that they had also submitted a memorandum to the excise department on Saturday afternoon.
State excise secretary Vinay Kumar Choubey did not receive calls when The Telegraph Online tried to reach him for a comment.