Banna Gupta helps teen cancer patient from Koderma
The health minister came to know about Rohit's situation through Facebook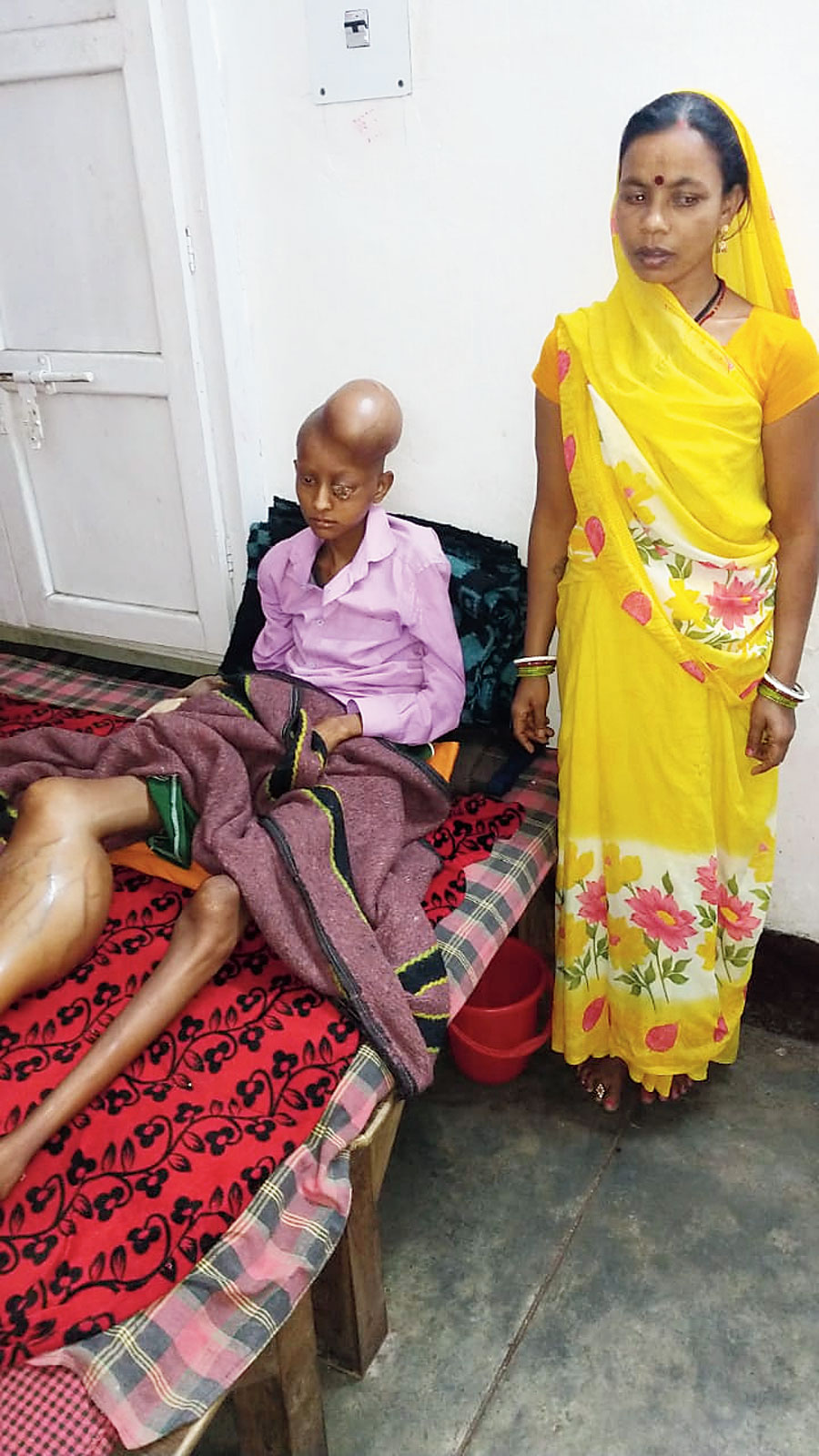 ---
---
State health minister Banna Gupta has come to the rescue of a 15-year-old cancer patient from Koderma whose family has not been able to admit him to Meherbai Tata Memorial Hospital (MTMH) in Bistupur and conduct his medical tests for want of funds.
Rohit Das is suffering from Ewing's sarcoma — a rare cancerous tumour that develops in the bone or soft tissues — and has been staying at Tata Workers' Union rest house near MTMH with his family.
The health minister came to know about Rohit's plight through Facebook.
"I was alerted by a well-wisher in Jamshedpur about a Facebook post on a minor boy suffering from cancer and unable to meet the treatment cost due to financial constraints. I immediately asked the East Singhbhum civil surgeon (Dr Maheshwar Prasad) to ensure that the boy's treatment is started at the earliest. I will be seeking a report from the civil surgeon soon," Gupta told The Telegraph over phone from Ranchi.
The Facebook post was originally put up by human rights crusader and social worker Manoj Mishra, who got to know about Rohit's ailment while serving him free dinner at the rest house under his Roti Bank project.
"We along with another outfit, Pranic Healing Foundation, have been serving free dinner to the relatives of poor cancer patients staying at the rest house since February 19. On Wednesday evening, I spoke to the boy's father and came to know about his condition. I decided to share it on Facebook with the hope of raising some money for the boy's treatment. I am grateful that the health minister took note of it," Mishra said.
Rohit's father Ramchandra Das, 48, who used to work as a labourer with a mason in Koderma's Markachho block, said he was helpless.
"My son was diagnosed with cancer in October-November last year. The cancer has now spread to Rohit's eyes and head and I can't do anything except watching my only son writhe in pain. My meagre savings were spent in the wedding of my daughter in June last year. The villagers contributed some money for his medical expenses, but all of that has been exhausted as well," Ramchandra said.
He said he had a golden card made under the Ayushman Bharat scheme, but it did not help much.
"We came to MTMH with the golden card, but were told that Ayushman Bharat scheme didn't cover the cost of hospital admission or medical tests. We were told that gold card holders could only get the benefits of free chemotherapy, radiation and hospital bed. The admission charge is Rs 5,500 while an MRI scan alone costs over Rs 7,500. I do not even have the money to arrange for blood transfusion," Ramchandra added.
Civil surgeon Prasad said MTMH had been directed to prepare an estimate of the treatment cost.
"I have directed the MTMH officials to prepare the estimate by Thursday evening and would get it cleared under the Mukhyamantri Gambhir Bimari Yojana from the Koderma civil surgeon. I have also asked Jamshedpur Blood Bank to arrange for free blood transfusion. We will be monitoring the progress on a day-to-day basis. The boy's treatment will be completely free," Prasad said.