Bad day for train travel
The cancelled trains were both the Up and Dn Tata-Chakradharpur Passenger, Tata-Chakulia Passenger and Tata-Barkakana Passenger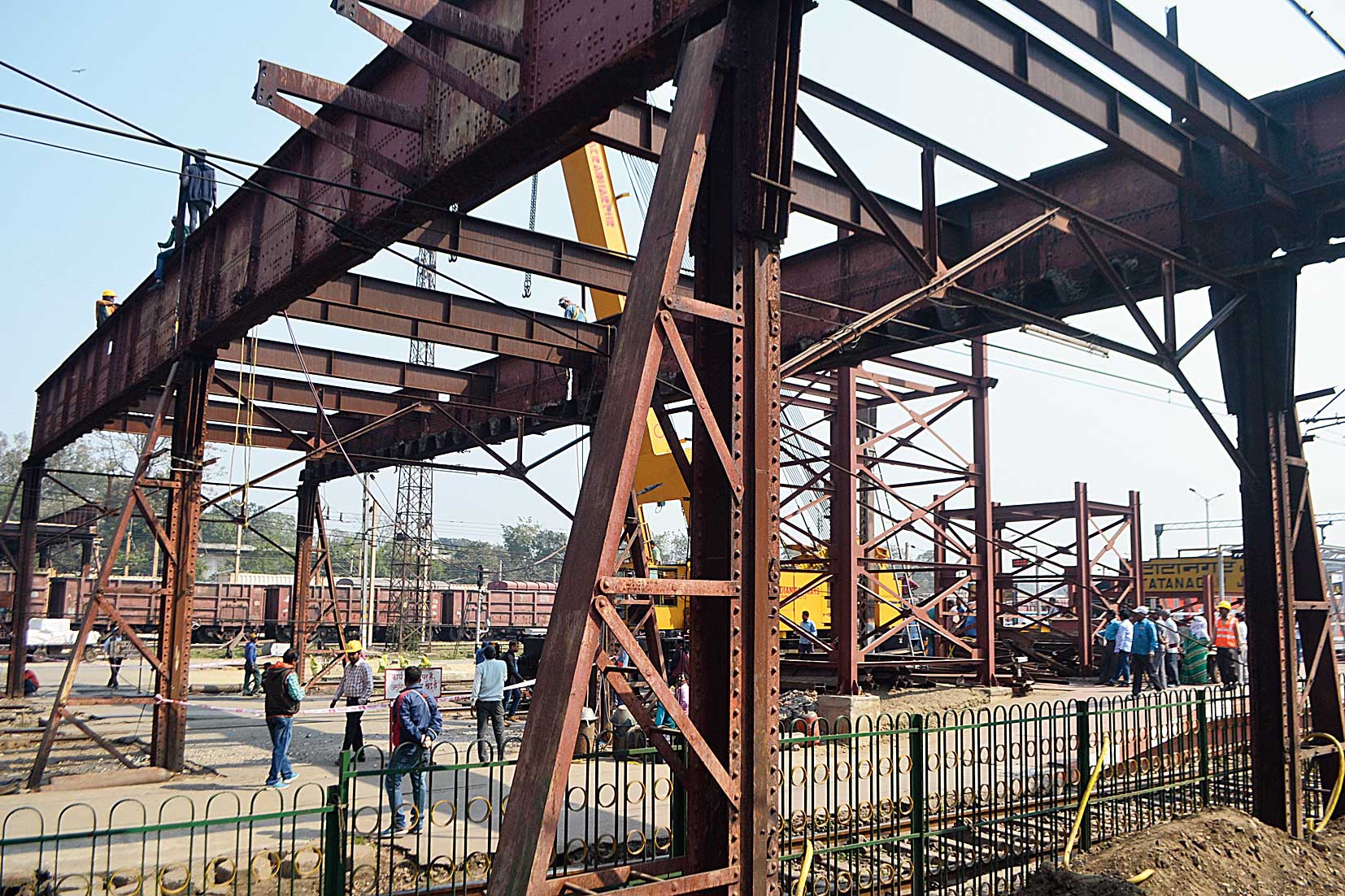 ---
Jamshedpur
|
Published 03.02.19, 06:51 PM
|
---
At least 5,000 passengers on Sunday were inconvenienced as the railways cancelled three trains and short-terminated four more owing to a traffic-cum-power block for track renovation and dismantling of the abandoned overbridge at Tatanagar.
The cancelled trains were both the Up and Dn Tata-Chakradharpur Passenger, Tata-Chakulia Passenger and Tata-Barkakana Passenger.
The Bilaspur-Tata and the Hatia-Tata Passenger were short-terminated at Gamharia. The Barbil-Tata Passenger was short-terminated at Chaibasa while the Dhanbad-Tata Subernarekha Express ran up to Kandra. The power block began at 6.30am and continued till 3pm.
Due to the short-terminations, hundreds of Tatanagar-bound passengers on Bilaspur-Tata and Hatia-Tata trains had to get down at Gamharia and reach the steel city by road via Adityapur, covering a distance of around 15km.
Tatanagar station director H.K. Balmuchu said, "Two more rail blocks will be carried out on Thursday, which will again affect the movement of a number of trains. The dismantling of the old over-bridge had also slowed down a number of trains in all three lines that pass through Tatanagar."
According to the station director, the Chakradharpur railway division had issued a circular for three consecutive rail blocks on Sunday and Thursday.
"Tata-Jammu Tawi Express and Tata-Alleppey Express will leave on a rescheduled time from Tatanagar on Thursday because of the block," he added.
The derailment on early Sunday of Seemanchal Express in Vaishali district, Bihar, under East Central Railway, too, hit services in Chakradharpur division of South Eastern Railway (SER).
At least six passengers had died and 29 others were injured when a rail fracture caused 11 coaches of the Delhi-bound express to jump tracks in Vaishali.
Officials at Garden Reach, headquarters of SER, said the Tatanagar-Itwari Passenger was short-terminated at Jharsuduga while the Titlagarh-Bilaspur Passenger had to be cancelled.
The Rajendranagar-Durg South Bihar Express and Patna-Bilaspur Express were also running late as both were regulated at Chakradharpur railway division because of the mishap.