Babulal Marandi grills state government over coal, sand, stone smuggling
JMM leaders are occupied in political mud-slinging: Former CM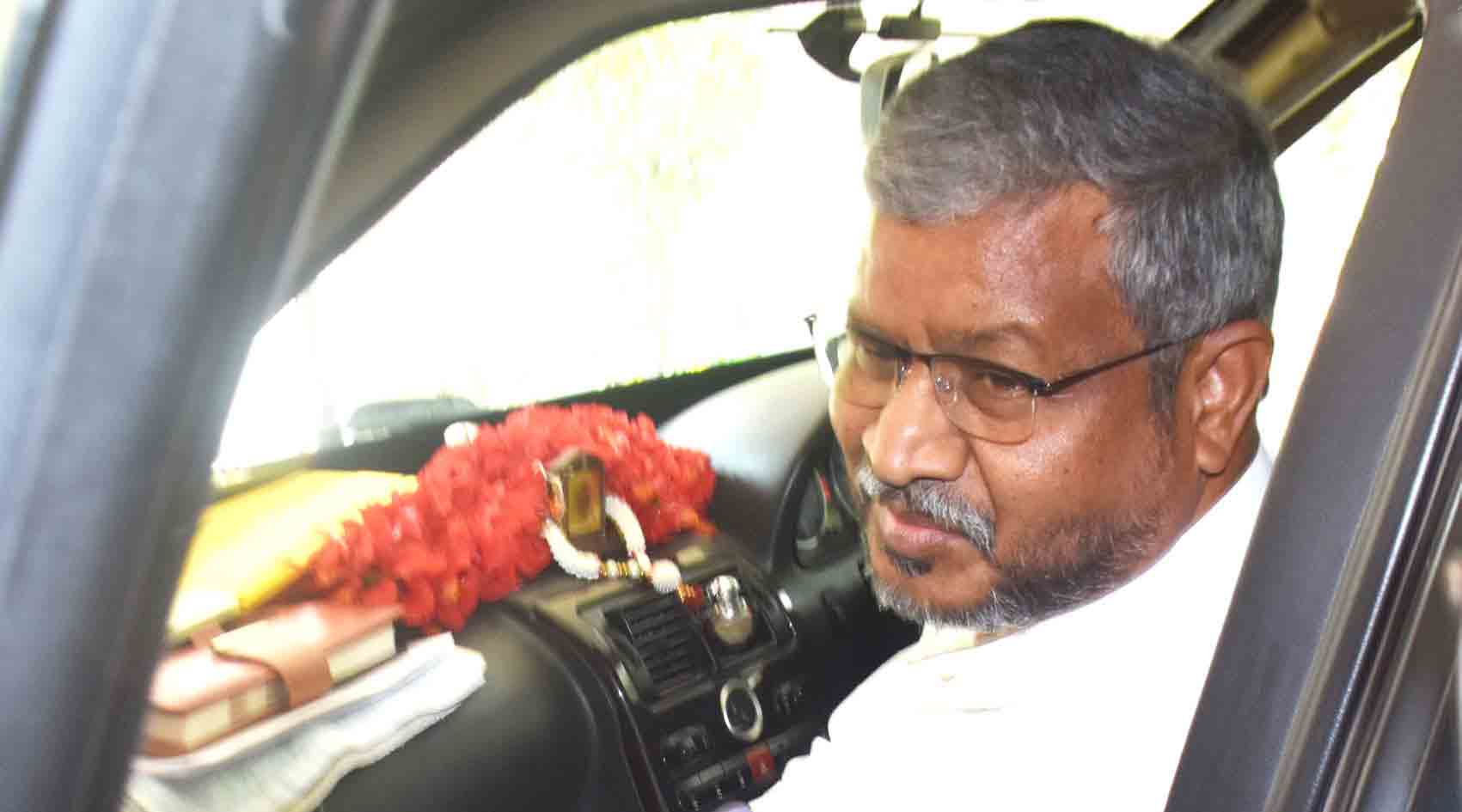 Babulal Marandi in Dhanbad on Saturday
Gautam Dey
---
Dhanbad
|
Published 09.04.22, 07:06 PM
|
---
Former chief Minister Babulal Marandi on Friday grilled the state government over the coal and stone chips smuggling issue and charged that the state government is surrounded by those involved in illegal trade of different minerals.
Marandi who was in Dhanbad during the course of his return to Ranchi from Asansol  for campaigning for the upcoming bye election said, "Though I am not an astrologer to predict that the Hemant Soren government will fall or complete its full term, what is evident is that all is not well."
"On one hand, in the Congress leaders are raising their voice against their own ministers while on the other hand, JMM leaders are fighting against each other," he said. 
When asked about the contact of disgruntled leaders of JMM including Lobin Hembrom and Sita Soren with top leadership of BJP he said "though every leaders keeps visiting Delhi  including Lobin Hemrbrom and Sita Soren but I am not aware whether they meet with the BJP top leaders or not. 
Notably, Lobin Hembrom recently raised voice against the  Hemant Soren led government accusing it of backtracking from its promise of making  1932 khatiyan based employment policy.
He however also accused the state government of messing up with the domicile policy in the state and claimed that while the policy of the previous government led by Raghubar Das over the issue was quite clear the present government had completely messed up with the issue.
Over the stand taken by former JMM MLA, Amit Kumar of Sili and former Congress Minister Geetashree Oraon constituting Khatiani Jharkhandi Party in state wit he avowed aim of fighting for the cause of local people, he said "In democracy every leader or individual has the right to constitute political party and even journalists can form their party.
Over the prospect of party in the upcoming bye-elections of Asansol, he said "the situation has changed quite a lot in Bengal; from the last assembly election and BJP Candidate Agnimitra Paul is being welcomed by people wherever she is visiting for campaigning as people know that Shatrughan Sinha, who has been brought here from Mumbai by TMC  is not going to  stay in Asansol after the election and return back to Mumbai.