Marandi alleges favouritism in allotment of MLA quarters
Senior BJP leader writes to chief minister Hemant Soren, who handles housing department too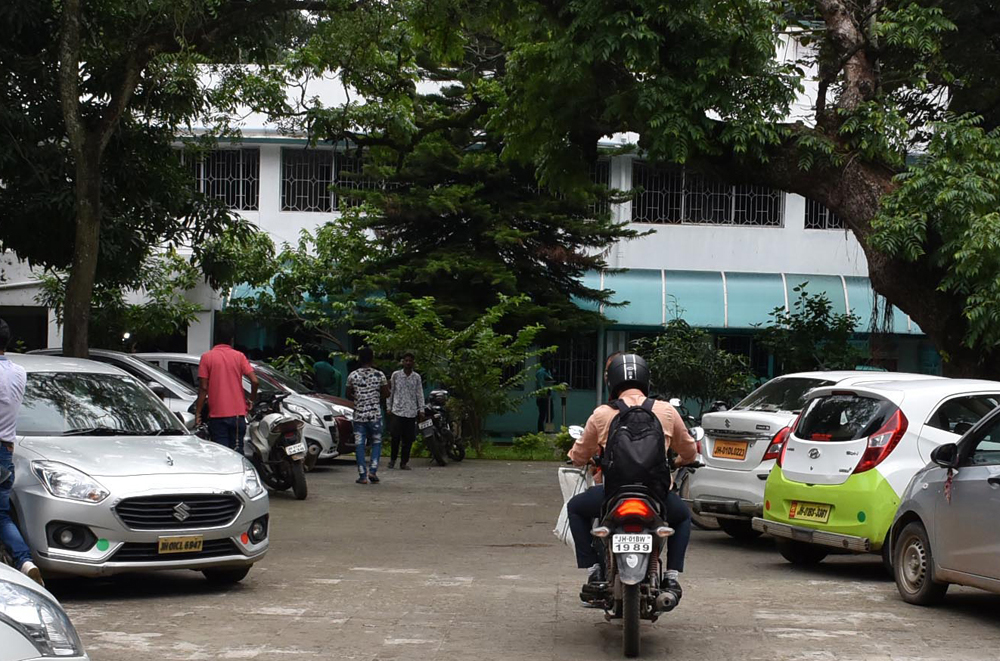 MLA C.P Singh's house in Ranchi
Telegraph photo
---
Ranch
|
Published 12.06.20, 04:08 PM
|
---
Leader of BJP legislature party Babulal Marandi wrote to chief minister Hemant Soren on Friday seeking his intervention in the irregularities and favouritism in allotment of houses to MLAs.
Marandi, Jharkhand's first chief minister, said that it was increasingly evident that officials in the state housing department were allotting houses without a set policy, displaying clear bias.
"It has been found that newbie MLAs are given ministerial level quarters whereas senior MLAs or those who have been winning from his/her constituency for many terms are being provided poor quality houses," Marandi claimed.
Without mentioning any MLA, the senior BJP leader said there were instances when serving MLAs, who had retained their seats, were being asked to vacate their existing official quarters. "… to make way for others. Ideally, they should be allowed to stay in the same place without forcing them to leave," he said.
In his letter to Hemant, who looks after the state housing department, Marandi asked whether the state government was following a set housing policy for lawmakers. He cautioned Hemant against setting a bad precedent, pointing out that earlier governments had not resorted to such measures.
"When we question officials of your department, they clearly stated that they have nothing to do and are only following your (Hemant) orders. GOI has clear-cut guidelines and rules for allotting quarters to MLAs and MPs, but it seems that it isn't being followed here. This will set a bad precedent for other governments in future," Marandi said in his letter.
Notably, at least two BJP MLAs are known to have accused the Hemant Soren government of bias. Chandankyari MLA Amar Bauri and Ranchi MLA C.P. Singh had earlier this year cried hoarse about the government's attempts to forcefully evict them from their existing quarters. Bauri even alleged that a few officials had barged into his Dipatoli quarters when he was away to remove his belongings.
Marandi said, "There are many MLAs who have retained their seats and hence, I request and suggest you do not disturb them from their existing houses."