Ayushman fails to save boy
What use is card, asks father; CM orders probe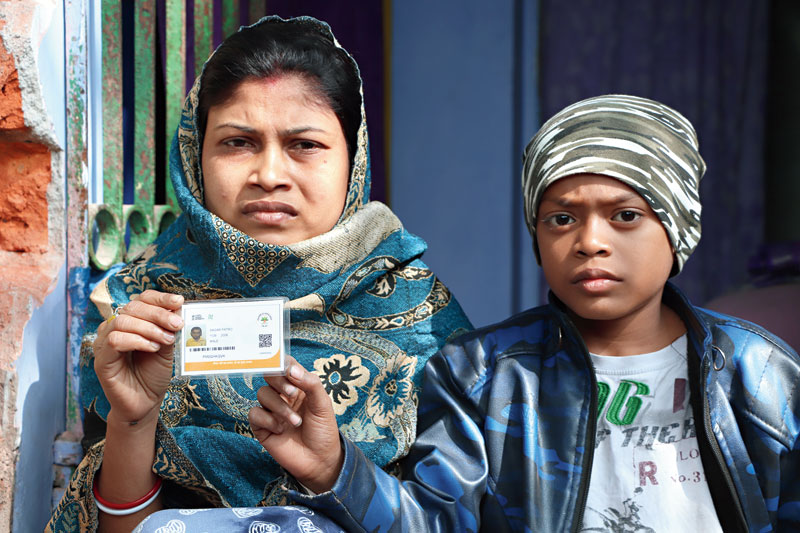 ---
---
Monday's death of a 12-year-old boy from a poor home, whose family has alleged he did not get treatment for a rare congenital heart defect despite having a card of the Centre's flagship health scheme Ayushman Bharat, has prompted chief minister Hemant Soren to prod the East Singhbhum deputy commissioner into probing what went wrong.
Hemant, who came to know about the boy's death through a report in a vernacular daily on Tuesday, condoled the tragedy through a tweet and added that providing robust health services was the government's utmost priority. He then tagged DC Ravi Shankar Shukla to "take necessary action" and "provide support to the family".
DC Shukla directed civil surgeon Dr Maheshwar Prasad to submit a report within 24 hours. "It means the report has to be in by Wednesday morning," Shukla said.
The boy who died, Sagar Patro, had a complex cyanotic congenital heart disease with infective endocarditis. In layperson terms, it means that the heart defect at birth ensures less oxygen in blood and bacterial or fungal infection in the heart valves.
Sagar, the son of Rajesh Patro, 31, who works a driver in Golpahari, had an Ayushman Bharat card, which promises free treatment for listed diseases at empanelled hospitals where Sagar went to. But Rajesh alleged that despite the card, his son's treatment was hard to come by. "He died without proper treatment. What is the use of an Ayushman Bharat card?" asked the father. However, costly treatment of this rare heart disease is not available under Ayushman Bharat, doctors told The Telegraph.
Rajesh said they had taken Sagar for treatment earlier last year to Shri Sathya Sai Sanjeevani Hospital in Raipur, Chhattisgarh, where they were told that the boy's infection had to heal before surgery. The family approached Brahmananda Narayana Multispeciality Hospital near Jamshedpur.
"Doctors there refused treatment and advised us to go to a more advanced centre," Rajesh said. "By then, we had an Ayushman Bharat card for Sagar. We initially tried to meet the civil surgeon, but failed. We then met the East Singhbhum DC who directed the civil surgeon to look into our case and Sagar was admitted to Meditrina Hospital, Adityapur, in December. But there, doctors said surgery for this disease was not listed under Ayushman Bharat. After several days of treatment, my son was discharged on January 9, though he got injections from the Sadar Hospital for four days."
On Sunday night, Sagar's condition worsened. He was rushed to the Sadar Hospital early on Monday, his father said, where doctors told them to go to MGM hospital.
"My son died on the way. I also had to pay for treatment at Meditrina Hospital despite the Ayushman card. I am in debt," said Patro.
Dr Partho Chowdhury, cardiologist at Meditrina, told The Telegraph that they admitted the boy on the civil surgeon's directive.
"We treated him for infection with a full antibiotic dose and released him only after the blood culture report came negative. Surgery for complex cyanotic congenital heart disease with infective endocarditis is not done anywhere in Jharkhand. It is not listed under Ayushman Bharat and the cost of surgery can run up to several lakhs. The boy's family had told us that they would take him for surgery to Raipur," said Dr Chowdhury.
Civil surgeon Dr Prasad said the parents got the child discharged from Meditrina on January 9 but "did not bother to tell me".
"I would have arranged reimbursement of the cost at Meditrina and arranged their transport to the Raipur hospital. But all of a sudden, I came to know the boy is dead. At no point was treatment denied to the patient. This complex surgery simply does not happen in Jamshedpur or nearby areas," the civil surgeon said.