Automatic traffic e-challan system to be introduced in steel city soon
Initially, the method will be introduced at Bistupur and Sakchi areas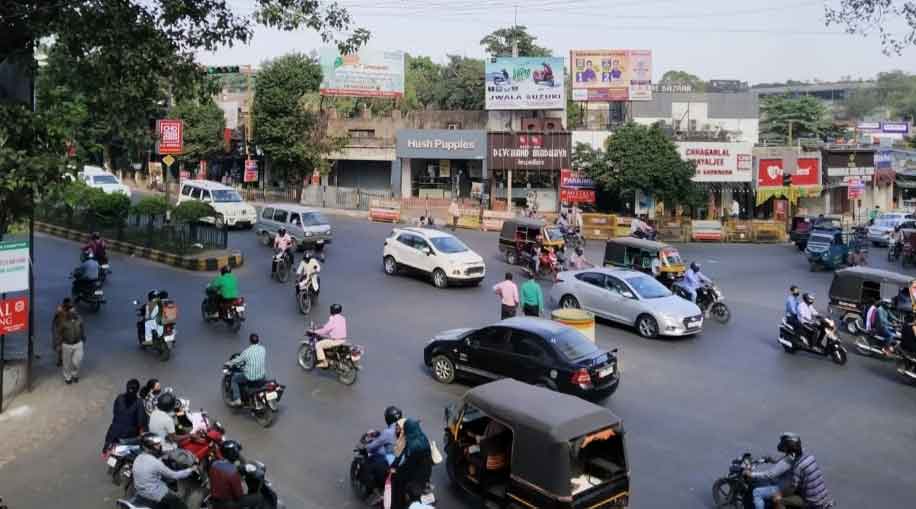 A congested strategic point on Bistupur Main Road
Animseh Sengupta
---
Jamshedpur
|
Published 17.04.22, 05:46 PM
|
---
Jamshedpur police is contemplating to introduce automatic e-challan system in the city so as to bring the vehicular traffic movement into shape shortly. 
Initially, the system will be introduced at Bistupur and Sakchi areas on a trial basis and later will be extended to other localities on the basis of the results. As per the plan, Automatic Number Plate Recognition (ANPR) cameras will be installed at the crisscross of strategic locations in Bistupur and Sakchi for detection of the traffic rules violators like riding without helmet and driving without seat-belts.
With this electronic gadgets in place, e-challan will get automatically generated for traffic violations and details of the fine will be sent through SMS to the mobile phone of the violator.  If the violator ignore to the traffic police within a stipulated time, then his or her vehicle will be seized and the violator will be prosecuted in the court. 
Revealing about the plan, superintendent of police (City) K Vijay Shankar said the automatic e-challan system has been introduced at metro cities and also in several big cities and keeping a city like Jamshedpur, the system is necessary here also. 
"Keeping the volume of automobiles in the steel city, especially the two wheelers and cars, the automatic traffic e-challan system is necessary here. We are contemplating to introduce it on trial basis soon," said Vijay Shankar while talking to The Telegraph Online on Sunday. 
The City SP who joined the Jamshedpur police a week ago pointed out that they would hold a meeting with the deputy commissioner Vijaya Jadhav to discuss over the plan and will proceed further. 
Once the automatically traffic e-challan system is introduced, traffic drive for helmet checking or seat-belt checking will be required and the cops engaged in carrying out such drive can be engaged for other policing jobs. 
There are over five lakh two-wheelers and over one lakh four-wheelers beside about 25,000 autoricshaws in the steel city. Traffic drive is conducted at Bistupur, Sakchi, Golmuri, Mango, Jugsalai and Parsudih areas on regular basis.