As a 'taxpayer', Dhoni's wife demands answers on power cuts in Jharkhand
No response from state government on Sakshi's tweet, but Hemant tells media extra power is being procured to meet crisis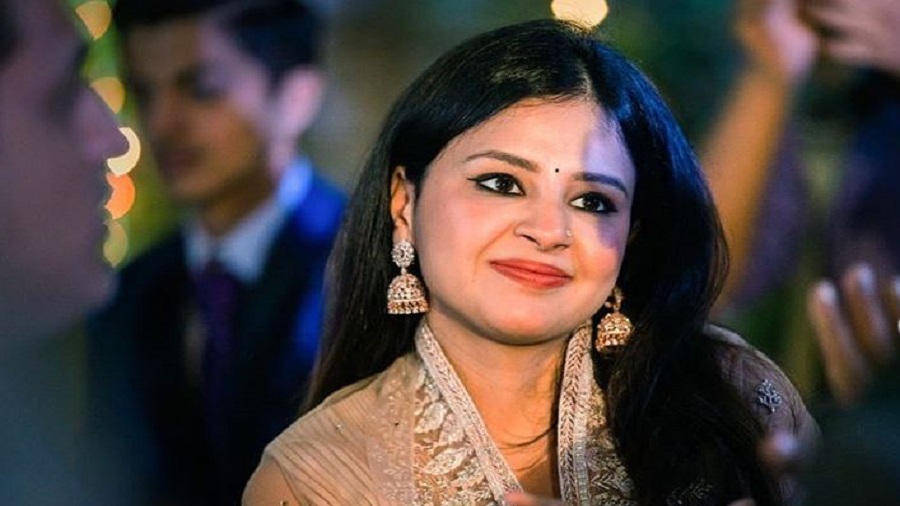 Sakshi Dhoni
File Picture
---
Ranchi
|
Published 26.04.22, 09:05 PM
|
---
As Jharkhand reels under power crisis amid the prevailing heat wave, even celebrities have started to air their feelings and about it and question the authorities.
On Monday night, former Team India skipper Mahendra Singh Dhoni's wife Sakshi Singh took to  social media to question the government on the regular blackouts. 
She tweeted: "As a tax payer of Jharkhand, just want to know why is there a power crisis in Jharkhand since so many years? We are doing our part by consciously making sure we save energy!". 
As a tax payer of Jharkhand just want to know why is there a power crisis in Jharkhand since so many years ? We are doing our part by consciously making sure we save energy !

— Sakshi Singh (@SaakshiSRawat) April 25, 2022
Her husband Dhoni remains one of the highest taxpayers in the state since the past few years.
The power outages have turned severe. In the cities, these last for five to eight hours. Rural areas are experiencing blackouts for 10-12 hours. No one from the government has responded to Sakshi's tweet as yet. But on Tuesday, chief minister Hemant Soren told reporters that the government was doing its best to meet the shortfall.
"The demand has suddenly shot up due to the unprecedented summer. However, we have sanctioned funds to procure more power from central grids. At the same time, many states are reeling under power crisis due to less generation nationally. I am personally keep tabs on the situation," Hemant said.
Opposition flays state govt
While the Opposition has been scathing, even the Congress party, which is a part of the ruling JMM-led coalition, hasn't spared the government.
On Tuesday, the BJP lashed out at the state government for failing to step up power generation and improve transmission. Former chief minister Babulal Marandi also held a rally in Jamtara on the issue.
Independent MLA from Jamshedpur East Saryu Rai had asked whether the state energy department had started procuring extra power to meet the daily requirement. "He has been raising the issue since the last week when he was told by energy secretary Avinash Kumar that the state was gearing up to procure 300 mega watt additional power to meet the requirement for next three months of summer. What is being done in this regard?" Marandi asked.
The Congress led a delegation to Jharkhand Bijli Vitran Nigam Limited (JBVNL) on Monday, demanding uninterrupted power supply.
Demand & supply
Sources in JBVNL said that state needed about 2200 mega watt of electricity but that demand had increased to about 2600 mega watt. "We are short of at least 250-300 mega watt power," said a senior official at JBVNL.
Jharkhand's overall power production capacity is nearly 4200 mega watt but most of the power goes to other states as per power distribution pacts. "Even the power purchase rate per unit is getting fluctuated at National Power Exchange every day. And such has been the surge in demand among states that we aren't able to get enough power despite shelling out money. Normally, Rs 12 per unit is supplied to the state from the central exchange but the rates are now touching Rs 20 per unit," he said.
Heatwave to continue
On Tuesday, Ranchi Met office warned that there was unlikely to be anybrespite from the harsh weather conditions for the next four to five days. Senior Met scientist S.C. Mandal said Jharkhand was under the influence of hot winds from western and north western parts of the country.
Heatwave like conditions will prevail in Ranchi, Giridih, Koderma, East Singhbhum and West Singhbhum for the next four days, he said. In the past 24 hours, most parts of the state witnessed temperatures above 40 degree Celsius. Godda clocked 44.4 degrees Celsius.