App cycles pick up speed
Second phase of app-based-bicycle-sharing system to be ready in mid-March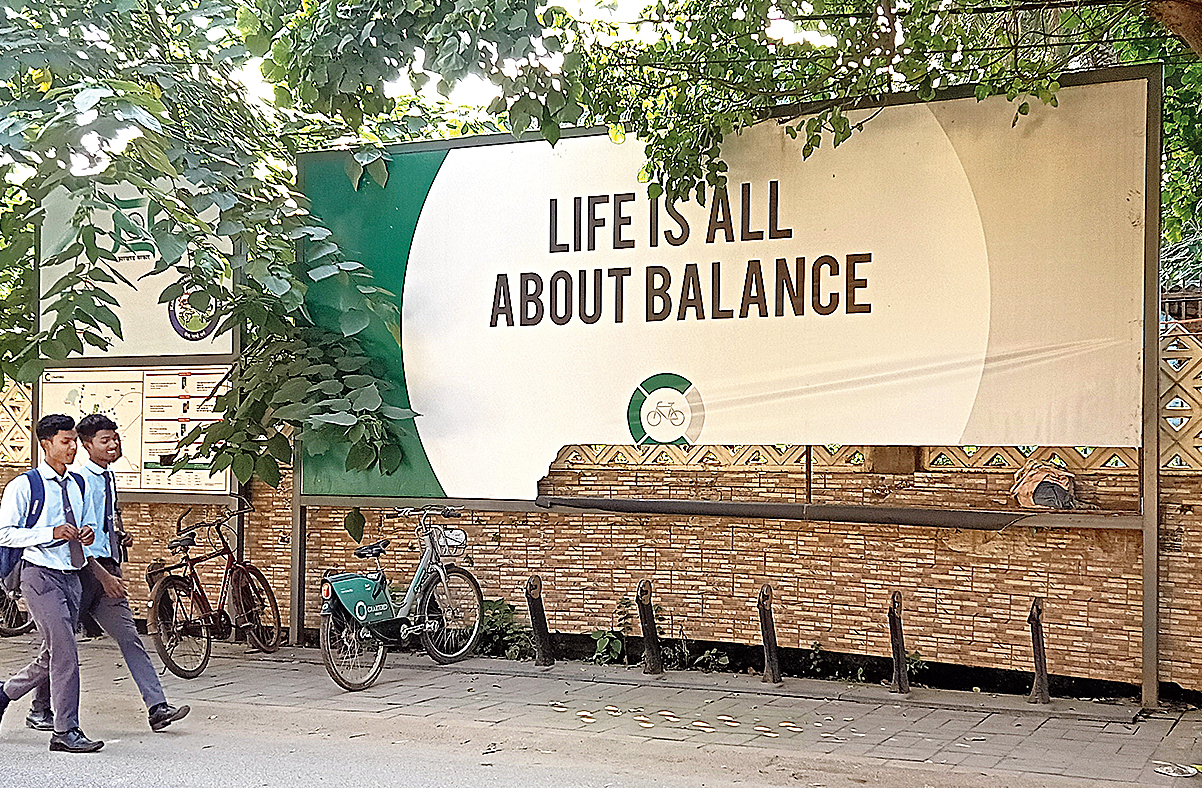 A docking station for app-based bicycles
File picture
---
Ranchi/Jamshedpur
|
Published 29.01.20, 06:42 PM
|
---
Site clearance issues for docking delayed the launch of the second-phase of the eco-friendly app-based bicycle sharing system in Ranchi, but the NoC from Ranchi Municipal Corporation has raised hopes again.
Sources in Ahmedabad-based Chartered Bike Private Limited, which will look after installation, operation and maintenance of the project, said they got the nod from RMC only this month.
"We received no-objection certificates (NoC) for over 30 sites from the RMC this month. It will take over a month to prepare the flooring and other aspects to set up the docking stations in the sites. We will be ready for the partial launch of the second phase of the app-based-bicycle-sharing system in mid-March," said a senior official with the Chartered Bike Private Limited. The 30 sites includes nearly a dozen at HEC township in Dhurwa. The bicycles and other items for installation at the docking stations are with the private agency.
The second phase of the project executed by Ranchi Smart City Corporation Limited (RSCCL) envisaged 600 more bicycles in 60 more docking stations on routes between Karamtoli Chowk to Kokar via Booty More, Ratu Road to Project Bhavan via Shahjanand Chowk, Argora Chowk and Birsa Chowk, Birsa Chowk to Main Road and Shahjanand Chowk to Main Road via Kadru.
"The process of getting NoC was delayed because of preoccupation with Assembly polls in December. We had to coordinate with departments such as road construction, drinking water and sanitation and even JBVNL. We have got NoC for over 30 sites and have given it to RSCCL. We are in the process of getting NoCs for the remaining sites," said a senior RMC official.
CEO RMC Manoj Kumar said: "We granted NoCs for over 30 sites and given it to the RSCCL. The process got delayed as we had to get clearance from other departments. We suggested they start the second phase in the 30 docking stations and complete the project when we give them NoCs for the remaining stations."