Coal secretary smug on domestic production
With market tilting towards buyers, Anil Jain asks producers to focus on quality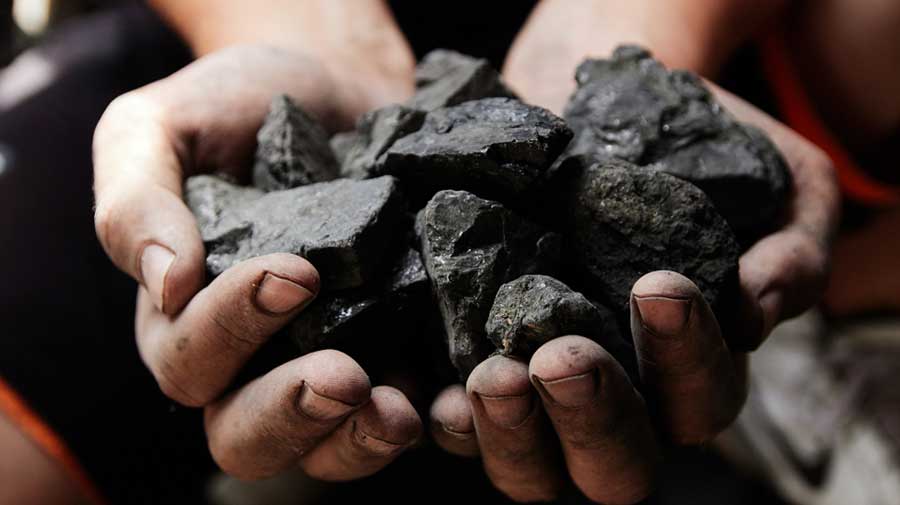 Representational Image
File picture
---
Jamshedpur
|
Published 27.10.21, 01:05 AM
|
---
The current crisis has shown that domestic coal production can easily fulfil thermal power requirements of the country, Union coal secretary Anil Kumar Jain said on Tuesday.
Addressing the inaugural session of the third Jharkhand Mining Conclave organised by the Confederation of Indian Industry (CII) at a hotel in Ranchi on Tuesday, Jain provided statistics to buttress his point.
"Taking the positives from the coal crisis that hit the nation, it has been shown that domestic production without any imports can easily fulfil the requirement of thermal power in India. Domestic coal-based power plants have generated 24 per cent additional power whereas generation in plants which use imported coal has gone down to minus 30 per cent," said Jain.
He further highlighted the logistical issues faced by the coal sector during monsoon.
"Coal India dispatches 13 to 14 lakh tonnes of coal during the rainy season and it rises to 19 to 19.5 lakh tonnes in other seasons. Amid the challenges, the industry should learn to adapt to the market conditions," said Jain.
He suggested that the coal producers/commercial miners should become quality and market conscious now as in the coming days the coal market might be changing from a seller to buyer market.
"It is a good time for consumers and challenging for the producers. The industry players should improve quality, cut down on costs, be prepared to tackle logistic challenges in sidings and dispatch with modern processes."
Tata Steel vice-president (corporate services) and CII Jharkhand state council chairman Chanakya Chaudharye said: "Machinery and equipment for the mining sector are of prime importance to the success of Indian manufacturing. At a time when India seeks to chart a course towards raising the share of manufacturing in GDP, as well as expand mining as a foundation for growth, there is a need to accord special attention to the manufacturing of mining equipment."
CII Jharkhand mining panel convener and chief raw material strategy, corporate strategy and planning, Tata Steel, Somesh Biswas, said that if the country has to reach its full potential, the mining sector, which is undoubtedly one of the most important growth engines of the nation, has to play a major role.