Anglers can expect a good catch during next month's event in Jamshedpur
Thievery during lockdown done away with, Jayanti Sarovar brimming with fish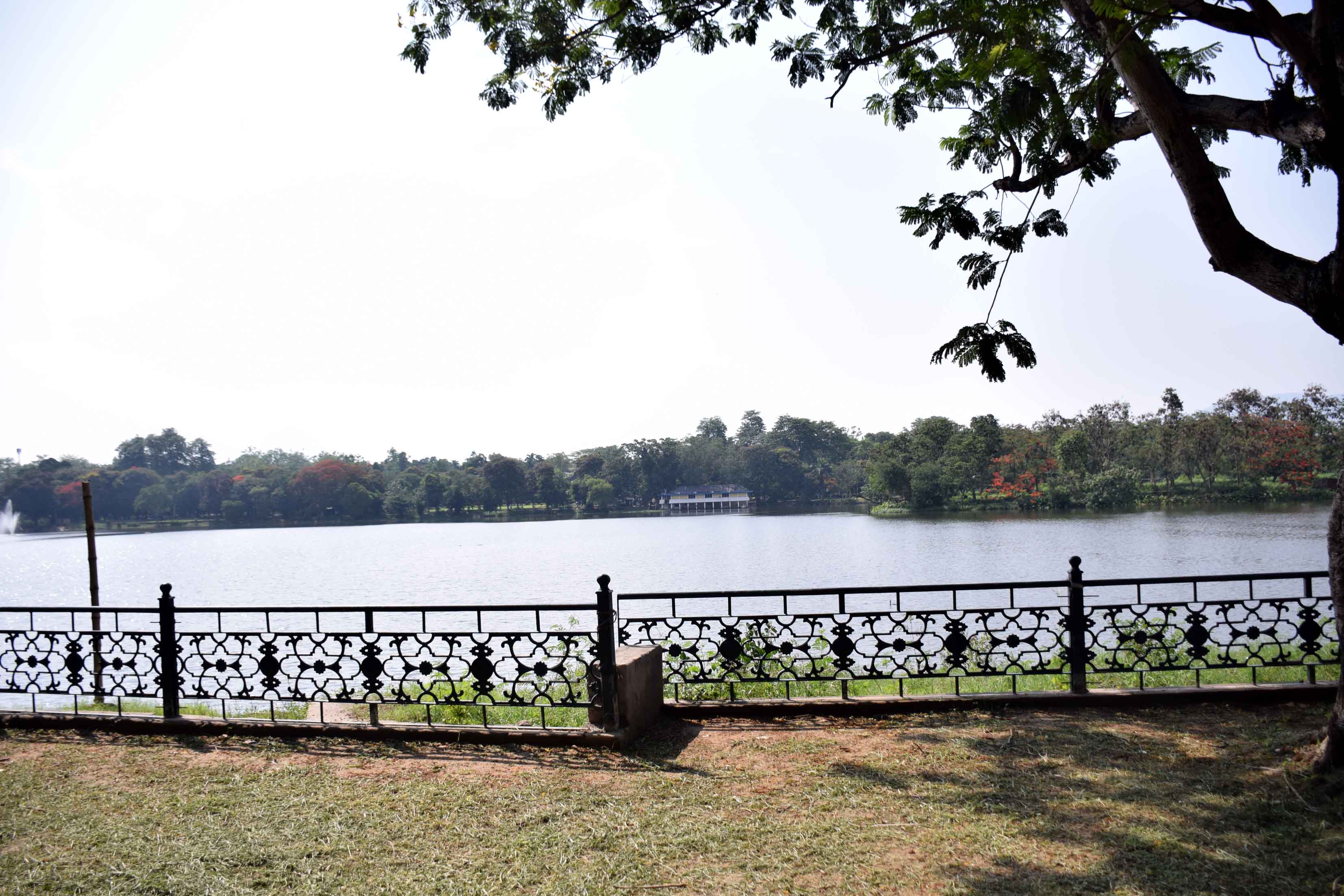 ---
---
Anglers, mostly from Bengal, can look forward to a net-satisfactory catch Jharkhand, for the steel city's annual angling competition next month.
The scenic Jayanti Sarovar in Jubilee Park, which has been the venue for the competition for over three decades now, is bustling with fish, which can be seen in shallow waters along the bank.
With fish theft now a thing of the past, and angling being stopped due to the nationwide lockdown, rui, catla and mrigal carp can be found in plenty.
The angling competition on July 29 marks the birth anniversary of Indian entrepreneur and Bharat Ratna awardee JRD Tata.
The stock of fish had depleted during lockdown in April, with thieves netting fish in the dead of night, thus shrouding the competition in uncertainty.
"There is plenty of fish at Jayanti Sarovar. We are looking forward to a hassle-free competition next month," said Sukumar Ghoshal, general secretary of Jamshedpur Angling Club (JAC), whose members had also seized fishing nets some months back.
According to Ghoshal, the strengthening of security apparatus by district police and park security guards has deterred thievery gangs from operating.
"We were also keeping a vigil at the lake but the practice discontinued after Tata Steel Zoological Park stopped issuing night passes to our members in view of the lockdown," he said.
Fish theft was rampant at the lake in March and April.
Gangs of fish thieves, according to JAC members, operate from inside the zoo premises. The gang members enter the zoo by scaling a wall running along the adjoining Marine Drive. A part of the lake flows through the zoo.
Ghoshal said they will start making preparations for the competition in due course of time.
"Participants, mostly from Calcutta, compete in the competition. The anglers are always very eager to take part in the event as they love to visit Jamshedpur," he added.