After massacre, fear rules
Section 144 has been promulgated in the entire Chakradharpur sub-division under which Burugulikera village falls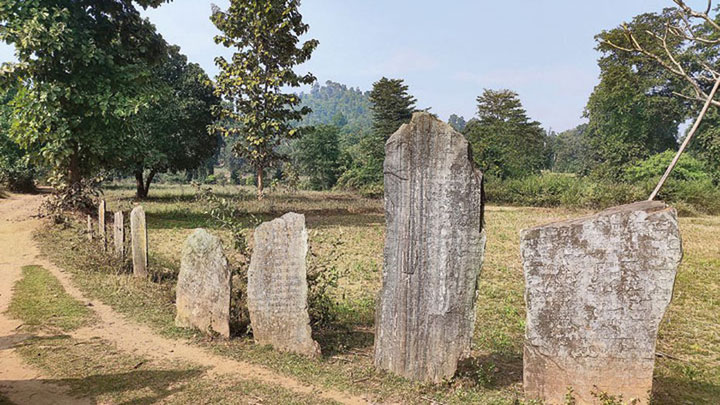 ---
---
The West Singhbhum district administration on Friday set up a permanent police picket at Burugulikera village where seven men were butchered, allegedly by pathalgadi supporters, as the victims' family members are still in shock and are scared about more attacks.
To instil confidence among the frightened families, Kolhan deputy inspector-general of police (DIG) Kuldeep Dwivedi, West Singhbhum deputy commissioner Arava Rajkamal and superintendent of police Indrajeet Mahatha are camping at the village.
Also as part of the confidence-building measures, Section 144 of the CrPC has been promulgated in the entire Chakradharpur sub-division under which Burugulikera village falls.
Three persons have been arrested for the massacre that happened on Sunday night but came to light only on Wednesday because of the remoteness of the village, which is around 150km south of Jamshedpur.
Sub-divisional officer (SDO) Pradeep Prasad said the police and paramilitary forces are trying to make more arrests.
"We have set up a police picket in the village because it is apprehended that the kin of those killed on January 19 may take retaliatory steps against the attackers or the attackers may repeat similar attacks," the SDO told The Telegraph.
West Singhbhum deputy development commissioner (DDC) Aditya Ranjan admitted on Friday that it would take time to bring normality to the village.
The administration, he said, was taking measures to prevent recurrence of such a massacre and also taking steps to provide a rehabilitation package to the victims' families.
"Separate teams of government officials from different departments, including the district social welfare department, will visit tomorrow (Saturday) and provide help to the victims' families. An amount of Rs 10,000 has already been given to each of the seven affected families under the family benefit scheme and an additional Rs 10,000 to each family will be given soon," the DDC told The Telegraph.
The administration has also provided the families rice, pulses, potatoes and blankets to ensure that the bereaved family members are not deprived of the basic necessities.
Intelligence sources said majority of the villagers support pathalgadi, the tribal custom of putting up stone plaques that was tweaked by many villages in Jharkhand in 2017-18 to assert their rights of self-rule. Hence, the family members of those killed are living in fear.