Active Covid caseload drops to 27 in Ranchi
1.40 lakh residents get vaccinated in Jharkhand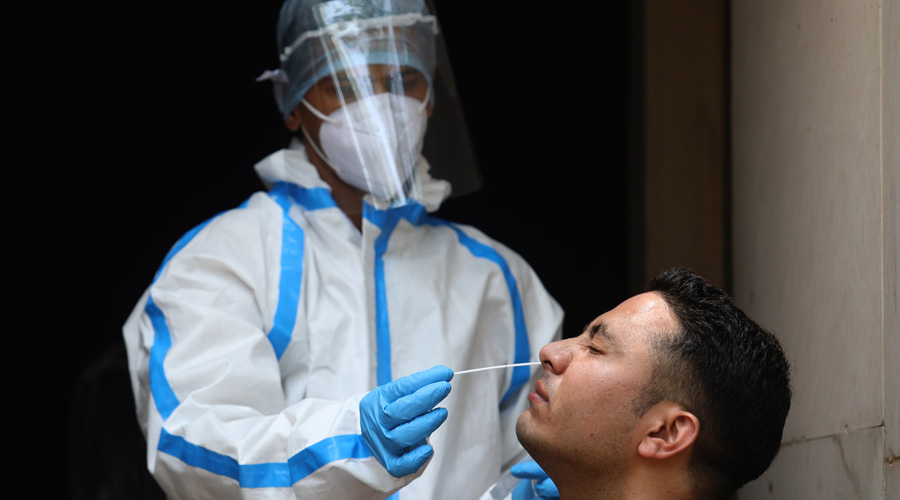 This is the first time that the active caseload of Covid-19 has dropped below 30 in Ranchi since the second wave hit Jharkhand
File picture
---
Ranchi
|
Published 20.09.21, 09:40 AM
|
---
At least 20 Covid recoveries against two fresh cases of SARS-CoV-2 infection brought the active caseload of Covid-19 down to 56 in Jharkhand on Sunday, while the state vaccinated over 1.40 lakh residents against the deadly virus, figures released by the health department highlighted.
Ranchi and Lohardaga reported one Covid case each, while Ranchi alone reported 19 of the 20 Covid recoveries, which brought the active caseload here down to 27, data from the National Health Mission (NHM) stated. East Singhbhum reported one Covid recovery against zero fresh cases of infection and the active caseload there dropped to two.
This is the first time that the active caseload of Covid-19 has dropped below 30 in Ranchi since the second wave hit Jharkhand, health officials said. However, the district still accounted for about 50 per cent of the total active cases of SARS-CoV-2 infection in Jharkhand.
As per government data, at least 12 of 24 districts had zero active cases at the end of Sunday. The state on Sunday tested swab samples of at least 36,895 residents and 0.005 per cent of them were found infected by coronavirus. So far, over 3.48 lakh residents have tested positive for Covid-19 in Jharkhand and 98.50 per cent of them have recovered, while 1.47 per cent of them could not survive.
As per provisional data compiled by the National Health Mission (NHM), the state on Sunday administered the first dose of vaccine against Covid-19 to as many as 94,462 residents, while the second jab was administered to at least 46,163 beneficiaries. 
More than 27,000 residents were administered the vaccine in East Singhbhum, the highest among the 24 districts in Jharkhand on Sunday. Ranchi, on the other hand, vaccinated over 25,000 residents, the second highest among the districts. About 12,000 beneficiaries got vaccinated in Dhanbad. 
Records with the health department highlight that the state has so far administered at least one dose of vaccine against Covid-19 to more than 1.24 crore residents and at least 40 lakh of them have also received the second jab.