9 stars at XLRI alumni meet
On XLRI's annual alumni meet, Homecoming 2019, 9 alumni received the honour in 5 categories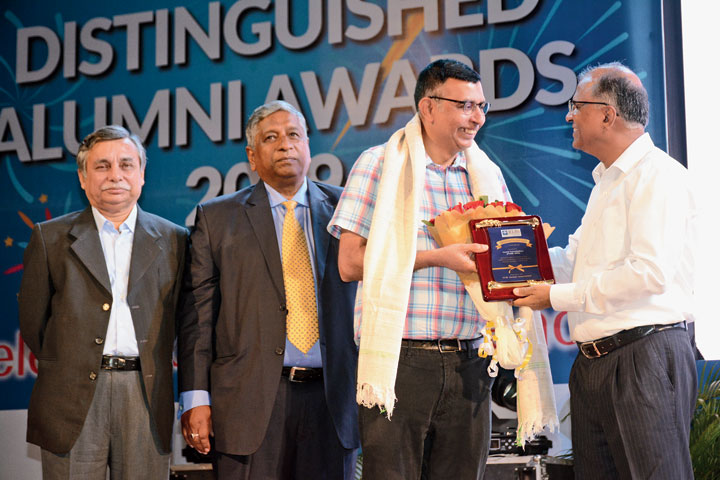 ---
---
XLRI on Saturday hosted its much-awaited distinguished alumni awards ceremony to pat nine illustrious alumni on their backs.
On XLRI's annual alumni meet, Homecoming 2019, nine alumni received the honour in five categories.
The lifetime achievement award went to professor emeritus XLRI Jitendra Singh of the 1970 batch. The distinguished alumnus award (practising manager) went to four persons — Krish Shankar, group head-HRD Infosys, class of 1984; Pratik Kumar, member of senior leadership team Wipro, class of 1988; Judhajit Das, chief human resources, ICICI Prudential, class of 1995; and Ramakrishnan Ramamurthy, chief executive officer of Polycab India, class of 1982.
Diversity ruled as Bollywood scriptwriter Arijit Biswas (Andhadhun) of the 1991 batch won the distinguished alumnus award in the allied fields category and Dhaval Shah, founder of PharmEasy, of the 2014 batch, won it in the entrepreneur category.
Anand Narasimhan, dean faculty and research at IMD, Lausanne, Switzerland, from the class of 1991; Madan Pilutla, faculty member of London School of Business, received the distinguished alumnus award (academician).
This year's Homecoming saw the reunion of the batches of 1979 and 1969 celebrate their 40th and 50th year respectively. Many alumni of the batch of 1971 also participated in the celebrations.
In all, over 250 XLRI alumni took part in this year's Homecoming on XLRI campus.
XLRI director Father P. Christie said the annual Homecoming was one of the most prestigious and important events in the XLRI calendar. "Our alumni are the torchbearers of the 'XL' culture and have taken the vision and mission of XLRI to the world. They are the true role models for our present and future students and are the ones who inspire themy. It is a proud moment for us to welcome them back on campus and felicitate them for their achievements."
XLRI Alumni Associationpresident Rana Sinha said XLRI could claim to have the "most active networking of alumni among Indian B-schools". "This year, we celebrated alumni summer meets in Chennai, Calcutta, Hyderabad, Delhi, Mumbai, Pune, Bangalore, Dubai and Singapore."
"Homecoming is our annual XL family get-together that strengthens ties," Pranabesh Ray, chairperson of the XLRI's alumni association, said.