54 arrests for rogue parking in Jharkhand
The drive is being carried out in Ranchi, Chakradharpur, Adra and Kharagpur railway divisions under the SER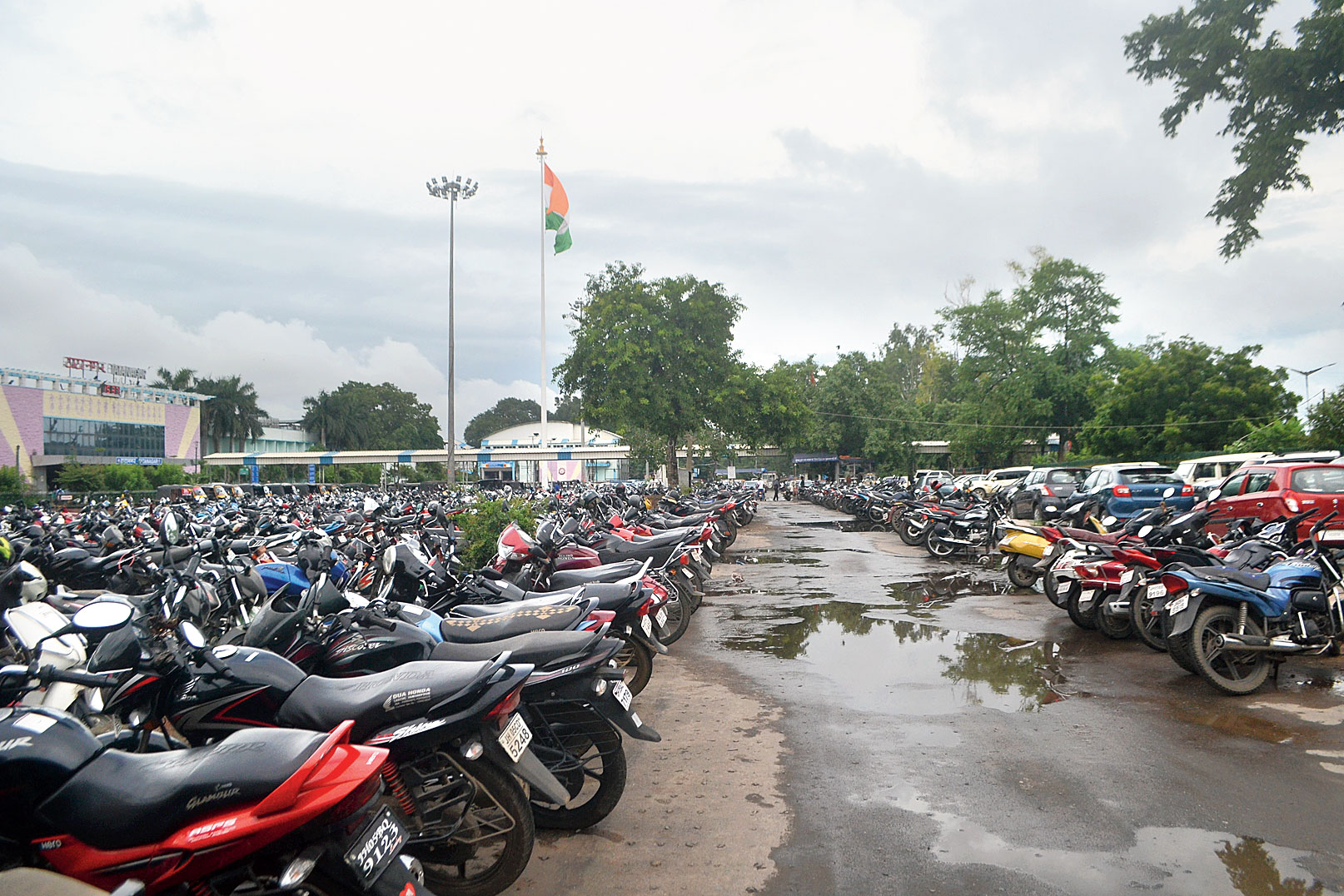 Legally parked vehicles in front of Tatanagar on Tuesday.
(Animesh Sengupta)
---
Jamshedpur
|
Published 13.08.19, 06:45 PM
|
---
The South Eastern Railway's ongoing Number Plate Campaign, the first crackdown of its kind on unclaimed and illegally parked vehicles close to stations, has resulted in 54 arrests in three days from as many stations till Tuesday under Section 159 of the Railways Act (disobedience of vehicle drivers to directions of railway servants).
Arrested persons had illegally parked vehicles too close to Tatanagar, Ranchi and Rourkela stations. Fines amounting to Rs 2,700 have also been collected. However, drivers of unclaimed vehicles have not been traced.
The drive is being carried out in Ranchi, Chakradharpur, Adra and Kharagpur railway divisions under the SER.
Chief PRO of the South Eastern Railway Sanjay Ghosh said the drive was part of their security measures in view of the upcoming Independence Day. "The drive will continue for the next three days. Apart from authorised parking slots outside railway stations, illegally parked vehicles are under the scanner of the railway police," Ghosh said.
So far, in stations under Chakradharpur division, including Tatanagar and Rourkela, 29 vehicles parked for more than five days were found. Fifteen two-wheelers such as motorcycles and scooters were found in Ranchi station.
Raids by RPF and GRP teams were held to identify vehicles parked for more than one day in no-parking zones. Of the 69 two-wheelers found parked illegally, seven were found in stations of Chakradharpur division. In 17 cases, owners could not be traced. The SER has also asked Ranchi and Chakradharpur divisions to issue parking slips for up to 24 hours and not beyond.