45 new Covid-19 cases reported in Garhwa; police bust illegal liquor business in Chatra
STATE DIGEST: Hazaribagh MLA demands for a better road; father accuses son of physical torture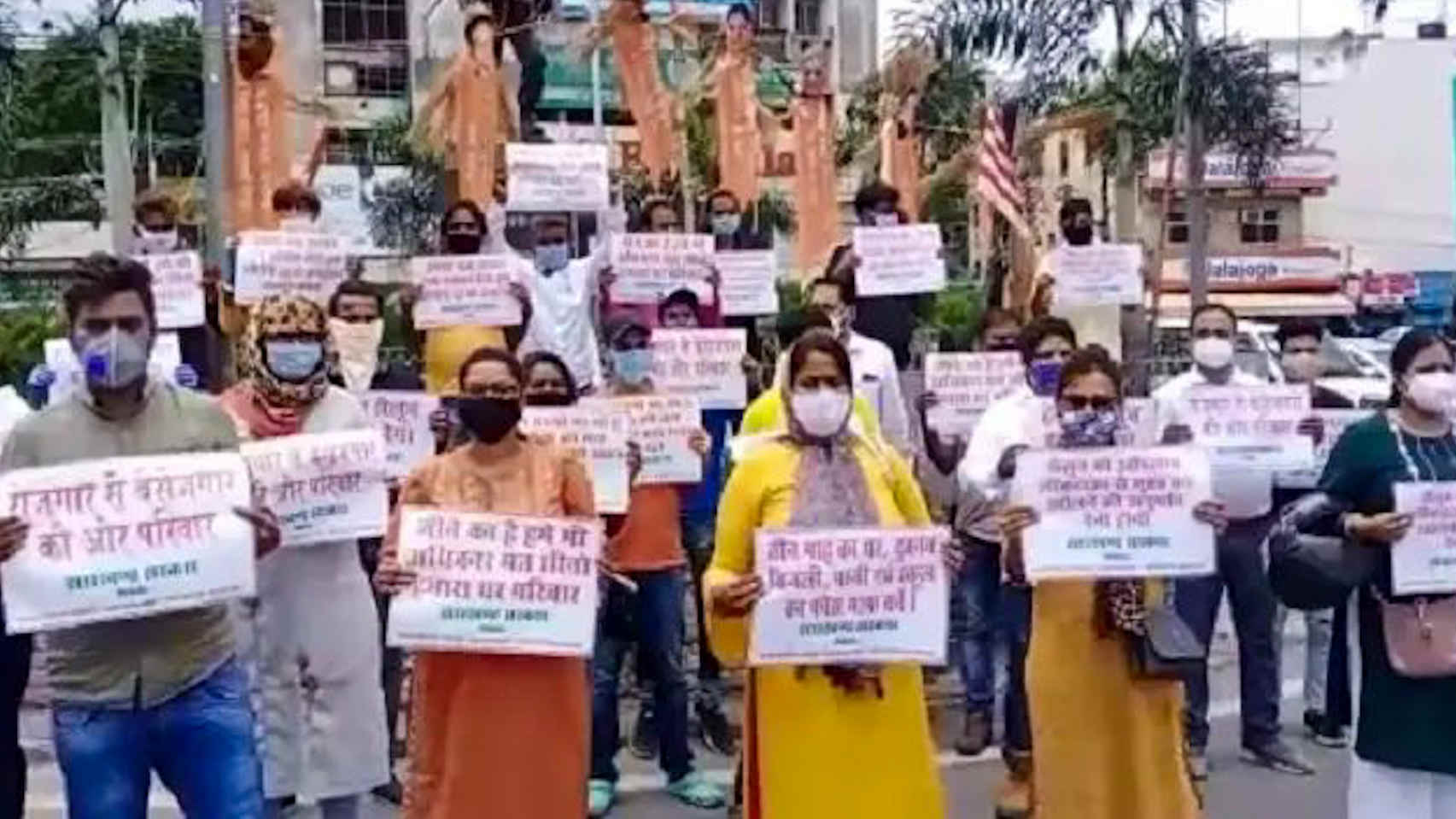 ---
---
The biggest spike of Covid-19 cases across Garhwa district continued at an alarming rate with more than 45 new cases being reported on Sunday as the district's cumulative case tally (including deaths and recoveries) surged to 584, said authorities.
"A total of 49 cases have been reported on Sunday late evening. All positive people shifted to the various Covid-19 hospitals in the district. On Sunday, 25 people were cured and discharged from the hospital, while on Saturday 30 people discharged after they tested negative," said Garhwa Civil Surgeon Dr N K Rajak.
This is the highest single day spike reported in the district since March when the first Covid-19 cases were reported from Maharashtra.
There are 123 active cases in the district's total tally while as many as 457 persons have been discharged so far.
The district's death toll currently stands at four with one fatality being reported on August 6 at RIMS during treatment.
On Saturday, the district reported only three positive Covid-19 cases.
As per figures given by the Garhwa Health Department till Saturday evening, there were 123 (excluding Sunday's surge) active positive cases in various hospitals across the district.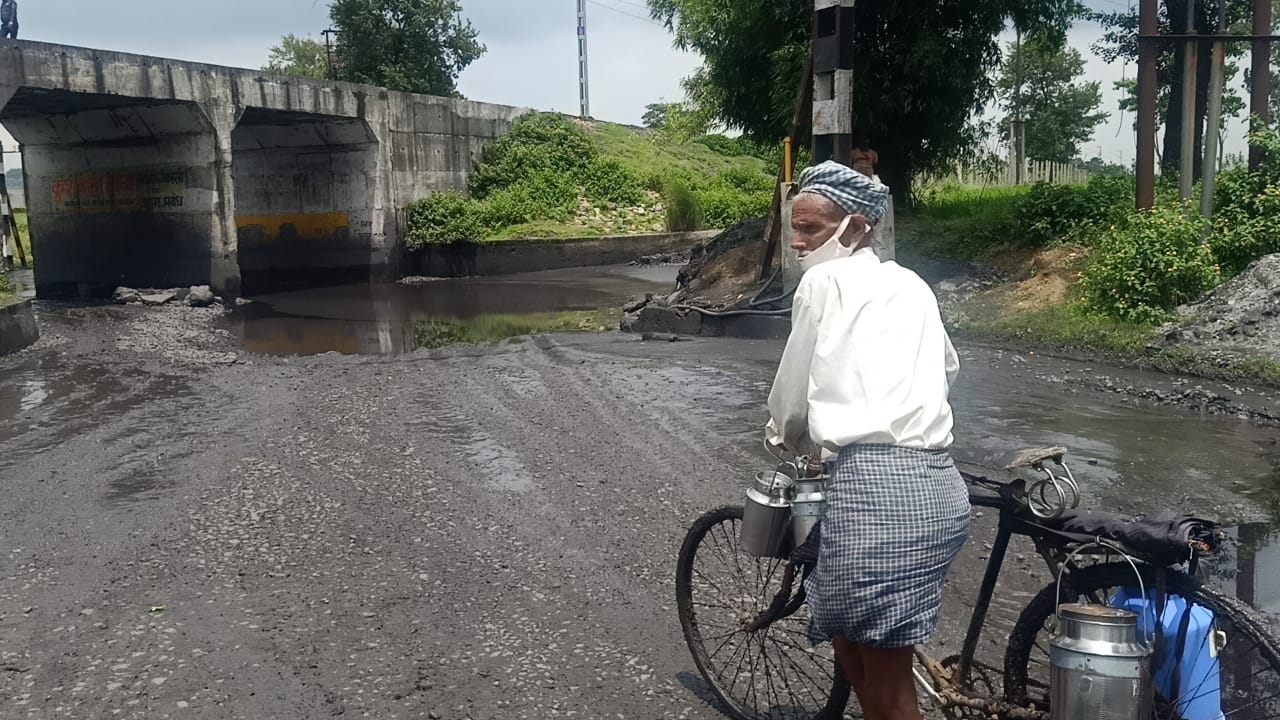 Hazaribagh MLA demands for a better road
Hazaribagh sadar MLA Manish Jaiswal on Monday chaired a meeting with officials of NTPC and Thriveni Sainik Private Limited asking them to stop coal transportation on Kusumbha road and to make a separate route for this purpose.
Jaiswal who reached there after villagers of Kusumbha in Katkamsandi contacted him and apprised him about the poor plight of this road due to regular coal transportation by NTPC and Thriveni Sainik.
NTPC's additional general manager Rajeev Ranjan said they were working on separate routes but were having some technical issues with railways. However, he promised to solve this issue at the earliest.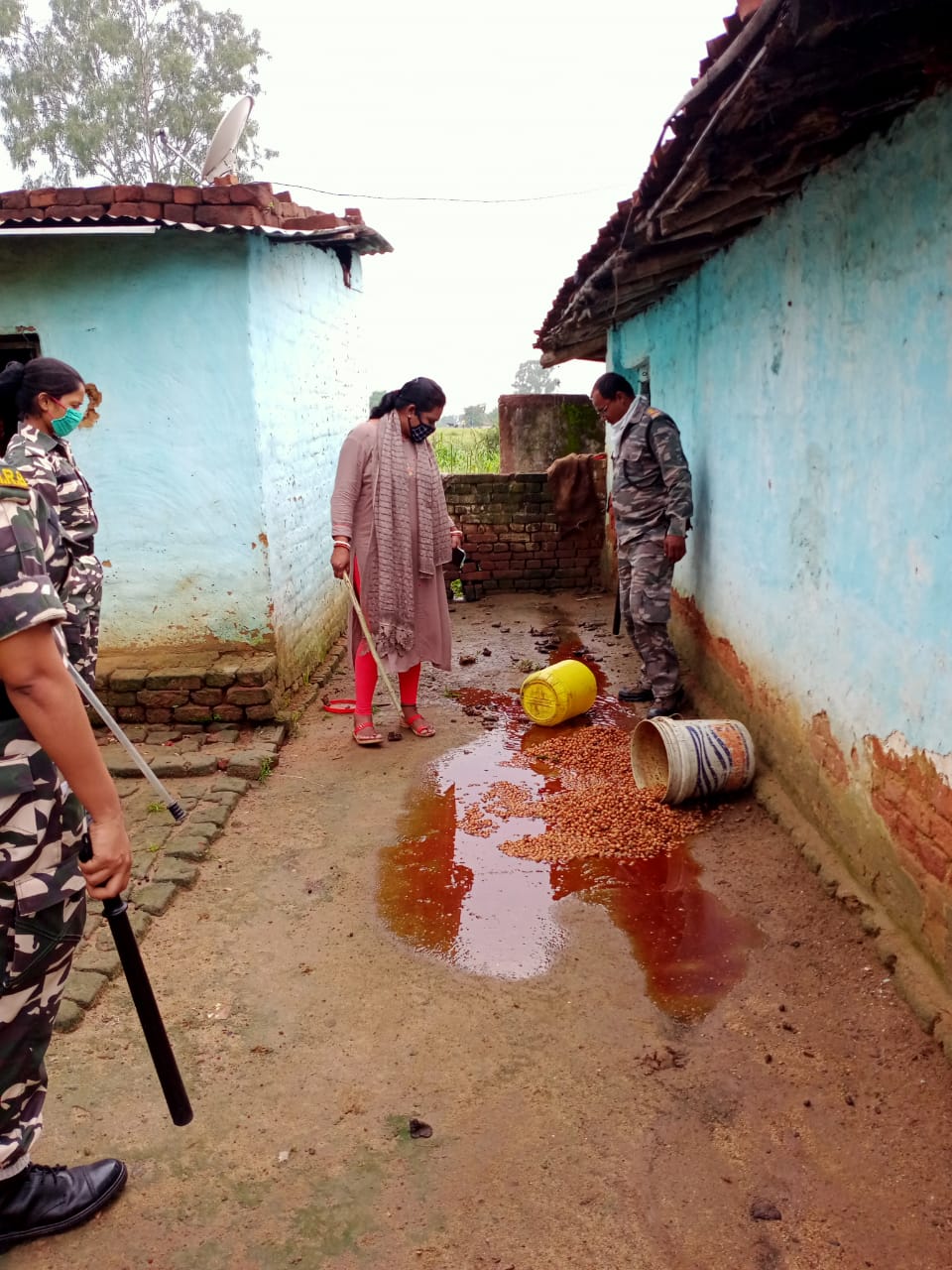 Police bust illegal liquor business
Chatra Sadar police station officer-in-charge Luv Kumar busted an illegal liquor manufacturing unit near police lines at Jitni Mor, destroying hundreds of litres of illegal alcoholic drinks and raw materials. Acting on various complaints, Kumar formed a team, led by assistant sub inspector Sushil Tuddu, which conducted the operation.
Police officials said regular inputs were coming to them about this unlawful activity and residents were also demanding action to put an end to this menace. Kumar, who had recently taken charge, said no one will be allowed to take up any kind of illegitimate activity in areas under his jurisdiction.
Father accuses son of physical torture
One Rajesh Saw, resident of Bamandih village under Mayurhund police station allegedly beat his father Mohan Saw (65) mercilessly with a lathi.
Mohan, who gave his complaint in writing to Mayurhund police on Monday, said he was cutting grass outside his house when his son Rajesh came and started shouting on him. He said he objected after which Rajesh forcefully dragged him inside the house and locked the door from inside.
Mohan said Rajesh picked up a lathi and started hitting him. "I shouted but he didn't stop and hit me everywhere on my body," he added.
Hearing his screams, local villagers rushed to save him and forced Rajesh to open the door. Mohan said he was provided treatment at a local health centre but said his son is now threatening to kill him.
He requested officials to save him from his son and to punish him for this merciless act. Officials said they have started the process to lodge an FIR against Rajesh followed by suitable action against him.