400 women allege cheating by Ranchi-based trader
Dileep Kumar Gupta had promised to install a spice and papad factory in Hazaribagh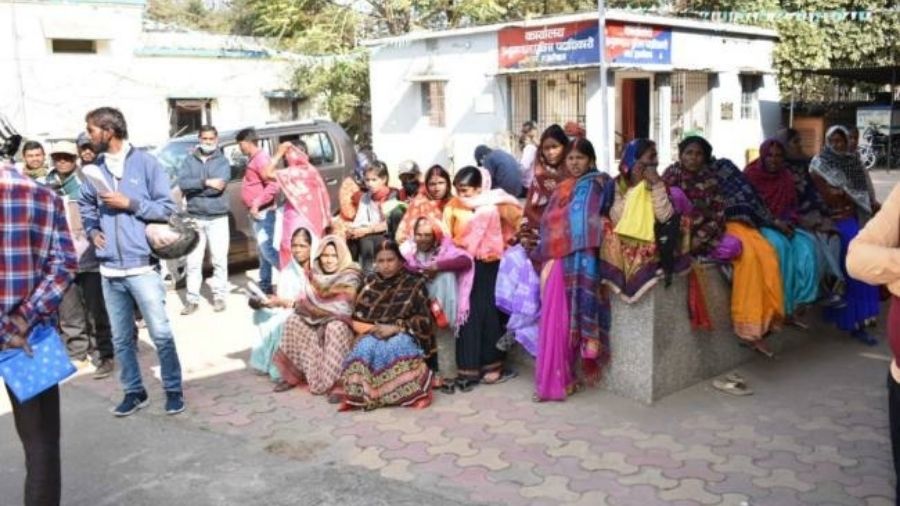 ---
Hazaribagh
|
Published 12.01.21, 06:12 PM
|
---
Around 400 women of Hazaribagh lodged a complaint against a Ranchi trader for cheating and taking Rs 12 lakhs from them. 
Hazaribagh SP Karthik S said an investigation has been launched in this regard.
The women said Dileep Kumar Gupta, owner of Gupta Traders in Ranchi, had  promised to install a spice and papad factory in their area, Ichak, and taken Rs 2,000 from each of them. 
Giving details, the complainants said that Gupta had visited their area in September, attended every panchayat meeting, and claimed to install the factory in the Ichak block of Hazaribagh. He made a number of women self-help groups promising to give them work but asked all 400 members to contribute Rs. 2,000 for the purpose, for which the women had to take loans.
The women accused Gupta, a resident of Bariatu in Ranchi, of not picking up the phone after he went away.
Karthik assured them of justice and asked the Ichak Police to probe the case.
Hazaribagh Police bust mini gun factory
In other news, the police busted a mini gun factory and recovered arms and ammunition at Barkagaon, while arresting two, Karthik informed.
He said the police acted on the basis of a tip-off and found out the gun factory was being run in the house of Mohan Rana, in Mahugaikala village of Barkagaon block.
The tipoff informed that on Monday afternoon two men carrying arms would be going Badam of Barkagaon via Phatha and Motra Ghati of Katkamdag. This prompted the SP to immediately constitute a team, which arrested the two -- Ravi Ganjhu and Ishak Ekka.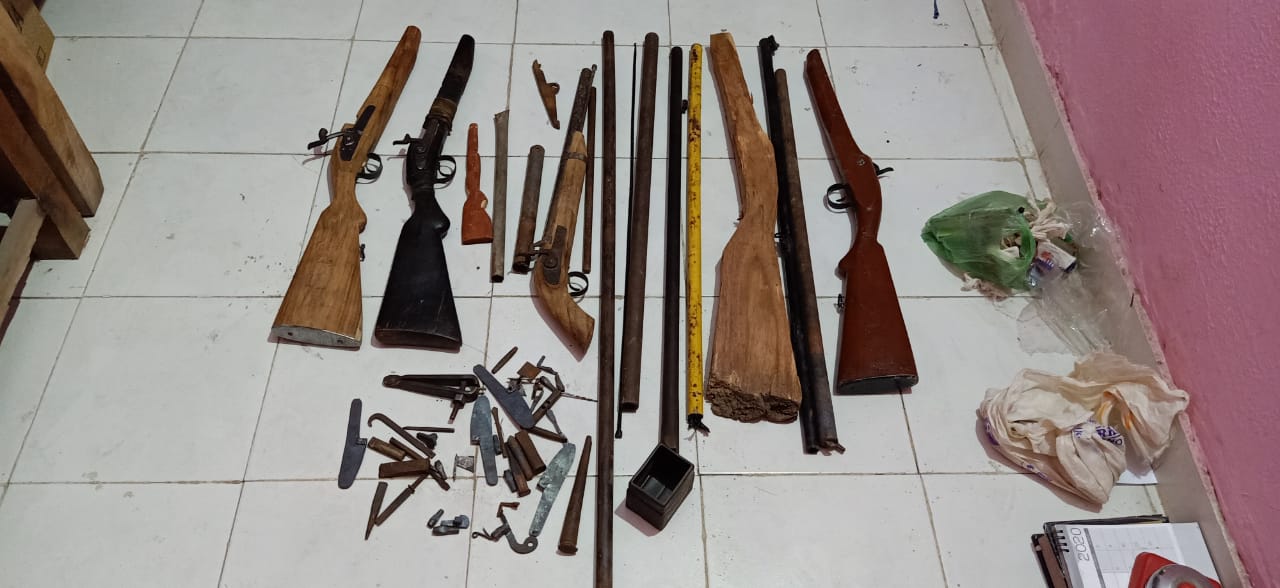 The raid was conducted at rana's house after the duo passed on the information.
Rana has also been nabbed, Karthik said, adding that they had recovered two country made rifles, one live bullet, eight pipes used in rifle making among other things.
The SP said they were investigating to find out if the accused had any links with extremist groups and also find out who purchased the equipment from them.