3000 Heavy Engineering Corporation workers resume operation
Crisis was avoided for the time being on Tuesday but no permanent solution was in sight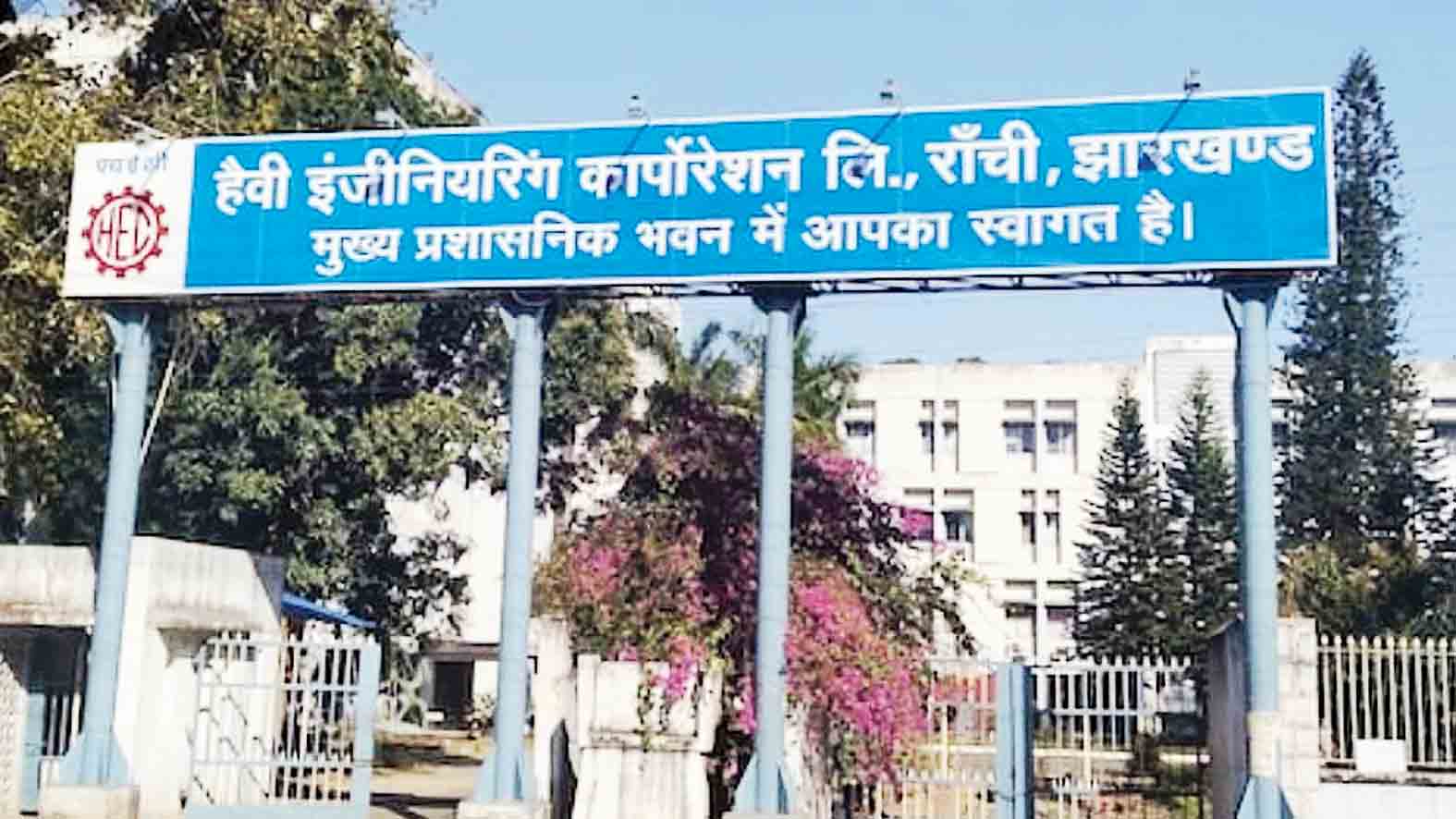 ---
Ranchi
|
Published 13.01.22, 12:12 AM
|
---
Around 3,000 workers of the Heavy Engineering Corporation in Ranchi, who were on a tool-down strike for the past 40 days in protest against the non-payment of their wages since June 2021, resumed duties after their unions signed an agreement with the management on Tuesday.
The crisis at the HEC was avoided for the time being on Tuesday but no permanent solution was in sight.
While the workers were paid one month's salary immediately, they were also assured no wages would be cut for the strike period and the arrears would be cleared by paying every month amounts equivalent to salaries of one and a half months.
Following this, work resumed at all three HEC plants  — Heavy Machine Tool Plant, Heavy Machine Building Plant and Foundry Forge Plant — on Tuesday.
The workers, on their part, also assured to work for timely completion of job orders the PSU had at its hand. 
"The wages would be paid from the payments the company would receive for the jobs done by it," company secretary Abhay Kanth replied when asked, adding it was being done even earlier. 
HEC that manufacturers capital equipments for key sector industries such as coal, steel, defence, railways, power and atomic energy has work orders worth over Rs 1,700 crore, informed reliable sources. The PSU just completed a job assigned to it by Northern Coalfields Limited and is likely complete other jobs worth Rs 50 crore within the next one month and those worth Rs 170 crore by April, the sources added.  
But will that help the giant PSU that was set up in 1958 over a sprawling area of 21 lakh square meters and started production in 1962 survive, particularly when it badly needed modernisation? 
"Not really. Actually, HEC has been left to fend for itself," replied a senior officer who did not wish to be named. The country needs heavy equipments and HEC is capable of manufacturing those but the machines of this PSU have become obsolete and the central government must inject funds for its modernisation which is not being done," he added. 
"We will not sit idle and get the HEC issue raised in the coming session of the Parliament," said Bhawan Singh of Citu affiliated Hatia Workers Union that also signed the pact with the management on Tuesday. The government must release the funds needed for clearing wage arrears of the workers and also for modernisation work, he  said. 
"The Union government must spell out in the Parliament clearly if it wants HEC to run or sell it out," Singh said, adding they would soon be contacting sympathetic MPs for raising the issue in the coming session.