Youth Congress targets Prime Minister on lost jobs
Party leaders insist that the unemployment rate had already reached a 45-year high before this March, when the pandemic hit India and triggered a harsh lockdown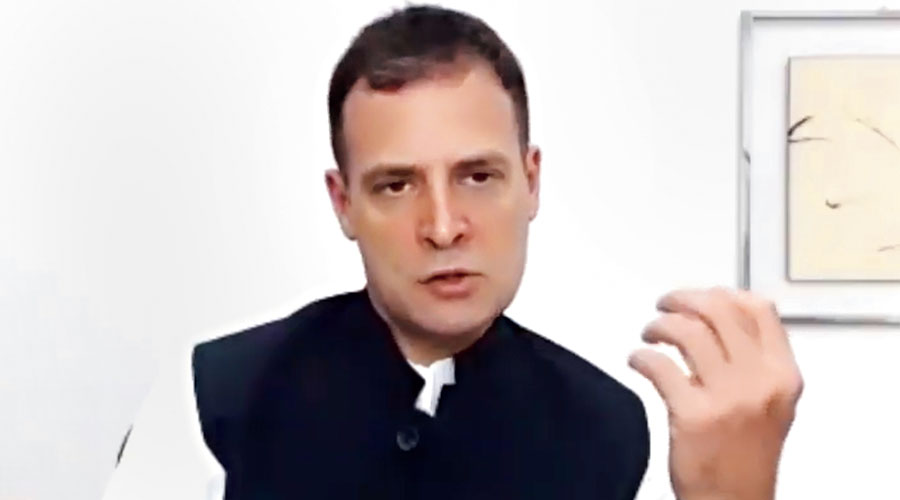 ---
---
The Youth Congress on Sunday ran a social media campaign demanding jobs from the Narendra Modi government, alleging that the unemployment rate was at an all-time high because of wrong policies and mishandling of the economy.
Top Congress leaders, who participated in the #RozgarDo campaign, argued that it was erroneous to blame the pandemic for the miserable scenario as the Modi government's policies had ensured a constant rise in unemployment since 2014. They insisted that the unemployment rate had already reached a 45-year high before this March, when the pandemic hit India and triggered a harsh lockdown that resulted in massive job loss.
Rahul Gandhi recalled that Modi had promised to create two crore jobs every year but had ended up destroying over 14 crore jobs in the past six years.
"This happened because of wrong policies. Three wrong decisions — demonetisation, flawed GST and lockdown. These three decisions destroyed the economic structure of the country. Now the truth is that India cannot provide employment to its youth. I am happy that the Youth Congress has hit the streets to highlight the gravity of the crisis," the Congress leader said in a video message.
While Youth Congress president B.V. Srinivas said there was no sector that had not witnessed massive job loss because of Modi's flawed policies, many other party leaders claimed that creating employment opportunities was never the priority of the government. They argued that the government was now trying to lay the entire blame on the pandemic but the truth was  the crisis had been deepening over the past few years and the Prime Minister was only trying to deny the reality and divert the nation's attention.
Congress spokesperson Abhishek Manu Singhvi said at a news conference: "The RozgarDo campaign is an expression of the pain and agony of millions of youths and migrant workers who do not have livelihood options. In May 2014, when Modi took over, the unemployment rate was 2.9 per cent, which grew to 8.9 per cent in March 2020 before corona. In May 2020, it was 29 per cent. There is an estimate that 12 to 15 crore people have lost their jobs during the lockdown. It is not only because of corona, but (also because of) the gross mismanagement of the economy by the government."
Singhvi also raised the Chinese aggression. "The talk of robust nationalism, 56-inch chest and showing red eyes to China have all turned out to be empty slogans," he said.
The Congress spokesperson continued: "At the Depsang Plains in Ladakh, reports say 17,000 soldiers of the fourth motorised infantry division have been posted by China, contrary to reports of disengagement.
"The Nepal government has deployed its military to build a road under the Darchula-Tinkar project (to increase access to China). They are doing it so fast as if they have to go to war tomorrow. We don't know what influence the Indian government can exert on our traditional friend Nepal to avoid getting under this Chinese influence."