Yedi U-turn on payout, Delhi nudge suspected
All the deaths so far during the anti-CAA stirs were in BJP-ruled states, only Yediyurappa had announced ex gratia to the victims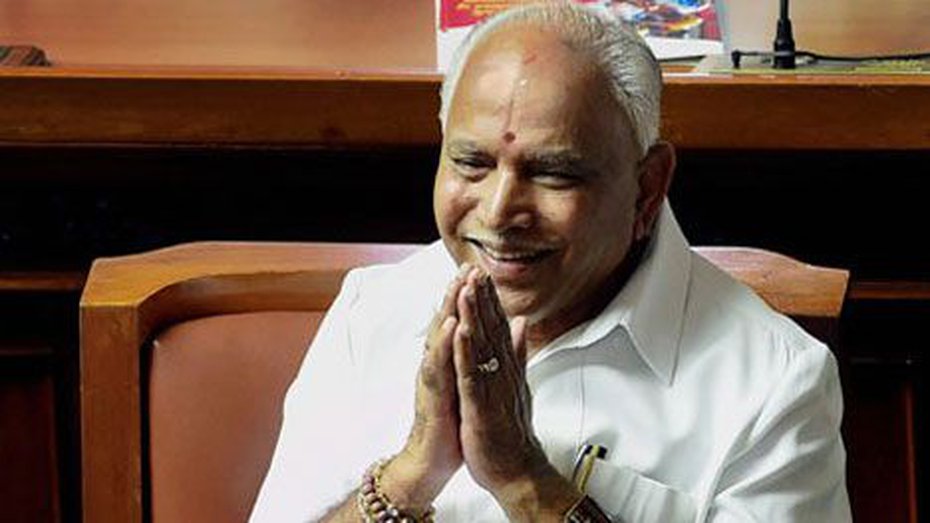 ---
---
Karnataka chief minister B.S. Yediyurappa has gone back on his own word to pay Rs 10 lakh each to the kin of the two men who died in alleged police firing in Mangalore last week during protests against the Narendra Modi government's citizenship thrusts.
The promise was revoked after the police booked the deceased also for rioting.
Sources expressed surprise at the revised stand. Yediyurappa, unlike his Uttar Pradesh counterpart Yogi Adityanath who had sought "revenge" after the protests, had largely tried to calm tempers after last Thursday. Since then, Karnataka has been peaceful.
The sources felt that the central leadership might have nudged Yediyurappa to revoke the decision, lest it showed the Uttar Pradesh administration and the Narendra Modi government, both of which have taken a tough stand against the protesters, in poor light.
All the deaths so far during the protests were in BJP-ruled states but only Yediyurappa had announced ex gratia to the victims, in spite of opposition from within a section of the BJP.
The chief minister had announced the monetary aid after visiting the families of the deceased in Mangalore on Sunday.
Late on Tuesday, Yediyurappa said: "We have not decided to give ex gratia to the families of those who died in police firing because it would be an unpardonable crime to give ex gratia to criminals. We had earlier taken a decision to pay the ex gratia. But it stands withdrawn."
The chief minister had already ordered an inquiry by a magistrate into the deaths of Jaleel, 49, and Nausheen, 23.
A party source said the FIR, which names the two, might have come in the way of Yediyurappa's decision. "It is difficult to give ex gratia when they are named in an FIR. I don't know if there are any other reasons," said a BJP state functionary.
But doubts had been aired in political circles about who actually wanted to enforce prohibitory orders for three days under Section 144 in several parts of Karnataka, including Bangalore, last week on the eve of nationwide protests.
The doubt strengthened when Yediyurappa ordered police not to touch any of the protesters, after many, including historian Ramachandra Guha, were detained. A massive protest by more than 30 Muslim groups was also allowed in Bangalore earlier this week.
Congress leader P.C. Siddaramaiah criticised Yediyurappa for the "inhuman" decision to revoke the aid.
"An elected government should not become this inhuman and cruelly communal. By declaring no relief for the grieving families, Yediyurappa has made judgement even before the investigation is over," Siddaramaiah tweeted.
"I think Yediyurappa has either lost his balance or there is some remote control steering him," Congress spokesperson V.S. Ugrappa told this newspaper. "Otherwise, why would any chief minister take such a cruel decision to withdraw the ex gratia he himself had announced three days ago?"