Yechury draws from religion to sell Marx
Marxism has always claimed to be a "science" while critics have scoffed at the way some of its adherents treat it as a "religion".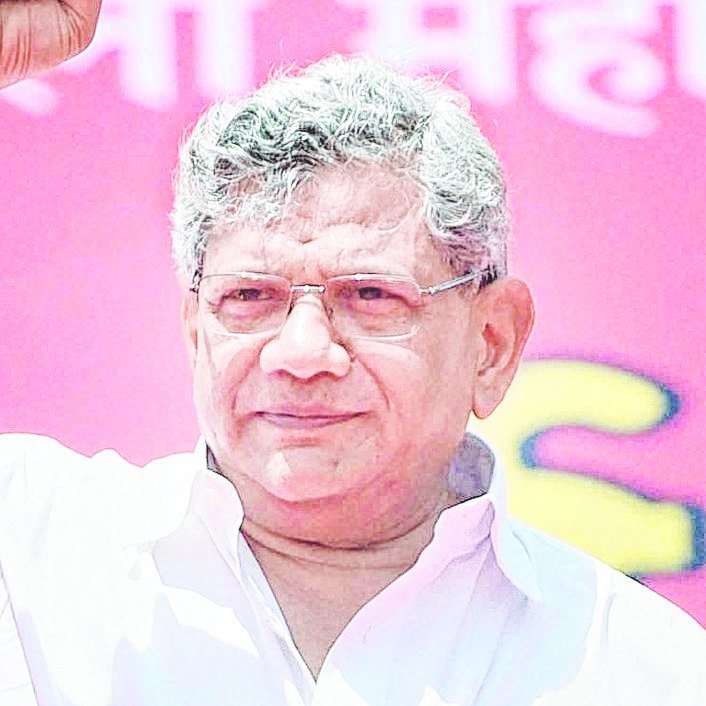 ---
Published 24.05.15, 12:00 AM
|
---
New Delhi, May 23: Marxism has always claimed to be a "science" while critics have scoffed at the way some of its adherents treat it as a "religion".
Today, the religion parallels came from CPM general secretary Sitaram Yechury as he recalled his association with the Young Men's Christian Association to try and connect with the youth.
"The Quran states the achievement of jannat (paradise). What is jannat but a classless society?" Yechury said at the Delhi YMCA, which had invited him to speak on "Governance and Development of the People at the Margins - Role of Young India".
Yechury mostly dwelt on the parallels between Christianity and Marxism, making references to Liberation Theology and acknowledging the YMCA's role in his intellectual growth as a young man in Hyderabad.
Last month's party congress in Visakhapatnam, where the "moderate" Yechury had succeeded the "hard-line" Prakash Karat as general secretary, had decided to formulate new slogans and methods to rekindle young Indians' lost interest in the CPM.
"It was the YMCA in Hyderabad, during my student days, that offered the space for young minds to come together to both debate and act on issues of social concern and political importance," Yechury said, adding with a twinkle, "though there was nothing Christian about our activities."
He then referred to Liberation Theology, a pro-poor Christian movement born in Latin America that calls for social and political change and is accused by critics as being overtly Marxist.
Yechury said Liberation Theology reflects the "miserable conditions and the wretched existence of the toiling and their struggles for liberation, like Marxism".
Continuing with the Christianity parallels, he quoted from the Gospel of Luke to underline how "Lord Jesus" too had come "to send off the crushed into liberty".
Yechury did make the standard reference to the "theory of scientific socialism" as propounded by Karl Marx and Friedrich Engels. But he returned to the theme of the day to claim the CPM was performing the same role as Liberation Theology - addressing the sufferings of the poor that stemmed from government policies.
The misery of the Indian poor is the result of faulty official policies, Yechury said, accusing the Narendra Modi government of widening the rich-poor divide.
"The youth is a big force in India. We want the youth to pressurise the policy makers to change. Only then can there be job creation and eradication of poverty," Yechury said.
He spoke for more than an hour but did not once mention communalism.